Collaboration is teamwork, the ability to work together with a common goal. In most workforces today we all have individual specialized skills, so the ability to come together, contribute expertise and operate as a team is very important. In fact, it's such a large part of most business teams we hardly notice we're doing it.
Collaboration today is a very different looking concept to just two years ago. The changing face of the workplace was initiated by advancing technology, spurred on by shifting attitudes of the workforce and then kicked into hyper drive by COVID. The traditional office has decentralized and many of us work from home utilizing digital workspaces that rely on collaboration for their effectiveness.
As a result, today when we talk collaboration generally it's in reference to online collaboration tools. Tools that allow team members to communicate in real time and work together on a project, independent of location. Although it's always been around, last year was a catalyst for mass adoption and advancement of this kind of software. This year we're understanding and appreciating what we want out of our online collaboration tools a whole lot better, and collaboration software providers are responding.
What We Want out of Collaboration Tools
COVID brought a whole new element of competition into the online collaboration tools space. More companies last year turned to all-inclusive technology stacks that integrated with their current software and boosted online teamwork and communication.
Existing software providers saw their usage, and consequently revenue, sky rocket. Other providers tried to seek and cement footholds and establish their own market share. The competition heated up, and competition drives innovation. As a result, collaboration tools are starting to take on a form that really focuses on what the workforce has needed to maintain productivity in a digital environment.
Some of the trends include:
Simplicity
A definite simplicity as blossomed in the online tools we use. Communicating when working on a project is more intuitive, with video calls started with a click and messages exchanged in real time. More and more the digital environment is starting to emulate the physical work space. It's like you're able to walk to a colleagues' desk and ask their opinion on a project, or bump into someone at the water cooler. It's just all being done online through omnipresent communication channels.
Security
Remember when the world went into lockdown and 'Zoom Bombing' was a thing? It's safe to say online communication and collaboration providers weren't prepared for the massive torrent of users who came their way. Security was at best ill-prepared, at worst… well, Zoom Bombing. It's safe to say that when corporations of all sizes decide what software they'll be using, security is going to be a huge factor. Software providers are certainly going to make protecting data and processes one of their priorities.
Flexibility
These are uncertain times and businesses don't want to be locked into restrictive ongoing contracts. The more flexible a software provider is, the bigger the appeal. The ability to add or subtract users as a business expands or contracts will attract business owners and managers looking to traverse an increasingly tricky landscape.
Consolidation
Software providers offering a wider ranging stack of collaboration tools in the one place, for one price, are what management teams will be looking for. Less invoicing, more integration, and a more consolidated approach to working online.
If you've got questions about online collaboration tools Brisbane managed service provider Smile IT would love to answer them for you. We take a proactive approach to digital transformation, helping many businesses navigate their way through the movement to a remote work place. Here are some of the online collaboration tools we know and trust.
Microsoft Office 365
With its wide-ranging technology stack Office 365 has been the go-to collaboration tool for businesses of all sizes. No matter their location or device, a team member can stay productive, work on projects and communicate in real time to their colleagues.
Microsoft 365 allows for individual on-on-one collaboration with select peers or team collaboration with an entire group of colleagues. Co-authoring on a document or file is done at the same time, with the updates from all contributing parties getting saved in real time.
Office 365 creates an entire virtual intranet for your organization, making communication across and between organizational levels easy and engaging. All documents and projects are saved in OneDrive, email is integrated through Outlook and your favorite productivity software like Word, Excel and PowerPoint are all integrated.
We've helped many companies across Brisbane and Queensland seamlessly make the change to Office 365. If you've got a question about Office 365 Brisbane MSP Smile is here to help!
RingCentral
RingCentral are a trusted business communications platform that are changing how businesses communicate both internally and with clients or customers. This hosted, cloud-based VoIP system integrates phone, messaging and video in your workplace, as well as offering an app that works on any device, from anywhere.
Extremely high-quality video calls and conferencing combined with easy setup and management make RingCentral a natural choice for companies seeking to integrate their collaboration abilities with their communication system. With the ability to share files and also to integrate with Microsoft 365, RingCentral certainly offers 'A more powerful way to connect'.
Jira
The third collaborative tool that will benefits business implementing remote work is Jira, an online work management tool. It allows multiple users to manage their progress on a variety of different tasks. Some of Jira's exciting features include:
A project roadmap: Crate a clear vision with goals, timetable and a list of tasks.
Detailed reporting: Detailed yet simple to understand reports cover a range of metrics and can integrate with additional tools.
Mobile app: this is especially important for remote work, and Jira have crafted an intuitive and handy app to keep you on top of things.
Security: Security of your project management is heightened by features like two-factor-authentication and password policy controls.
If you're looking for more information on digital transformation Brisbane managed service provider Smile IT would love to point you in the right direction. We've helped countless companies improve their communication and collaboration tools, resulting in improved productivity and greater resilience through tricky times. Get in touch now and we'll provide you with more information.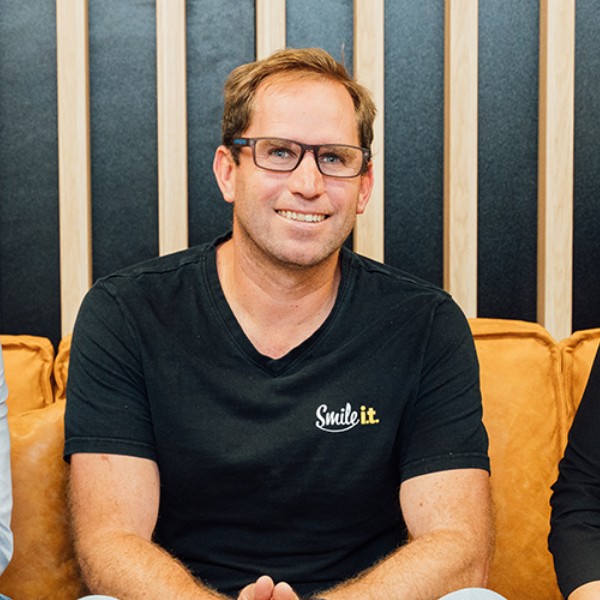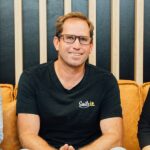 When he's not writing tech articles or turning IT startups into established and consistent managed service providers, Peter Drummond can be found kitesurfing on the Gold Coast or hanging out with his family!