Increase Efficiency with Office 365
Earlier this week I arrived at work wearing 2 different shoes! Why would I do that? Definitely NOT planned! Well, End of Financial Year is fast approaching, end of a very LONG school term is around the corner & the pressure is on, leaving me feeling like I could be losing the PLOT unless I get a grip on the constant changes & keep my organizational skills sharply honed.
The juggling game is very real in small business and I find myself wearing many different types of hats throughout the day of which I am constantly swapping. On waking in the morning I mentally take my hats out of my imaginary closet, line them up and use my Office365 "top Hat" to manage the hats and the seemingly never ending list that is attached to each one. This has definitely helped me to be ultra-organised from the moment I leave the house until I return home in the evenings.
Evidently, after my wrong shoe lesson this week, my Office365 "top hat" needed a service and a rejig. I had to find time to prioritize & put processes in place to ensure I wear the correct hat at the right time.
In a similar way Office 365 has a complex and powerful set of business tools at your fingertips with tricky features & sneaky shortcuts enabling a faster & smoother practice. However, discerning whether to use OneNote, Delve, Yammer, Teams, Groups, SharePoint or Planner and keep up to date with the features and shortcuts has its challenges and therefore it is essential to put processes in place.
With that in mind I cornered our Office 365 tech guru Matt. Well, all our techies are gurus but ostensibly Matt has more patience with me. Matt and I sat down and looked at the way I was running my Office set up and facilitated the use of the tools that have been under my nose for ages, allowing me to become more organised and efficient.
I am pleased to say today I have on my matching shoes, am organised and ready for the day ahead. Here are the 5 processes I spoke about above for you to implement in your life.
1. Decluttered Inbox
I was having trouble managing the overwhelming amount of emails in my inbox so I started using the Office 365's "Clutter" feature to clear up some space. To enable this feature, go the Settings > Options > Mail > Automatic processing > Clutter then select Separate items identified as Clutter. Once activated, you need to mark any unwanted messages as "clutter" to teach Office 365. After learning your email preferences, Office 365 will automatically move low-priority messages into your "Clutter" folder, helping you focus on more important emails.
2. Colour coded Outlook calendar
I LOVE colour – that's why Smile IT is bright Yellow and happy and Smiley. Work-related meetings coded in orange, notes about my daughter's gymnastics in blue, and the kids' piano rehearsals in green. Right click on the meeting and select "Categorize" then select a colour & label.
3. Decide to religiously use Yammer and stop emailing – One virtual location
Yammer is another application that makes work life easy – especially as many of our employees are mobile or remote workers, or are out with clients a lot of the time. It's essentially one virtual location where employees can share, talk and follow each other's activities. – a work based social media site, if you like. Yet Yammer is more than just a social site for businesses. It's integrated with Outlook, Skype for Business and One Drive for Business so that you can tune in and join video conferences, schedule appointments and meetings and create collaborative documents. Instead of emailing and receiving even MORE email chimes, making all our staff work in Yammer opens up the communication plus it's fun!
4. OneNote, OneNote, OneNote – can hold ALL information
But what I also learnt was that it is now possible to turn notes into calendar events with Office365. Simply using OneNote to write your to-do-list can also let your tasks be converted into reminders and deadlines on your calendar. You can also add details, such as location, topic, and date: then you can email it straight to your work colleagues using the "Email Page" function. This is going to save me SO much time as I am a "list" person. All my people laugh at my never ending "Lolly Lists".
"Super OneNote" can also read your handwritten notes and convert them to text automatically, to make them searchable. Click the Draw tab, then click Ink to Text.
5. Start to love Shortcuts
I couldn't always see the point in learning shortcuts as I believed it was easier and quicker to click the mouse. Seriously, once you have mastered the shortcuts below, you will love them and I guarantee you will never look back.
Ctrl+R: reply to email
Alt+R: reply to all in email or switch to the work week calendar view
Alt+W: forward email or switch to the weekly calendar view
Ctrl+M/F9: Send/Receive all
Alt+S: Send email
Ctrl+G: open the "Go to date" dialog to jump to any date in the calendar to any date in the calendar
Happy Office 365'ing and remember to give one of our experts a call if you have any questions on the above simple tips, or need more answers on how to increase efficiency with Office 365.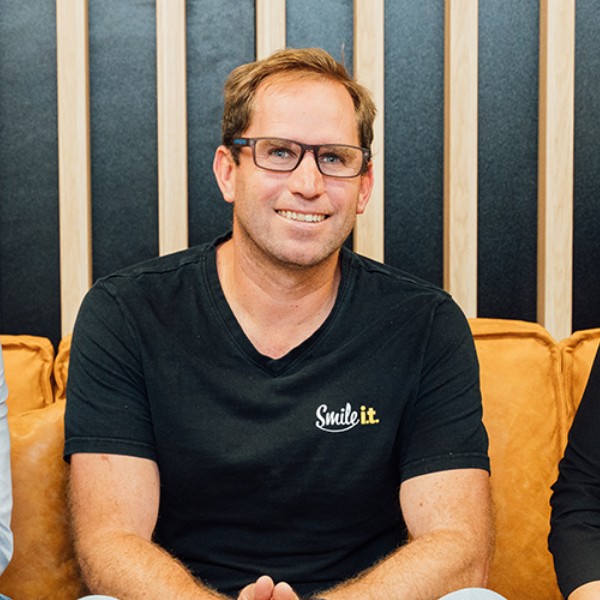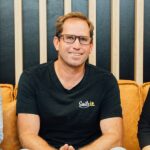 When he's not writing tech articles or turning IT startups into established and consistent managed service providers, Peter Drummond can be found kitesurfing on the Gold Coast or hanging out with his family!