Even before these crazy times of Covid-19, the mobile workforce phenomenon was on the rise. Technology allows us to stay connected, access our work and communicate constantly with our team no matter where we are in the world. People could work from home, from the beach, from the waiting room at the dentist.
In a way, we were prepared for the massive shift to working from the confines of our homes this pandemic has brought. Our wifi is now our gateway to our jobs, our friends and our family, and how we use it to communicate is suddenly a central part of our lives.
One such means of communication is videoconferencing. We need it for team meetings, for catching up with clients, and for having the closest thing to 'face-to-face' contact with our loved ones as possible. The good news is, it doesn't have to cost anything, other than your data downloads. There are a bunch of free videoconferencing apps out there that are so simple to use even your technology-phobic grandparents could give them a whirl!
Everybody seemed to rush to Zoom as the videoconferencing app of choice, and on the surface it's a great tool. But with all the extra focus and use, a multitude of problems have arisen with Zoom that have a lot of people thinking twice before using it. So lets' look at Zoom first, what it's positives are, and then a few reasons why we'd recommend you check out the Zoom alternatives listed below.
Zoom – The Good and the Bad
Highlights of the Zoom Free Plan:
– Cloud based, so everything is done over the web and the free option will cater to the needs of most individuals and small enterprises.
– Video conferencing, web conferencing and group collaboration features.
– Unlimited number of online meetings, with group meetings able to go for up to 40-minutes.
– Hosting of up to 100 participants.
– Screen sharing options.
– Ability to join a meeting from a telephone call.
– Virtual backgrounds.
– Whiteboarding and multi-share options.
Recent Zoom Issues:
– Zoom Bombing: Uninvited guests can sneak into a Zoom meeting uninvited if they somehow know the meeting number. Many have been doing this and sharing nasty files or injecting audio that disturbs the meeting.
– Zoom text-based chats in Windows were apparently vulnerable to password theft.
– Privacy concerns: Zoom collects reams of data from you if you use it. They also have allegedly been selling that data to Facebook, and a lawsuit is currently underway around this.
– Zoom's end-to-end encryption is allegedly not as robust as they claim it to be. Have a read of this article for more information on Zoom's woes.
Zoom Alternatives – Check Out These Great Videoconferencing Apps
Google Hangouts
Anyone with a Google account has access to Google Hangouts, an easy-to-use and popular video call and conference option. There's a web-based version, which is probably more commonly used than the mobile app, which is available on Android and iOS. It's one of our favourite Zoom alternatives.
Google is a brand that's synonymous with technological brilliance, so does Google Hangouts reach the lofty standards they set themselves? We feel it does – it's uncomplicated and available to just about anybody. Here are some of the benefits of Google Hangouts:
– One-on-one video call capabilities.
– Video conferencing abilities for up to ten people on the free account.
– Text chat in real time.
– File sharing.
– Audio calls without video.
– Ability to record and playback video and audio.
Skype
Skype was the leader in VoIP technology, storming forward and clearing a path for all the video communication apps that followed.
It's still immensely popular, such that many people will talk of 'Skype-ing' someone even when they're using a different program or app.
The main limitation of Skype is that users need to create an account and download an actual app. This distinguishes it from, say, Zoom, which can be used by anybody with an invite link to a meeting.
The enduring popularity of Skype does mean that most people have the app on either their desktop, tablet or mobile, so it shouldn't be too restrictive as to who you can communicate with.
The app comes with some brilliant features too. Let's take a look at them:
– Audio and HD video calls.
– Videoconference with up to 50 people.
– Advanced instant messaging with emojis, reactions and @mentions.
– Call recording with an option for live subtitles.
– Ability to call phone numbers from the app at low rates.
– Industry standard encryption keeps your conversations private.
– Background blur on video calls.
– Set up a voicemail so people can leave messages if you're not contactable.
Cisco Webex Meetings
This is a robust videoconferencing solution from a company you normally expect expensive enterprise-level offerings from. They've taken those lofty standards and incorporated them into Webex Meetings, and the result is a decent application that takes simple and seamless to another level.
The free options should have enough features for most of you working from home to keep in touch with your team, while paid plans offer more features for bigger organisations. Here are some of the benefits of the free plan:
– Video conferencing facilities for up to 100 participants.
– No time limit on conferences.
– Active speaker view (whoever is talking is the screen you'll see).
– No limit on number of meetings held.
– Integrates with your calendar as well as other popular software.
– Web-based but also has a mobile and tablet app, so you can take it anywhere with you.
– Interactive whiteboard and screen sharing options.
– Real time messaging and file sharing.
Jitsi
Jitsi is an open-source project that's 100% free. Although not one of the more commonly heard of Zoom alternatives, it places a massive focus on call quality and over the years has built up a loyal following of users and developers. It's easy to set up and use, taking a no-nonsense approach that limits features to those most used in audio and video conferences.
Here's some of the reasons that Jitsi is such a popular video conferencing tool:
– Guests don't have to sign up for anything when they join a meeting, so you can communicate with anybody over it. You just invite them via a custom url.
– Web-based program as well as mobile apps available.
– No restrictions on number of participants.
– Sharing of desktop, files and presentations.
– Edit documents together using Etherpad.
– Integrated real-time chat with emojis.
– Developer friendly, so you can modify and customise it as much as you like.
There are a whole bunch of free video conferencing apps out there, but for us at Smile IT these are the four Zoom alternatives that really stand out. Give them a try if you haven't already!
If you have any questions about work-from-home technology that could make your life over the coming weeks easier, please get in touch with us. We'd love to chat!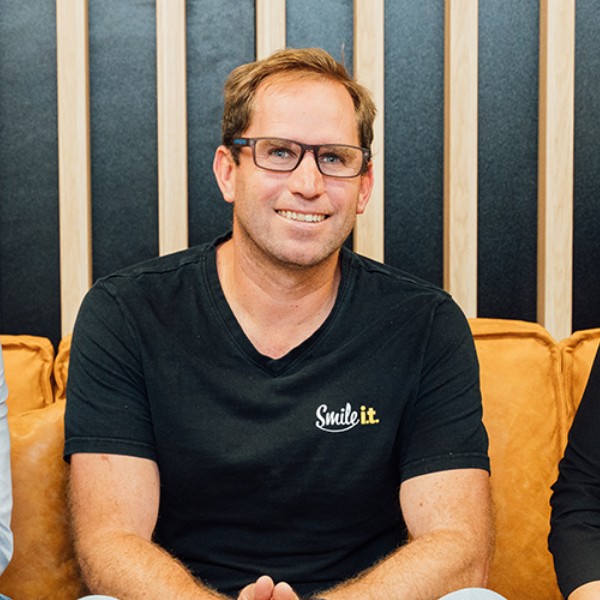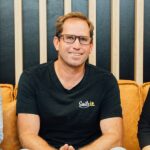 When he's not writing tech articles or turning IT startups into established and consistent managed service providers, Peter Drummond can be found kitesurfing on the Gold Coast or hanging out with his family!