October is nearly here, and many countries around the world are recognising it as Cyber Security Awareness Month. You know those fun festive season holidays at the end of the year? It's basically the opposite of that for hackers and phishers and other cybercriminals. It's a month where cyber security is thrust into the public eye and we learn how businesses and individuals can protect themselves from the bad guys online.
What is Cyber Security?
Being cyber secure means being safe online. Protecting our data, the online presence of our businesses and the integrity of our information systems. People or organisations who pose cyber threats look for vulnerabilities to take advantage of. Vulnerabilities such as low security awareness, out of date software, poor password management and unsecured data can all be exploited. Cyber security is about putting systems in place to prevent this.
Cyber Security and Your Business
It's just about impossible to survive without the internet in today's world. Everything from banking, payroll, logistics, supply chains and marketing is mostly internet-dependent. Not matter the size of your business though, you need to maintain security online. Often hackers will target smaller businesses because they think they're an easier target. You owe it to your business and its customers to ensure they don't succeed.
Cyber Security Best Practices
As businesses and individuals, there are a number of measures you can take to increase your safety online. Some of these are subtle changes, others take a bit more commitment.  The sharing of information is key however: if we work together, spread the word and make sure we're all doing what we can to be cyber secure, it's going to make the entire internet a safer and more resilient place. So share these tips around:
Password management: A strong password is essential to protecting your accounts and data. Mix up your numbers, letters and symbols to create something no person or software will ever crack. Read this blog post on passwords for more on how to do that.
2FA or Two Factor Authentication: This is an extra layer of security applied to a login process. So after inputting a password, you then verify it's you through a text message, app or email. Here's a detailed blog post on how effective 2FA is.
Spot phishing: Phishing is when a legitimate organisation like a bank or telcom is impersonated by hackers who try and gain access to your accounts. We've written a blog on it here to paint a better picture for you. Being able to spot and ignore phishing attempts is essential to cyber security.
Say updated: Keeping your devices, computers, web browsers, operating systems and security systems updated protects them against the latest threats.
Back it up: Backing up all your data means you're prepared for any outcome. Many businesses use the cloud as a backup, giving them the opportunity to access their data from anywhere, at anytime. It's not a bad idea to have a physical backup on a hard drive too. For more information, read this blog post.
If you want to know how to improve the cyber security of your organisation, give the Smile IT team a call. We're passionate about keeping businesses of all sizes safe from cyber threats! Until then, happy Cyber Security Awareness Month!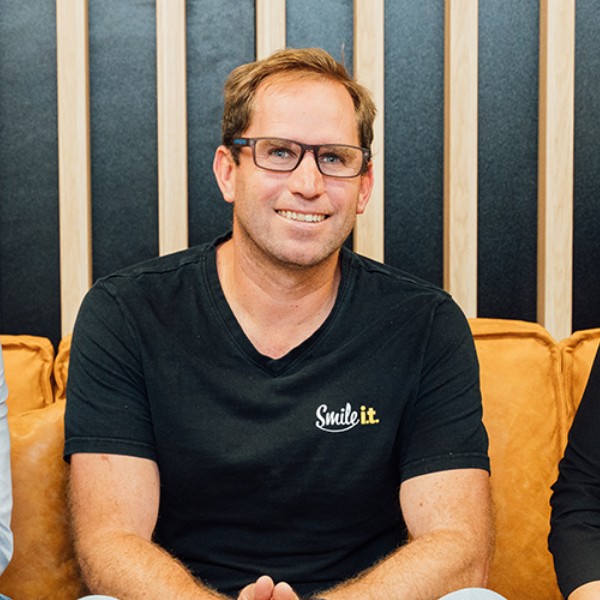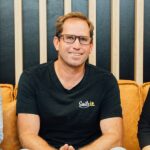 When he's not writing tech articles or turning IT startups into established and consistent managed service providers, Peter Drummond can be found kitesurfing on the Gold Coast or hanging out with his family!