Welcome to EnviroConnect! We're excited to present our remote communications arm to you in its complete form. It's been gaining momentum in the background, taking on projects, building up a client base and making inroads into removing all geographic barriers to fast, reliable networks.  
Now, with a brand-new website and slick branding to match, EnviroConnect is ready to be shown to the world! Today we're going to give you a quick rundown of what this company does, and how we can help you.  
What is EnviroConnect? 
As Smile IT grew its service offerings, one of the areas that really picked up speed was our work in remote areas. Connectivity and communications in far flung areas of Australia have always been tricky, but with the recent technological advancements they no longer have to be. Now mine sites, oil rigs, farms, transport companies and so on can enjoy fast and reliable networks, and all the business benefits that arise from them!  
We realised there was a big gap in the market, and so began to focus on bringing high quality connectivity to remote businesses. The gap in the market was big enough to warrant the growth of that department of Smile IT. And now, it's grown into EnviroConnect! 
EnviroConnect specialises in managing specific communication challenges that come with operating in a remote area. There's often a lack of technical expertise in these areas, as well as limited connectivity resources. Most providers focus on the big cities and their peripheries, anything else is in the 'too hard basket'. Nothing is too hard for EnviroConnect though! We help companies operating in remote, rugged terrain enjoy robust networks built around reliable and fast connectivity. It's a game-changer for mining companies, isolated lodges and hotels, farmers and much more.  
What Does EnviroConnect Do? 
Our work ensuring seamless communications, irrespective of location, is enhanced by a number of other services and skills we can directly offer you. These include, but aren't limited to:  
Starlink Installations: It's the internet revolution that has everyone talking, and it's in Australia! Starlink brings blistering fast downloads via its satellite internet service. EnviroConnect will install your Starlink setup and get your connection up and running, hassle free! 
Internet of Things Solutions: Enhance your decision making via advanced data collection, streamline processes across the board, automate… and watch your business grow! EnviroConnect can assist with all your IoT ideas.  
Access Control, Security and Monitoring: EnviroConnect offers cutting edge CCTV systems and advanced access control, improving the physical security of your workspace and protecting your assets.   
Network Architecture: From design and installation to ongoing maintenance, your business network is in safe, expert hands with EnviroConnect.   
Managed IT Services: Smile IT is an end-to-end managed service provider. We've been operating for over 12 years, and as EnviroConnect falls under our umbrella you can enjoy the same comprehensive managed IT services and cyber security we offer all our clients.   
Telecommunications: Poor telecoms can severely hamstring a business. EnviroConnect voice and internet solutions ensure clarity, reliability and ease of communication.   
Long Range Communications: With today's technology, remote businesses should be afforded the same reliable communications as those in built up areas. With EnviroConnect, they are!  
What Industries does EnviroConnect Service?  
The services EnviroConnect offers appeal to a wide range of industries! Some examples: 
– In the mining industry, we've helped mine sites located in remote Queensland by completely overhauling their on-site networks and vastly improving their communication abilities.  
– In education, we've helped a Redland Bay school by supplying and installing their entire IT infrastructure, helping them realise big savings in ongoing costs. We updated their phone system and installed a large network of CCTV cameras around the school.  
– In the hospitality sector, we've worked with  luxury accommodation providers for many years, ensuring they have connection to long range internet solutions at their remote properties. We also install and manage their network architecture, ensuring reliable connectivity between all of their properties.  
– In the travel industry, we've completely overhauled the onboard phone system of luxury yachts, ensuring they have reliable connections between guests and staff as well as robust internet connectivity.  
How Can EnviroConnect Help You? 
EnviroConnect doesn't simply see you as a client, we want to be your business partner, ensuring your communication challenges are turned into opportunities. Opportunities that have nothing but positive effects on your longevity as an organisation, and also on your bottom line!  
If you're in a remote area (or anywhere else in Australia!) and want to improve your communications, enjoy more streamlined operations or bolster on-site security, get in touch with EnviroConnect today. Here's the website again for you to have a browse of: enviroconnect.com.au. We can help you transition your communication requirements from 'remotely possible' to remote possibilities!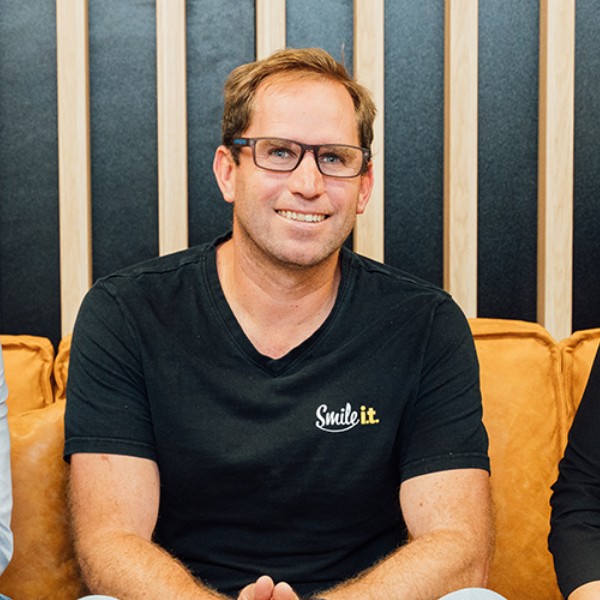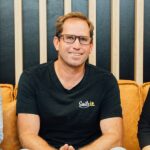 When he's not writing tech articles or turning IT startups into established and consistent managed service providers, Peter Drummond can be found kitesurfing on the Gold Coast or hanging out with his family!