In the world of Managed IT Services, customer portals have developed in importance over the years. Today, they're regarded as essential for clear communications with the MSP and provider, improving response times and the overall client experience. For leading MSP's, they're the main touchpoint between them and their clients.
It goes without saying that having the right customer portal solution is vital for a Managed Service Provider. Here at Smile IT we're putting the finishing touches on an updated and improved support portal that we've been working on for a few months. It's currently in pilot mode, with a few testers, and we're getting very excited to launch it to our customer base in the near future.
Today, we want to give you a peak into the interface of the new support portal and discuss some of its benefits.
After a seamless and easy login process, you'll be directed to a home page for your company that looks something like the below image. As a first step to interacting with Smile IT via the portal, the home page is designed to provide you with your most used features as well as the common support services you can access.


From this page, you can see how easy it is to report an IT problem or request a service from Smile IT. Once this process has been completed, you can keep an eye on the progress of your request through the 'Ticket Updates' tab. There'll be no need to pick up a phone and call us… but if you want to, we're always here to talk.
On the left-hand side of the portal is an easily navigable menu, giving you access to all the functions in your portal. From here you can navigate to a company calendar, training material and your business applications. The business applications page will look something like this, depending on what apps your company utilises: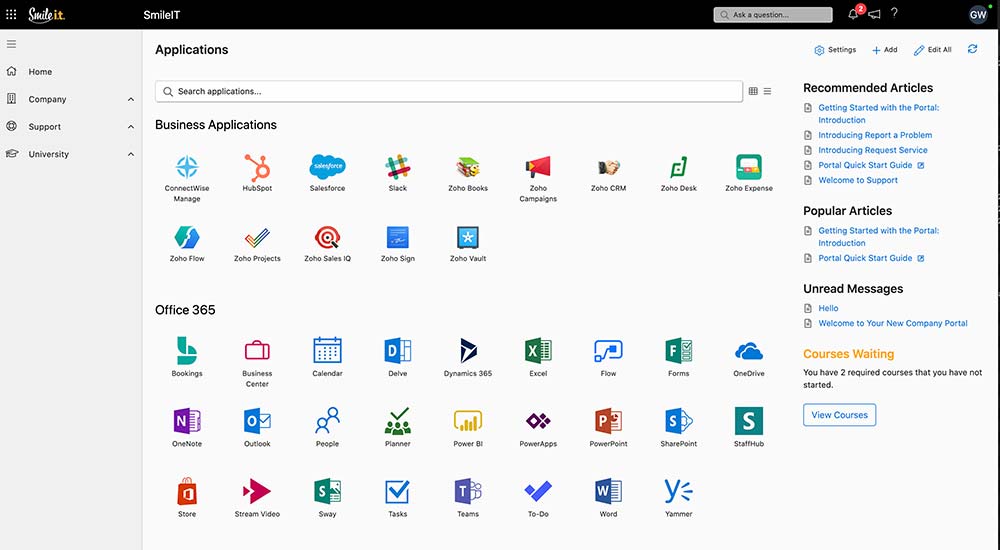 What we're aiming for with the enhanced Smile IT customer service portal is to improve our service to you, our client. Everything you need for efficient IT operations is directly at your fingertips. The enhanced communications it offers allows us to resolve tickets faster, keeping your operations ticking over as they should be.
The portal has also been designed for a smooth user experience, with mobile functionality offering you the ability to use it at your desktop or on-the-go.
Our techs are still rolling out some extra features on the pilot model of the portal. After these are locked in and tested, we're really looking forward to shifting our existing and new customers across to this portal.
Stay tuned to our blog for more updates about the Smile IT new customer portal, and of course if you have any questions you can get in touch with one of our team on 1300 766 720.
---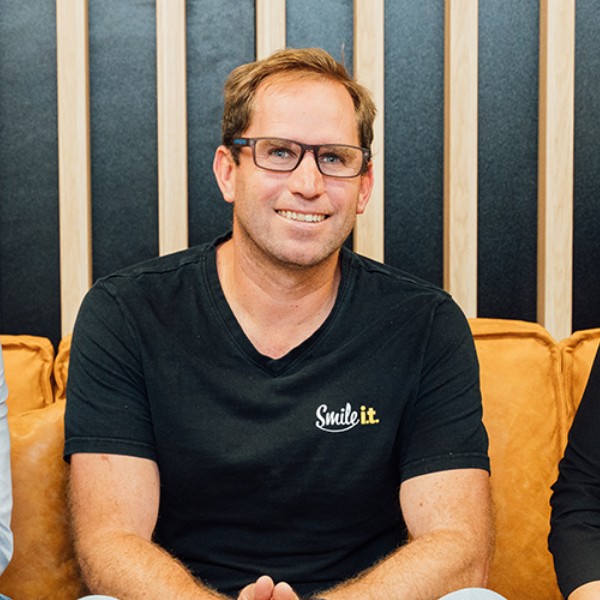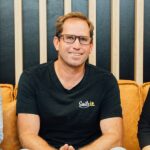 When he's not writing tech articles or turning IT startups into established and consistent managed service providers, Peter Drummond can be found kitesurfing on the Gold Coast or hanging out with his family!