EMERALD IT COMPANY
Businesses based in Emerald and surrounding areas can now access world-class IT support and services through Smile IT. As a managed service provider, we cater to a large range of industries, from mining to agriculture, transport and industrial. If you need improved communications, better data storage, less downtime and a more seamless IT environment, get in touch with us. We're the Bowen Basin IT experts.
MANAGED IT SERVICES IN THE BOWEN BASIN
Say goodbye to slow networks, poor communications and excess downtime.
Say hello to Smile IT.
We love the challenges of working in the more remote regions of Queensland. With a growing presence in the Bowen Basin, we're able to help farmers, mining companies and businesses of all kinds with improved efficiency and faster connections.
Smile IT wants to revolutionise how your organisation operates and ensure your location never affects your ability to do business. Less hair-pulling, more time to focus on big picture issues like growth and development.
Do you need to improve connectivity right across your mine site or farm? No problem. We can deploy an SD-WAN that provides high speed connections to your staff no matter their location.
Are you concerned about the security of the large amounts of data created by your business? We can provide a security audit identifying any weaknesses in your current setup. Our cloud services include online data storage and backup, giving you complete peace of mind.
How about having a managed service provider keeping your IT environment fully functional and updated? Would that relieve some immediate and long-term stress for you? That's what Smile IT, your Emerald IT Company, are here for.
Whether you're looking for managed IT services in Moura, Mouranbah, Middlemount or Longreach, get in touch and let's set you on the path to better IT and improved business operations.
SOME INDUSTRIES WE WORK IN
Mine Safety
Our mining IT services have helped improve communications, safety and efficiency on a number of mines around Queensland.
Technology Audits
Thanks to Smile IT, farmers can enjoy super fast networks and business telecoms, no matter where they're located in Emerald.
Integrated Tech
Security and communications are paramount to transport companies. Smile IT can ensure these both operate to maximum effect.
What Smile IT Does in the Bowen Basin
This is a look at some of the IT and telecom services we can provide to clients in Emerald and the surrounding region. Contact us now if you have any questions about what we can do for you.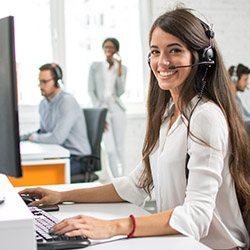 IT Project Services​
A well-executed IT project will follow a management methodology that streamlines processes, reduces costs and improves your organisations efficiency. Whether it's a one-off project or ongoing IT consulting and support, Smile IT brings proven IT project services to Emerald and surrounding areas in the Bowen Basin.
Enterprise Storage Implementations
Server/Hypervisor Installations
Site/Branch Directory Synchronising and Data Management
Infrastructure Design/Architecture Services
IT Project Management / Pmbok
IT Support Desk Services
IT Proactive Maintenance and Monitoring
MS Azure Cloud Services
Office 365 Consulting and Support (Microsoft Teams Training and Implementation)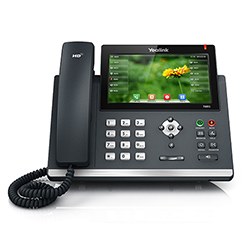 Business Telecoms
Smile IT can bring sophisticated business telecoms systems that integrate voice, data and video. Super fast networks and cutting edge equipment combine for seamless internal and external communications in rural Queensland.
Billing Management
Microsoft Teams Calling
Fibre Internet
Business Grade Internet Services
Business Phone Systems
Internal Networking
Private Wan and SD Wan
Wan Acceleration
IT Security and Compliance​
With an expert team qualified in multi-site security, CCTV and access control, Smile IT can take care of your physical worksite access and monitoring as well as your cyber security.
Security Auditing and Recommendations
Security Implementations CCTV and Perimeter Security
Penetration Testing
Onsite / RemoteSecurity Awareness Training
Dedicated Security Operation and Monitoring Centre
Access Control / Time and Attendance / Boom Gates / Door Security / Fence Perimeter Monitoring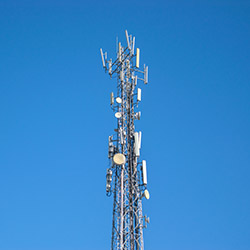 Microwave Services
Wireless technology isn't waiting around for anyone, and you need an IT partner to help you stay ahead of the curve and excel. With our knowledge and experience in wireless and microwave technology, Smile IT is here to help.
Tower Design and Implementation
Support / Monitoring/Management
Spectrum Analysis
Link Design/Architecture Services
Link/Site Maintenance Plans
Ongoing Support Services
Mobile Boosting Design and Implementation (CEL-FI)
Multi Vendor Certified (CISCO, RAD, CERAGON,NEC, UBIQUITI, WAVE1, CAMBIUM)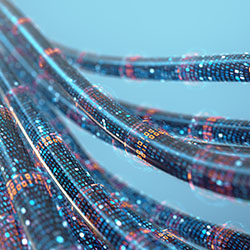 Networking Services​
Your network is the backbone of communication within your business. As technology advances, the face of networks is changing… are you keeping up? From design to implementation and monitoring, Smile It can help you regain control of your network.
Network Architecture and Design
Network Project Management and Implementation Services
Wireless Mesh Architecture and Design
Wireless Mesh Project Implementation Services
Dedicated Network Operations and Monitoring Centre
Cisco Certified Engineers
Multi-Vendor Certified, Cisco, Rajant, Ubiquiti, Aruba, Meraki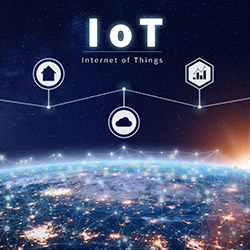 Other Services​
Our skilled team wide range of experience, knowledge and certifications in various aspects of technology. This includes but isn't limited to:
Digital and Analogue UHF Radio Implementation
Digital and Analogue UHF Radio Support and Troubleshooting
Digital and Analogue Radio Design and Project Services
IOT/ GPS / Tracking / Fleet Management/ Sensors
Fuel Farm Management / Security
Structured Cabling Design and Install
Software Design
Software Development
Automated Guest Induction Solution Implementation