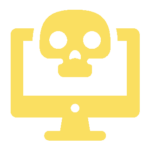 BRISBANE CYBERSECURITY EXPERTS
2020 produced a massive change in the business landscape in Brisbane and all around the world. A digital transformation is underway as remote work becomes more prevalent and we become more reliant on cloud networks and communication and collaboration tools. The question is, are the cyber security measures you have in place sufficient for these changes?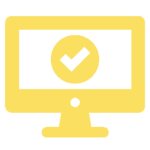 Is Your Business Cyber Secure?
Protecting your clients data and your systems and processes from online threats is essential to business sustainability. Cyber security is not just a one-off fix, it's an evolving solution that needs to stay one step ahead of constantly developing threats. 
The truth is, using a firewall and antivirus software just isn't enough to keep you protected these days. You need an IT partner who's up to speed with the latest cyber attacks and how to repel them. This way they can ensure client confidentiality, information security and uninterrupted services. 
As your managed cyber security service provider, Smile IT will address cyber security issues like:

Network Assessment
Where are your network vulnerabilities?

Email Security
Is your email adequately protected from scammers?

Team Awareness
Are your team aware of the latest cybersecurity threats?

Mobile Security
Can your business cyber defences handle remote work?

Backup System
Do you have a failsafe data backup system in place?

Disaster Recovery Plan
Is your IT disaster recovery plan up-to-date and effective?
Our Cybersecurity Team
Here are some of our tech gurus who will help boost your cyber defences and protect your data. Get in touch with them using the form above, or simply give us a ring on 1300 766 720.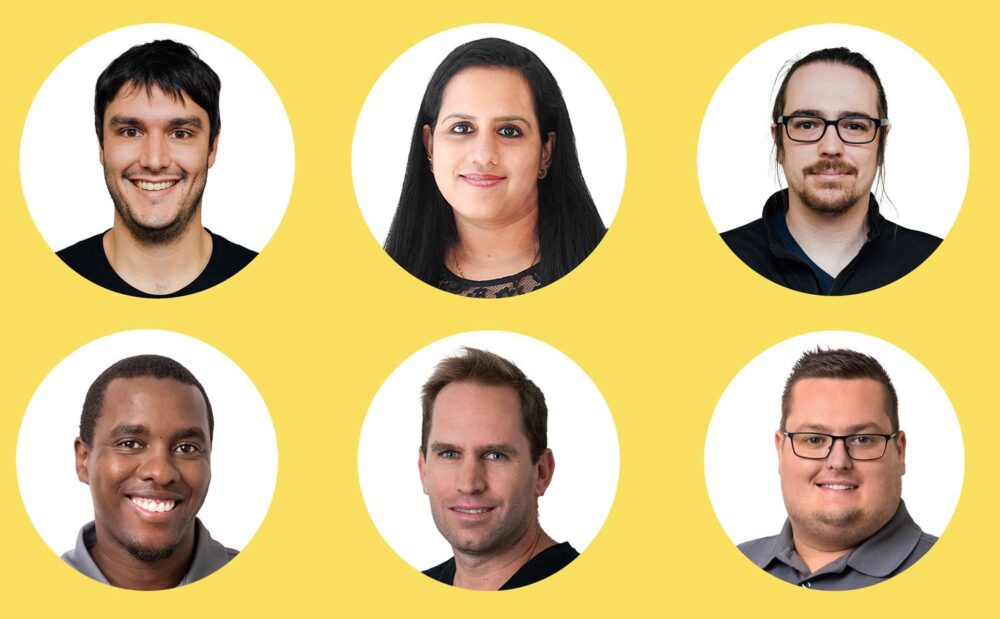 Contact the Brisbane Cybersecurity Experts today.
Offering best-in-class products and an incredibly experienced team, we can detect and respond to security threats before they become a problem for your business. Get better protected today and get in touch with Smile IT.
Brisbane Cyber Security Solutions
The cyber security threat landscape changes everyday, bringing with it immense challenges for companies to overcome. Most business systems and processes are online these days, as well as your precious client data. That's cyber gold for hackers and fraudsters, and needs to be protected at all costs. 
Protecting it takes time and resources though. You have to be on the ball, agile and constantly monitoring your cyber security situation. On top of that, you need to ensure your team is educated in best practices when it comes to cyber security. They need to understand the risks, recognise the threats and be engaged with helping to protect your business. 
You're busy and you want to focus on growing your business, so managing your information security is not something you have capacity for. The key is in outsourcing it to the dedicated cyber security specialists in Brisbane, Smile IT.
We're here to manage your cyber risk, keep your information safe and help protect your reputation. We've got trained cyber industry experts who'll take care of your security so you can feel confident to focus on your business. Here are some of the benefits of turning to Smile to take care of your cyber security:
24/7 Managed Security Services
We monitor your IT systems for risks all day, every day. Thanks to your advanced cyber security threat detection systems we can establish if malware has entered your system, which emails are suspicious, and what downloads could be harmful. 
Remote Work Ready
With a large portion of our workforce operating out of home offices, it's even harder to keep on top of our cyber security. Smile IT can help ensure the move to remote work is seamless and secure, keeping your business information safe and advising your staff of best practice. 
Cyber Security Training
Many hacks and breaches of a company occur because of human error. You need an engaged team who are aware of the threats posed by cyber security, who actively work towards minimising them.  
Cyber Security Audits
If you're worried that your cyber defences aren't enough for the modern digital landscape, we can perform a cyber security audit for your company. In it, amongst other things, we'll check your malware defences, your email and browser defences and your network and devices security configurations. 
Perimeter Security
Most networks have a secure boundary defending it known as a firewall. This keeps out unwanted, potentially dangerous traffic and intruders. A 24/7 firewall acts as a first line of defence against malicious cyber security actors. 
Compliance
There are laws and regulations around keeping your clients data and information secure. Smile IT will ensure you're on the right side of the law and fully compliant with all governing bodies. 
Disaster Recovery 
In the event of a cyber attack or breach, it's essential to have processes in place that allow your business to return to normal operations as soon as possible. Your data should be backed up onsite as well as in the cloud, to ensure no matter how catastrophic the breach, you'll always have a copy. 
Two Factor Authentication (2FA)
This is an important additional method of fortifying your password security. When you log into an account, as well as inputting your password you have to pass through an additional layer of security. This could be a text message, an email or a code from an authenticator app.
Smile IT Cybersecurity Resources
We have a growing collection of security resources to help you navigate keeping your company IT secure. Have a read of the articles below, and get in touch for more information about our security solutions.
The Cyber Risks of Remote Work 
The COVID pandemic forced a rather fast transition for most companies to begin working from home. The focus turned onto serving customers through digital channels, which in turn created a massive demand for digital services and software. 
Managed Service Providers and IT companies had to facilitate this movement to remote work, whilst also accommodating the extra security vulnerabilities it created. Devices had to be secured, staff had to be educated and gaps in networks had to be plugged. Computers were patched, mobile software updates, VPN's installed and initiated. 
New risks had to be navigated, such as the relaxing of some procedures and standards simply to maintain ongoing operations. This required agility from companies, many who weren't sufficiently cyber savvy to navigate the changing environment. 
That's where Smile IT came in. We helped many clients of all different sizes transition to working from home safely and securely. We can assess and audit your remote work IT requirements, verify the technology capacity required and then ensure the safety of that technology and your communication channels. 
We're agile, on-the-ball and proven to be able to adapt to the changing environment. For unparalleled security specialist services, get in touch today.