BRISBANE​ MANAGED SERVICE PROVIDER
The modern business world never rests, so you need the security of lightning-fast managed IT services in Brisbane to be a click or call away. Our friendly support team provides you with the technical solutions to resolve your system problems quickly and effectively. We can work remotely or on-site and offer a range of flexible contracts, none of which are 'lock-in' agreements. Good customer relationships and high-performing technology are what you can expect with Smile IT as your Brisbane Managed Service Provider!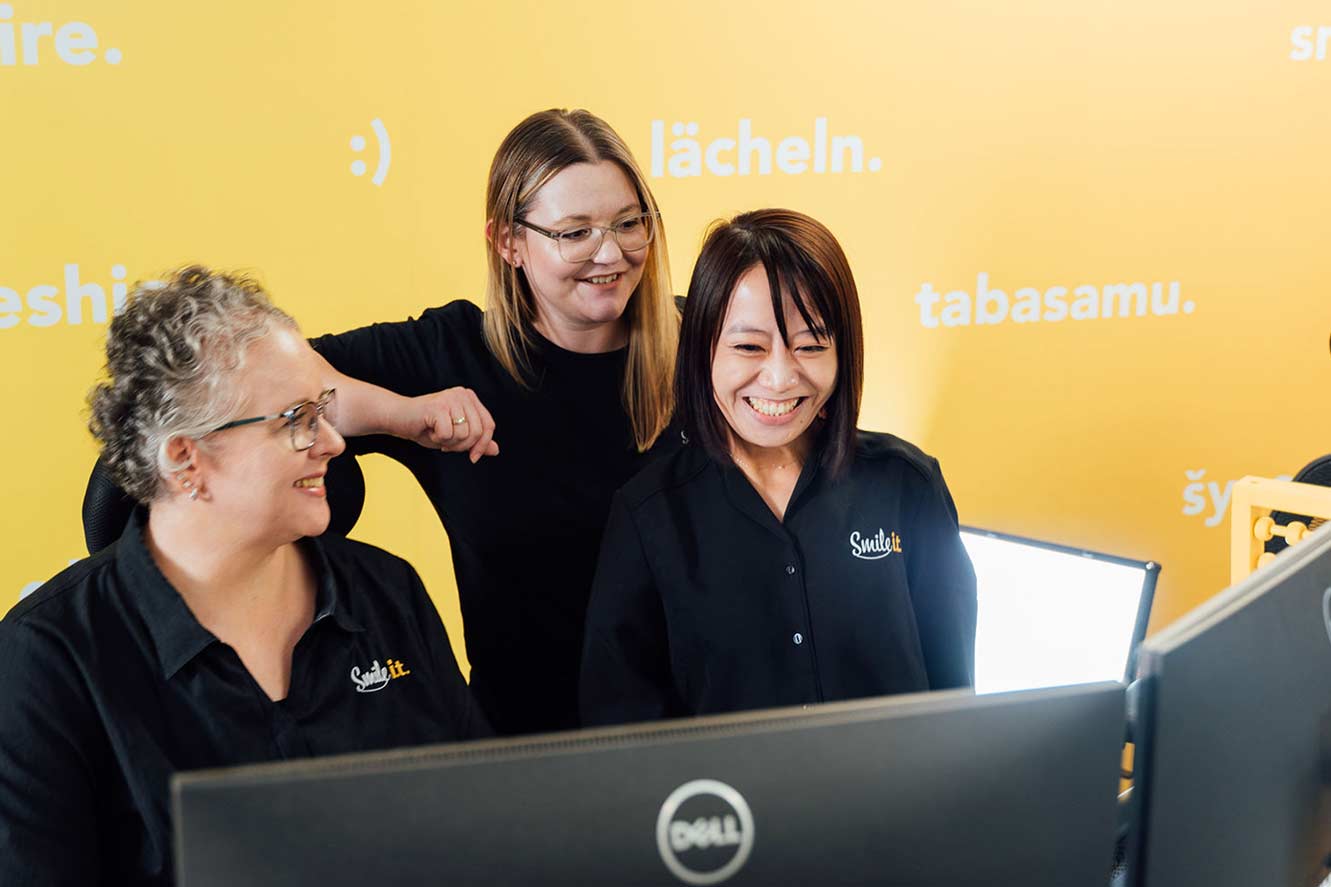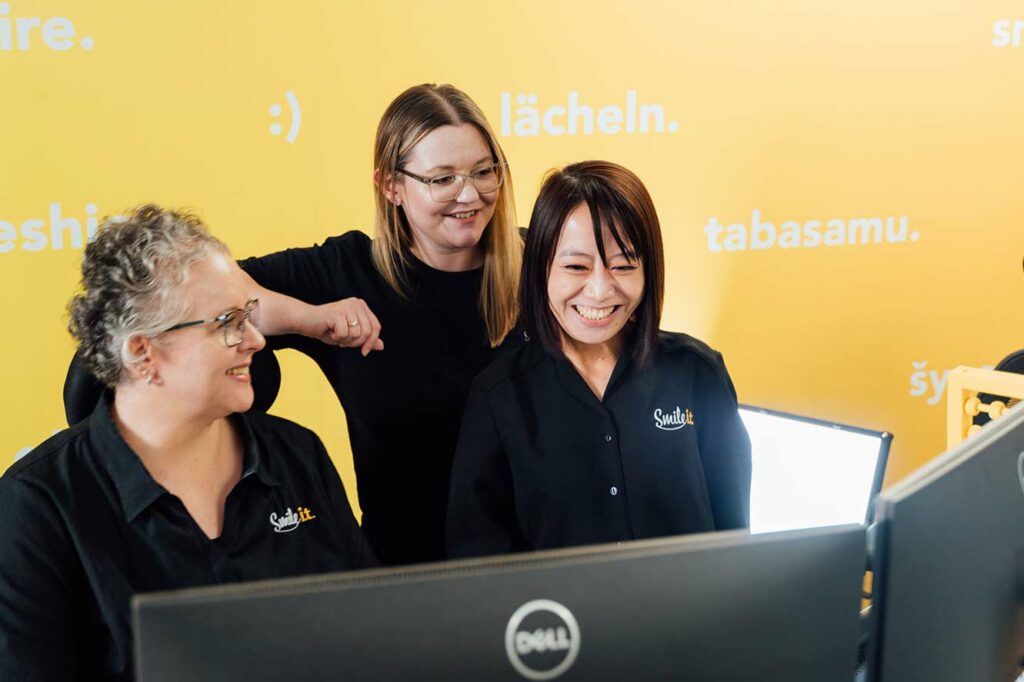 THE BENEFITS OF OUR MANAGED IT SERVICES
Smile IT becomes your off-site IT department, absorbing the responsibility of keeping your business connected, secure and backed up. As a leading managed service provider, we're committed to providing you with an agile, smart and cost-efficient service that lets you focus on the bigger picture of growing your business.
The tech world doesn't slow down for anyone. It's a rigorous process of making sure you don't get left behind, and most companies simply don't keep up. Our expert team will make sure you never get left behind, keeping your systems secure and your entire IT operation up to date.
Below we look at some of the IT support benefits you get from signing up with Smile. These are just a few of the positive impacts your business will enjoy if you sign up with Smile IT as your Brisbane managed IT services provider. If you have any questions about what else we offer, or would like to chat with someone in person, give us a ring on 1300 766 720.
MANAGED CLOUD SERVICES
Using the managed cloud services to the best advantage of your business can be a daunting concept. What's the right cloud tech to implement for your business? We'll figure out how the cloud can improve your business processes, efficiency and security. Our public cloud offerings cover a wide range, including SAAS (software as a service), PAAS (platform as a service) and infrastructure-as-a-service. With the backup and knowledge of our expert team on your side, the cloud will really start to work for you. 
IMPROVED CYBERSECURITY
All modern businesses are vulnerable to hacking, phishing and cyber-attacks. Safeguarding your data, systems and processes is more important than ever. Prevention is better than cure, which is why we monitor your system 24/7 for weaknesses and breaches, protecting your data and your reputation. Disaster recovery procedures are put in place so that in the event of anything going wrong, you'll be back up and running in no time at all. With the cybersecurity Brisbane experts on your side, you'll enjoy a stress-free IT environment!
ON-SITE AND OFF-SITE SUPPORT
As well as constant monitoring of your system and providing advice via telephone or internet, Smile IT can provide on-site visits if and when required. Our Brisbane team includes network engineers, telecoms experts and software devs. As a full-service provider, if you have needs other than managed IT services or IT consulting in Brisbane, Smile IT is here for you. 
IT BUDGET CONSISTENCY
You know what your IT costs will be, every month. You can plan around these effectively, and sleep easy at night knowing you're not going to get any unexpected bills sent to your finance department. Managed services equal a managed IT budget, which means more peace of mind for business owners and accounting departments.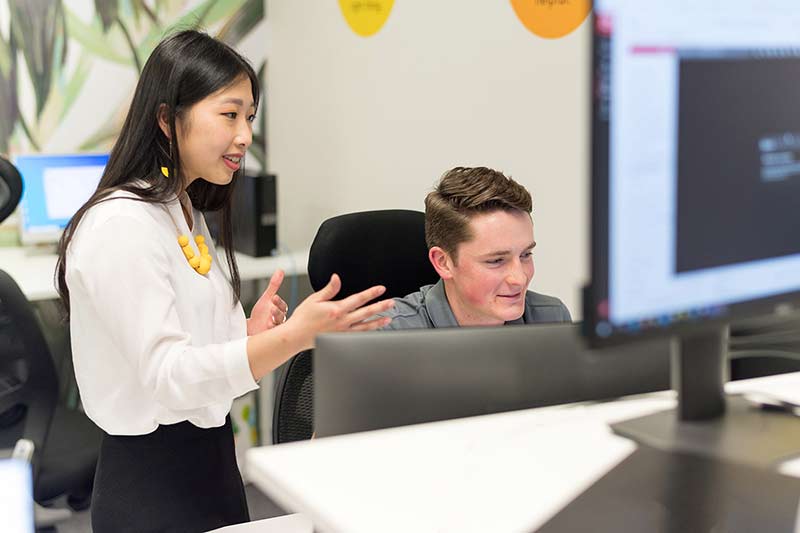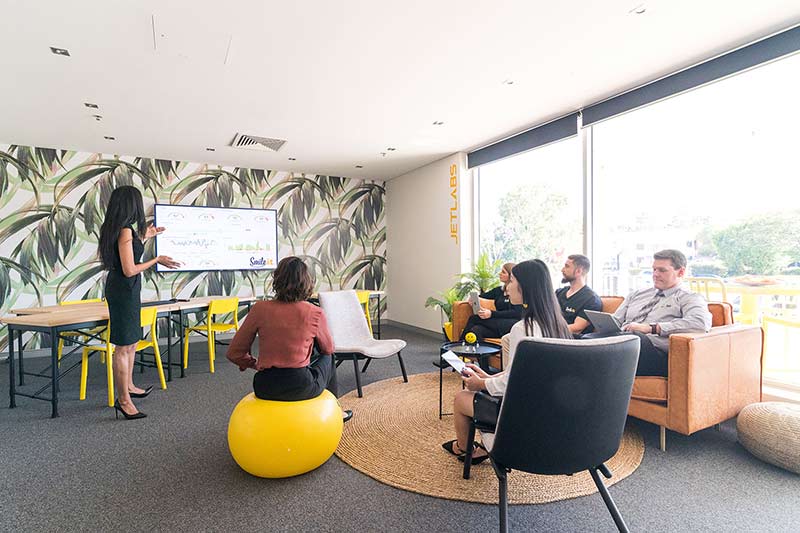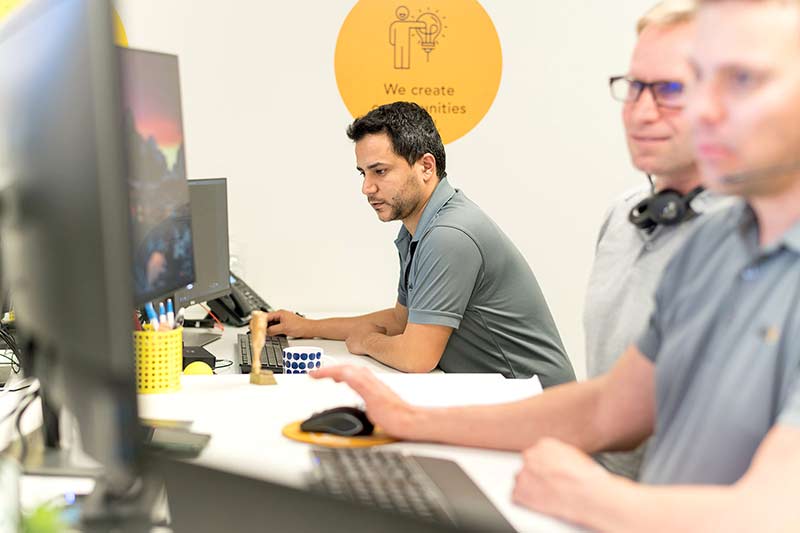 HOW MUCH DO MANAGED IT SERVICES IN BRISBANE COST?
The beauty of hiring an MSP is you're locked into a fixed cost every month. We have service level agreements that mean no unexpected IT bills. Whatever the size of your business, we'll implement a secure and smooth-running IT system that suits your budget. Here are some of the budgeting benefits of going with managed IT services:
No Lock in Contracts
We're here for you as and when you need us. Business is stressful enough without having lengthy contracts hanging over your head. With our no lock-in contracts, you can enjoy stress free IT support. 
Save Money and Time
When you outsource the management of your IT, you're freeing your business of a number of time-consuming responsibilities. Vendor management is no longer your problem, because you only pay a single fee and we organise your software providers, including their installs and updates, for you. Your team doesn't have to keep track of multiple vendors, focusing their time instead on boosting business productivity. 
Cheaper Than an In-House IT Department
Smile IT basically becomes your off-site IT department. We take care of all the IT setup, maintenance and monitoring, so you save the costs of having to staff an entire department of professionals. We offer a year-round service, managing your IT 24 hours a day, 365 days a year. You don't have to pay for holidays, sick leave or days off. 
Scalable
Our managed IT support brings an unprecedented level of flexibility to your organisation. We can grow with your organisation as it expands simply by adding extra users to your managed services. This level of agility means there is nothing standing in the way of your business growing. Your off-site technology department will keep pace with you and support your progress all the way. 
We're a value-driven MSP with a reputation for providing a reliable and credible service. Since 2007 we've been fine-tuning our managed IT services Brisbane companies can enjoy, while also expanding our reach all around Queensland and Australia. As a ISO 27001 certified IT company, some of the qualities you can expect from Smile IT include: 
Australian Help Desk
When you ring us for help, you're guaranteed local support in a local context. Our Brisbane-based help desk is staffed by knowledgeable professionals who will deliver on-point support in a courteous manner. We don't outsource any of our systems to overseas call centres, because we firmly believe local companies deserve fully local managed services and IT support. 
Personable and Friendly
We go out of our way to make sure that all our clients feel like they're part of the Smile family. Our team is friendly, knowledgeable and confident, putting your mind at ease when it comes to solving your IT problems. We offer powerful strategies to extend your IT capabilities, delivered with a cordial and reassuring smile. 
Trustworthy, Skilled and Capable
We've spent years building and refining rock-solid systems and processes that we're proud of and we know you can trust. We understand that stress-free managed IT services need to be trustworthy ones, so you can be fully confident in our capability and our skill. Your satisfaction is our utmost priority, and we have a long track record of happy clients who can attest to this.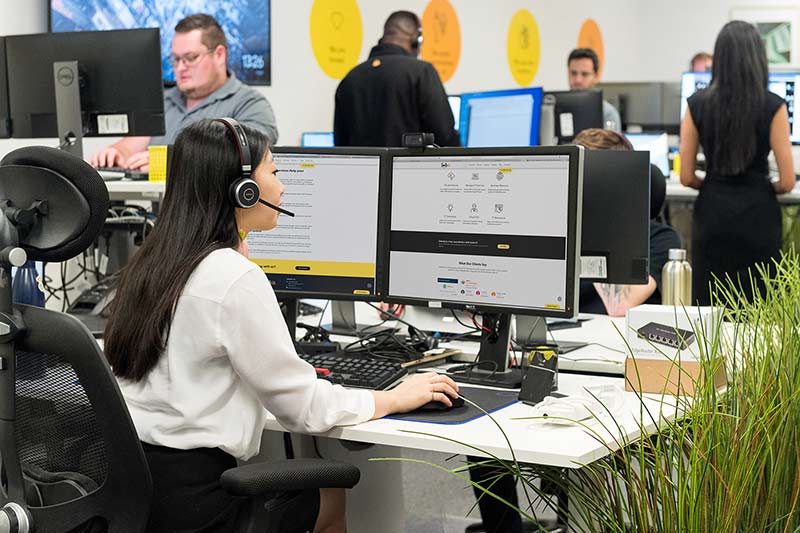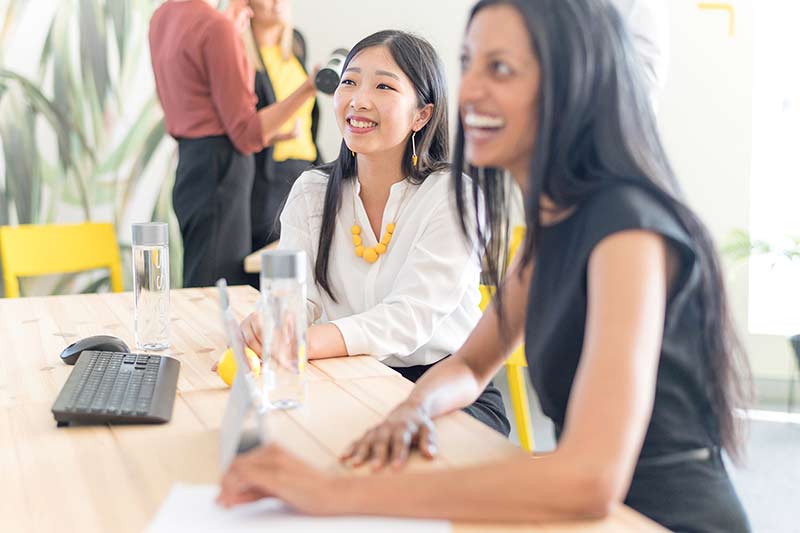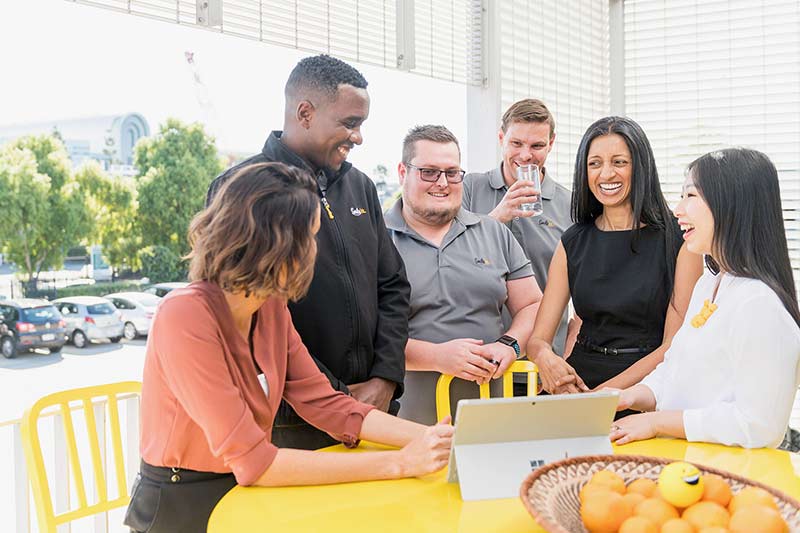 CONTACT BRISBANE'S BEST MSP
If you're looking for tech advice or a fresh managed service provider option, we'd love to chat. You can ring us on 1300 766 720 or drop us a line using the form below.