Hospitality IT SUPPORT SERVICES
Are you a hospitality provider who doesn't want to be distracted from offering the best possible customer experience to your guests? Smile IT can help, by taking care of your IT and technology with our Managed IT Services for the hospitality industry.
Hospitality Technology Solutions
In the hospitality industry, customer service is everything. It's essential that your IT ecosystem supports the seamless enjoyment of your services by guests. Anything less, and your whole business is affected by your poor technology. Reliable hospitality IT services provide a backbone on which you can build customer loyalty and a solid reputation. And in a crowded industry where customers are expecting more and more for their outlay, reputation is everything. If you're looking for a cost effective IT solution, try Smile IT's managed hospitality IT services. We'll manage your technology, while you improve the customer experience you offer.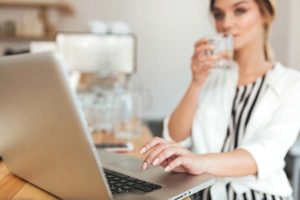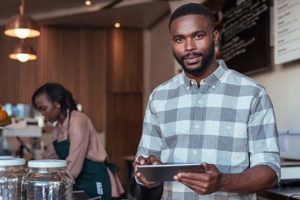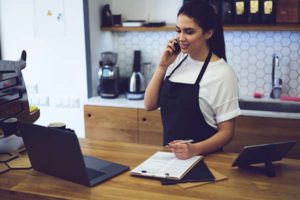 How Managed IT Services Benefit a Hospitality Business
With managed services, you basically outsource your entire IT department to an external provider like Smile IT. We then take care of the management of your IT infrastructure, ensuring your networks are secure and operational, your communications are clear and your costs are down. Some of the benefits of having an external IT company taking care of your technology include:
Cost Management
This is always a massive factor in the hospitality industry, where value for money is essential. Having the best technology for your business shouldn't come at the cost of adding a personal touch to your guest service experience. Managed IT services are the best way to ensure your technology and communications are effectively worked into your budget without compromising on quality. They're also subscription based, so you won't be getting any bill shock at the end of the month. 
Scalability
If your hospitality business grows, you want an IT system that'll grow with you. Managed Services are fully scalable, with the ability to easily add subscribers if your team expands. There's no need to purchase expensive hardware that you may not need down the track. You focus on growing your hospitality business and we'll be here to take care of your IT needs, no matter how big they are. 
You're Not Locked Into a Contract
Your hospitality IT managed service provider won't lock you into a lengthy contract. A subscription based model means we're here for you when you need us and won't have to pay for services you don't use. 
Enhanced Internal and External Communications
Smile IT will help ensure flawless communications systems both within your organisation and with the outside world. Whether you need a phone system upgrade or to move to business grade internet, our expert team will advise a path forward that complements your company goals. 
Keep Updated With The Latest Tech
Technology doesn't slow down for anybody, and that's a good thing, provided you can keep up. With managed IT services, we ensure your IT ecosystem leverages the latest and best technology to support your hospitality business. You don't have to worry about getting left behind, and can focus your energy on customer service and growing your business.  
Brisbane IT Support Team
Smile IT is based in Murarrie, Brisbane, and caters to businesses in the hospitality industry across Australia. When you pick up the phone to contact us, you're speaking to an IT expert in Brisbane with local knowledge and a deep understanding of your industry context. Our services are designed to reduce your stresses rather than add to them, so we aim to answer your questions efficiently and concisely.
Would you like more information on managed IT services for the hospitality industry? Then give one of them a ring now on 1300 766 720. We'd love to chat about how we can help grow your business with you.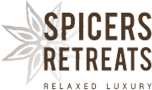 Case Study: Spicers Retreats​
Smile IT has worked with Spicers Retreats and Hotels for a number of years now. We've been actively designing, implementing and deploying various IT infrastructure solutions across the different Spicers Properties. 
Some examples of our IT infrastructure projects and services for Spicers have been to:
Design and deploy long range 4G internet solution for two remote properties (at the time of deployment, Smile IT implemented the longest 4G internet link)
Design, deploy and implement server and networking infrastructure
Provide and implement various internet links including ADSL2, 4G, Fibre, AirFibre and EFM
Design and implement wireless point-to-point links to provide internet connectivity and wireless networking across all of the Spicers' properties with Ubiquiti equipment
Deploy and configure all end-user equipment
Implement security systems for room access
Deploy and implement Remote Monitoring and Maintenance software to monitor and maintain servers and workstations
Deploy and install a secure VPN for external users to securely access files hosted on the server in Brisbane
Implement an effective Backup and Disaster Recovery Solution using ShadowProtect and network attached storage
Deploy and install VOIP phone systems
Design and implement call centre salutation for the reservation call centre.