HOSPITALITY IT SUPPORT SERVICES
Whether you run a large hotel chain, a boutique guesthouse, a restaurant, café or takeaway, you need the right IT in place to support your business. We're talking technology that provides immersive customer experiences for your guests, that helps you take advantage of opportunities and grows with your organisation.
Smile IT has extensive experience in providing Managed IT Services for the hospitality industry. For the IT support you need to keep your guests happy and run your business well, get in touch below!
THE BENEFITS OF MANAGED IT SERVICES IN HOSPITALITY
In the hospitality industry, customer service is everything. Your IT ecosystem must support a seamless and immersive guest experience. Reliable hospitality IT services provide a backbone to build customer loyalty and a solid reputation. In a crowded industry, reputation is everything. You need the right tech solutions on your side. 
If you're looking for a cost-effective solution for your tech infrastructure, try our managed hospitality IT services. You outsource your entire IT department to us so we can take care of your technology while you improve the customer experience you offer. We ensure your networks are secure and operational, your communications clear and your costs down. 
Let's look at some of the big benefits of using a hospitality IT managed service provider:
Budgeting
Value for money is essential in the hospitality industry. Managed IT services are the best way to ensure your technology and communications are effectively worked into your budget without compromising on quality. They're subscription-based, so there won't be any bill shock at the end of the month either.
Scalability
If your hospitality business grows, you want an IT system that'll grow with you. Managed Services are fully scalable, with the ability to easily add subscribers if your team expands. There's no need to purchase expensive hardware that you may not need down the track. You focus on growing your hospitality business and we'll be here to take care of your IT needs, no matter how big they are. 
Contract Benefits
Smile IT won't lock your business into a contract. As a hospitality IT managed service provider, we like our clients to enjoy the flexibility to use our services as and when they need them. We don't want you to pay for services you don't use, so you can downscale or case to use our subscription-based model when it suits you.
Communication
Flawless communication systems are essential to run a smooth operation. Whether you need a phone system upgrade or to move to business-grade internet, Smile IT will advise a path forward that complements your company goals and fits in with your budget.
Keep Updated
Smile IT will ensure your IT ecosystem leverages the latest and best technology to support your hospitality business. It's all about taking advantage of the opportunities out there, and using technology to solve problems and improve efficiency. With us as your managed IT services partner, your tech will work for you. 
Local Support
We're based in Brisbane and cater to hospitality providers across Australia. When you pick up the phone to contact us, you're speaking to an IT expert with local knowledge and a deep understanding of your industry. Our services are designed to reduce your stresses rather than add to them, and having these powerful insights into the context of your business allows us to do that.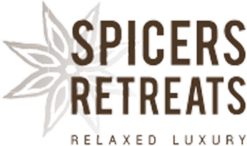 CASE STUDY- SPICERS RETREAT
Spicers Retreats and Hotels have been a client of ours for several years now. We've designed, implemented and deployed various IT infrastructure solutions across the different Spicers Properties. 
What does this entail? Here are some examples of the IT infrastructure projects and services we've undertaken for Spicers:
Deploy long-range 4G internet solution for two remote properties
Implementation of server and networking infrastructure
Install various internet links including ADSL2, 4G, Fibre, AirFibre and EFM
Provide internet connectivity and wireless networking across all of the Spicers' properties with Ubiquiti equipment
Configure all end-user equipment
Implement security systems for room access
Setup and manage Remote Monitoring and Maintenance (RMM) software to monitor and maintain servers and workstations
Install a secure VPN for external users to securely access files hosted on the server in Brisbane
Implement an effective Backup and Disaster Recovery Solution using ShadowProtect and network-attached storage
Install VOIP phone systems
Hospitality IT Cybersecurity
You can give your guests the most memorable and exquisite stay at your hotel or lodge. The most sensational restaurant meal. The perfect cup of coffee with friends. 
All will be forgotten though if your IT system gets hacked and their personal data is compromised. If guests realise you don't have the necessary cybersecurity measures to keep their data safe, their goodwill towards your establishment will disappear. Your reputation takes a hit. In an industry that offers plenty of choices, reputation is important. 
Having strong cybersecurity in place may seem overwhelming, but it's essential. When Smile IT takes charge of your tech infrastructure, your data is in safe hands. Not only do we install strong defences, we have 24/7 security monitoring systems to help prevent breaches before they happen. We'll also implement a robust backup and recovery system in case of a cyber incident.
Strong cybersecurity should be an integral part of your IT governance. It helps keep your data safe, ensure legal compliance and maintain a rock-solid reputation. Ask us below if you have any questions.
Interested in our IT solutions for hospitality?
Utilising the best and most appropriate tech for your hospitality business is a way to edge ahead of the competition. Whether you run a restaurant or a hotel, Smile IT can help you out. Get in touch below.