Real Estate Managed IT Services
If you're in the property or real estate industry, leveraging technology is essential in order to stay competitive. Smile IT's real estate IT support service offers a range of solutions to improve your communications, strengthen data security, streamline processes and lower costs. To start enjoying progressive IT solutions that make your work life easier, get in touch today.
Why Managed IT Services are a Good Fit for Real Estate
Our managed IT services will benefit your real estate agency or property development company in a number of ways, saving you time, money and a whole lot of headaches. Here are some reasons why:
Improved Communication and Collaboration
In the property industry, you're on the road a lot. Our cloud based communication and collaboration systems ensure you can take the office with you, wherever you go. If you're on site or in a meeting with buyers or sellers, you can keep in touch with your team and even work on projects together as if you were in the same room. Real time communication has never been this effective or easy to use for real estate agencies. 
Advanced Cybersecurity
Protecting your clients data is essential, especially when you're dealing with large assets such as properties. Our managed IT services deliver strong cyber security solutions for the real estate industry. You can rest assured your systems, processes and data will enjoy the highest level of protection possible. 
Affordable IT Solutions
Our managed services for real estate IT are the affordable way to enjoy the best technology for your property company. Services are paid for on a predetermined subscription basis, so you know exactly what your monthly IT expenses will be. There's no nasty bill shock waiting for you, plus you avoid the initial high set up costs of going it alone. Your business will also enjoy the scalability of being able to expand or shrink, and only pay for what you use. 
24/7 Monitoring and Assistance
You and your agency work long hours, so we do too! Our intelligent monitoring system keeps an eye on your IT infrastructure all day and night, helping us to preempt problems before they develop. No downtime means no lost income, and no frustrations for you or your time as they continue to make waves in the Brisbane real estate industry. We also have a Brisbane based help desk, who are waiting to provide context appropriate answers to your managed IT questions.
Business Grade Internet
Dedicated business grade internet systems mean you're not sharing your bandwidth with anybody else. Your speeds remain constant, even during peak times, maintaining the effectiveness of your cloud services. Fast, secure and extremely reliable, ask us today about our business internet solutions for property and real estate companies. 
Peace of Mind
Your field of expertise is in real estate, not IT. You don't want to be spending time and effort trying to ensure your IT infrastructure is operating like it should, your software vendors are all paid and your networks are fully secure. Take a weight off your shoulders, enjoy full peace of mind and let the professionals take care of that for you.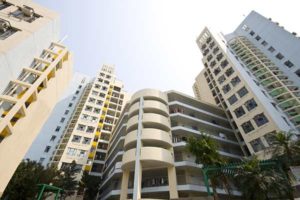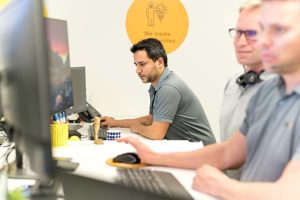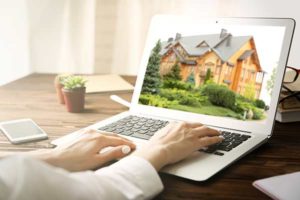 Get in Touch
Please don't hesitate to get in touch with Smile IT if you feel our managed IT services for the real estate industry could benefit you. Ring us on 1300 766 720 or drop us a line below.

Case Study: The Makris Group
The Makris Group is a privately owned retail property group with a strong presence in South Australia, Victoria and Queensland. It has recently acquired the Marina Mirage and the Oracle on the Queensland Gold Coast. In 2017, when Smile IT first partnered their managed services with Makris, the company had adopted an exciting new direction. They had established their headquarters in Brisbane to drive a strategy of diversification with a focus on lifestyle destination properties.
How We've Helped The Makris Group with Managed IT Services:
Removal of unsupported legacy SBS server
Installation of fibre links at all sites, resulting in improved data speeds and phone capabilities (and reduced overall communication costs)
Implementation of a Cloud-based phone system, allowing for multiple-site single-solutions and free calls between sites
Migration of business to enterprise-class email and collaboration. This allows for single sign on through Office 365 and SharePoint online and the ability to work anywhere, on any device
Establishment of a remote support desk providing IT managed services to the company
A Virtual CIO advisory service providing recommendations/assurance to the senior executive team and to assist with technology choices
Standardisation of end-user hardware
Implementation of video conferencing solution at all sites, leveraging Skype for business
Installation of conference phones at all sites.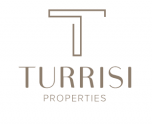 Property IT Case Study: Turrisi Properties​​
Turrisi Properties are one of our longest-standing managed services clients, who we've developed a great relationship with since 2005.
Based in West End, Turrisi is a property developer that has developed over 5000 residential lots and homes in South East Queensland over the last three decades. When it comes to urban communities, mixed-use or residential projects, Turrisi sets the gold standard.
That's why we're so proud to be associated with them. They produce quality, and they expect quality in return. Which is exactly what Smile IT delivers to them.
How We've Helped Turrisi Properties with Managed Services:
They moved offices a couple of times, and we've been able to set up their IT systems and networks when they do
Set them up with Microsoft Office 365
Migrated their entire business to enterprise-class email and collaboration. This allows for single sign on through Office 365 and SharePoint online and the ability to work anywhere, on any device
Set up security cameras at their two properties
Provided ongoing advice to them about new systems and software.