MINING IT SERVICES
The mining industry needs reliable communications and fast connectivity, no matter how remote a mining site is. Sound impossible? Smile IT makes it possible, thanks to our technical expertise and years of experience in mining industry IT, helping mining companies improve their remote communications. We understand the importance of safety to mining operations, we've got the certifications and we're not scared of a bit of heat. For a mining industry IT service provider who'll keep your technology seamlessly aligned with the expansion of your mining company, please get in touch.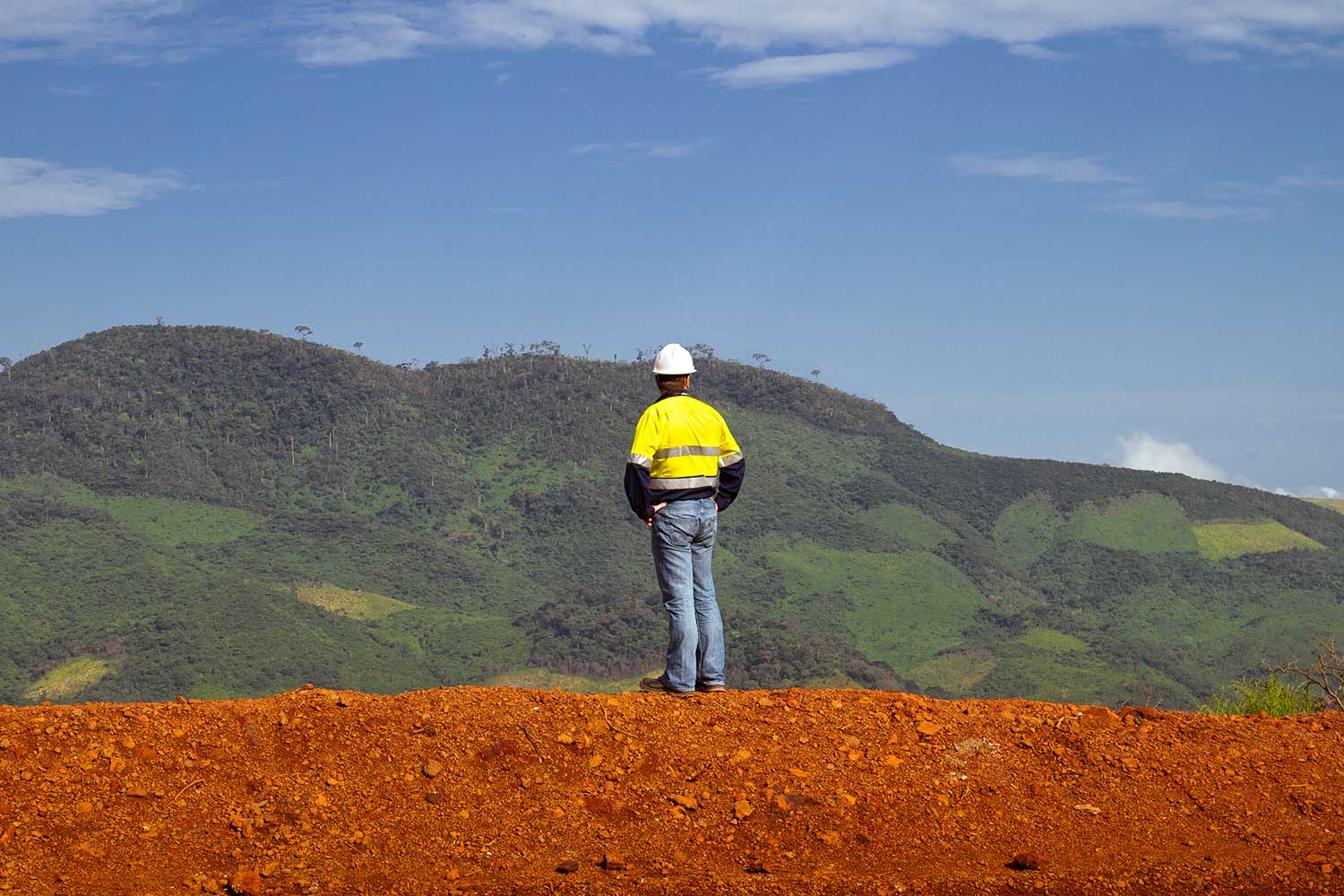 SMILE IT – MINE SITE IT EXPERTS
Does your IT supplier understand mining IT solutions? A remote mining site throws up all sorts of IT challenges for the mining industry. How do you ensure high-speed internet connectivity around the entire site? Can safety data be easily accessed at all times? What's the best means of facilitating clear and reliable communications to head office?
Smile IT relishes these challenges. We've got a great track record of helping mines overcome location issues, safety compliance and ageing technology infrastructure problems. We work with mines across Queensland and Australia, overseeing all facets of their technological operations, from internal networking to access security and data backups. It's managed IT services for mines, plus so much more.
Some of our successful tasks for mining companies around Australia include:
– Deploying a flawless SD-WAN around an entire mine site, ensuring high-speed connectivity in every corner of the site.
– Performing full technology audits of a mine and advising where to improve safety, efficiency and IT compliance.
– Restructuring telecoms platforms through our Smiletel arm to ensure transparent, fast and reliable communications.
– Drastically improving the security of vital mine site data.
– Heightening access control around a site.
Check out this article for how we helped a successful medium-sized mine overcome it's technology challenges: A Mining Industry Managed IT Services Case Study
GIVE YOUR MINE SITE A TECH ADVANTAGE
REMOTE COMMUNICATIONS
Smile IT has become the go-to experts when it comes to remote communications. We have the strategic partnerships in place and the technology available to deliver fast and clear networks to your mine site. We're talking reliable and fast internet connectivity to every corner of your mine. It's transformative from an efficiency and safety point of view.
CYBERSECURITY
Any business is a target for hackers in the modern age. The larger your organisation, the more priority you should place on staying cyber secure. There's a lot at stake when you're running a big mining operation, so you need cybersecurity experts looking after your tech infrastructure and your valuable company and client data.
LESS DOWNTIME
Downtime – the word nobody running a mine site wants to hear! Downtime can cost hundreds of thousands of dollars a minute and should be avoided at all costs in the mining industry. You want a tech infrastructure in place that doesn't let you down. On where problems are predicted and dealt with before they lead to downtime.
COMPLIANCE
The mining industry is full of legislation designed to guide companies in their operations and administration. The tech space certainly isn't any different, and you want effective IT governance in place to ensure you're on the right side of the rules and regulations. Smile IT will ensure your IT governance is helping you achieve your business goals while managing risk.
IMPROVED SAFETY
When you have super fast networks and clear lines of communication, mine site safety improves exponentially. Technology that uses predictive insights and analysis can help deal with safety issues before they arise. Improved data collection capabilities also mean better-informed decisions, leading to a safer, more productive site, whether you're in Mt Isa or Moranbah!
RELIABLE AUTOMATION
Automation is essential on a modern mine site, and to support this progressive technology a high-speed network is required. Automated systems and operations mean safer working conditions, enhanced productivity and efficiency, better fleet and vehicle management and optimised performances in many aspects of the mine site.
OUR TRACK RECORD IN THE MINING INDUSTRY
Smile IT has a long history of providing expert tech, communications and IT support to various clients in the mining industry. Here's a breakdown of what we've done for some of our longstanding mine-site clients in the last few years. If you're looking for an IT provider that knows how to make a mine site more efficient and productive and has the track record to prove it, then you're in the right place!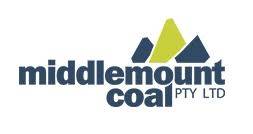 MIDDLEMOUNT COAL
Middlemount Coal operates more than 20 different mining-specific software systems at their large open-pit mine site. Their complex network requires wide area coverage as well as multi-site connectivity. Smile IT learned about their business needs and the internal operations of their systems, allowing us to provide a world-class first line of support for their tech infrastructure. This has led to consistent up-time for their business-critical systems.
Using our experience with ITIL and COBIT governance frameworks, we identified areas of concern and successfully implemented the following:
Development of an Online Induction Application for visitors
Telecommunications restructure project including relocation of data centre and supply/configuration of IP phones. (Major cost savings were achieved)
Telematic monitoring on all vehicles using Wenco (including Wi-Fi mesh for pit coverage)
Improved security, swipe cards, boom gates and CCTV across the mine site
Implemented full documentation and IT handbook for site and support
Installed long-range microwave links for wide-area network access
Installed a multi-panel Informational TV solution for safety and training.

HANWHA
The Hanwha Group is a "Fortune Global 500" company and one of the top-ten business organisations in South Korea. Hanwha has a significant presence in Queensland and Western Australia. They're selective of who they partner with, so we're proud they chose Smile IT for their IT solution delivery.
Some of the tasks we've undertaken for them include:​​
Remote data migration and technical assistance on laptops and desktops
Configuring and managing remote CCTV camera systems
Establishing and configuring wireless networks in remote areas of Australia
Remote, long-range communication links in 4G, fibre, satellite and copper
Managing their decentralised, cloud-based corporation
RMS (Remote Mixing Station) Site Install, Connectivity and Support
Design of Enterprise Architecture and IT Strategy
The review and implementation of a Data Governance framework
Savings of $25K per month implementing managed Telecoms, multi-provider data links and IP phone
Savings of up to 200K on project costs leveraging new network technology

COALMONT PTY LTD
​
Smile IT designed, purchased and implemented an IT infrastructure solution for the new Coalmont Brisbane office. We had to:
Deploy and install a physical server
Deploy and install networking equipment and firewall
Deploy and install desktops and laptops based on user requirements
Deploy and implement security policies based on corporate requirements
Deploy and implement Cloud servers and Office 365 for email services
Deploy and implement Remote Monitoring and Maintenance software to monitor and maintain servers and workstations
Deploy and install a secure VPN for external users to securely access files hosted on the server in Brisbane
Implement an effective Backup and Disaster Recovery Solution using Shadow Protect and network attached storage
Deploy and install VOIP phone systems.
Smile IT is also responsible for assisting their Canadian staff with VPN access into the Brisbane office, and for replication of data from Canada to the server in Brisbane. For this Coalmont adopted our Cloud solutions and phone systems to allow for seamless communications.

ATHERTON RESOURCES
Smile IT provided IT support and maintenance for the IT infrastructure and staff operating from remote sites in Townsville and Chillagoe. We were responsible for:
Monitoring and maintaining all IT infrastructure at the two sites. This included the various servers, networking equipment and workstations used by the 40-plus staff onsite
Smile IT deployed and configured new networking equipment so that a secure site-to-site VPN could be established between the Townsville office, the Chillagoe office and the Brisbane office
Smile IT implemented WAN acceleration technology which considerably helped improve the links at the remote sites
Smile IT implemented a new backup and disaster recover solution to backup all server data to network attached storage and then replicate the backup data to external hard drives. This allowed the data to be taken offsite and used for recovery purposes in the event of a disaster
Smile IT designed and implemented a wireless point-to-point and 4G solution to provide internet access from the main office building in Chillagoe to site offices. These included 15-kilometre links from site to base station.

AUCTUS MINERALS
​
Working in Perth, Smile IT's role with Auctus minerals was to provide IT support services after Auctus Minerals purchased Mungana Goldmines. This involved the following:​
An IT Helpdesk service
Provision of IT equipment during the transition process. Support was provided to the Perth office to provide IT equipment during the transition process
We teamed with Auctus Minerals management and their onsite consultants to provide detailed documentation of all the IT infrastructure. We also designed a refresh strategy to replace existing hardware across urban and remote sites
We did a site audit and network analysis as a planned basis for the implementation of a robust communication systems across the group
Smile IT worked with Ergon energy to build a $300K microwave solution to provide a high grade network to the mine site.

MUNGANA GOLDMINES
Smile IT was contracted to plan, implement and deploy the IT infrastructure for Mungana Goldmines in their Brisbane offices. We also assisted with setting up remote sites and the staff IT requirements for 40 users. Our IT infrastructure solution for the Brisbane office included:
Deploy and install a physical server
Install SQL server and document management solutions
Deploy and install networking equipment and firewall
Deploy and install required geological software packages
Deploy and implement Remote Monitoring and Maintenance software to monitor and maintain servers and workstations
Deploy and install a secure VPN for external users to securely access files hosted on the server in Brisbane
Implement an effective Backup and Disaster Recovery Solution using ShadowProtect and network-attached storage.
MINING IT JOBS
Are you looking to break into the world of mining IT? We're often on the lookout for qualified professionals to join our team of Smiles! Check out our 'Careers' page and see our current job vacancies.
We're a progressive and forward-thinking managed service provider that goes far beyond managed IT services. If the Smile IT ethos resonates with you then get in touch! We offer an awesome working culture, with great opportunities for career progression.