IT Support for Schools
IT problems at your school, college or university are going to lead to a lot of frustrated students and staff members. Technology for schools has progressed rapidly, and educational institutions are more dependent than ever before on reliable, fast networks.
Everything from material delivery, printing and those awesome digital whiteboards hinges on your school network and IT infrastructure. Extended downtime isn't an option.
It can be a challenge to maintain robust, reliable and fast networks, particularly when many schools have budgetary limitations.
This is why many campuses are turning to managed IT services for their school, where a professional IT support company like Smile IT is engaged to oversee their network and support their on-site IT team.
WORKING WITH YOUR TEAM
Have you already got an on-site IT team at your school campus? Are they completely overwhelmed by the demands of your IT infrastructure? When that happens, troubleshooting falls into the hands of staff members and even students, who both don't have time to be learning how to sort out technical issues. They're busy trying to teach and learn!
Our team of network experts is here to support your on-site IT team. We'll monitor your network 24/7, picking up on problems before they become an issue. Minimising downtime creates a stress-free learning environment that allows your students and staff to do what they're on campus to do! It also frees up your IT team to quickly take care of on-site issues that pop up during the school day.
IT COMPLIANCE IN SCHOOLS AND UNI'S
As an educational institution in Australia, you're responsible for adhering to an overwhelming list of regulations when it comes to protecting your data. Whichever way you approach it, compliance is a huge factor in the management of a school, college or university.
As well as the GDPR rules that make up the global push towards data protection, there are privacy laws, cybersecurity compliance laws, health and safety rules and employment legislation to stay on top of. It's overwhelming.
As an ISO 27001-certified MSP, Smile IT knows a thing or two about IT governance and compliance. In fact, we've even built our own Governance, Risk and Compliance (GRC) platform, Odzi, to help you comply with industry and government regulations.
SCHOOL CYBERSECURITY
At your educational institution, there are laptops, tablets and phones connected to the network, many of which are used on campus and off campus. That's a lot of entry points for hackers to try and target – a lot of devices to try and keep cybersecure. MDM, or mobile device management, is extremely important.
As a leading provider of cybersecurity services in Brisbane, Smile IT will make sure any devices connected to your network are as safe as they can be. We have programs monitoring the situation 24/7 and picking up if there has been a breach. If that happens, we revert to finely tuned disaster recovery procedures to ensure your school doesn't endure much downtime.
We can also offer cybersecurity training and awareness to your team of staff, as human error is very often at the heart of a cyber attack.
HARDWARE PROCUREMENT
We've been in the tech space for a long time, during which we've formed strategic partnerships with global hardware and software providers like Dell, Microsoft, Ingram Micro and Cisco.
Not only does this mean we can provide you a quality assured IT experience, it takes away the hassle of your leadership team trying to settle on and procure your own equipment and software. Smile IT can do it all for you.
We also know the ins and outs of ensuring your school stays compliant with the latest regulatory updates in the tech and cybersecurity space. Your network infrastructure will always be updated to the most recent version, boosting security and maintaining smooth operations.
Let's Talk About Your School IT
We'd love to help your school enjoy up to date, reliable and fast IT. Let's have a no-obligation chat right now.
WHY CHOOSE US FOR YOUR SCHOOL MANAGED IT?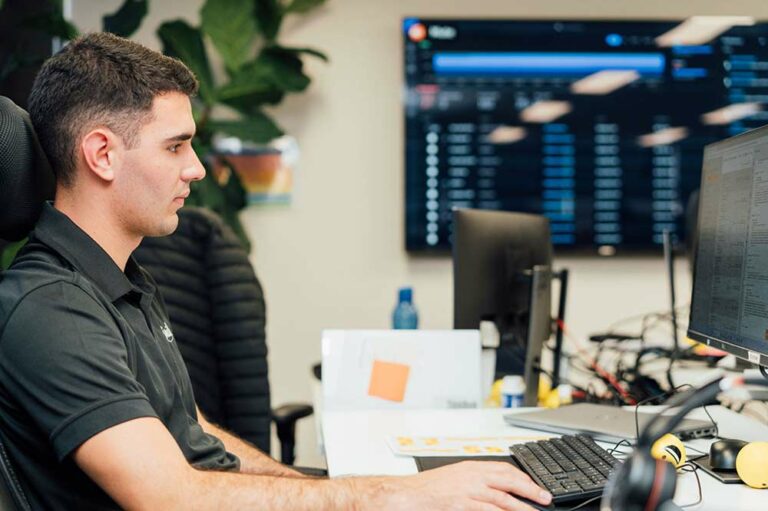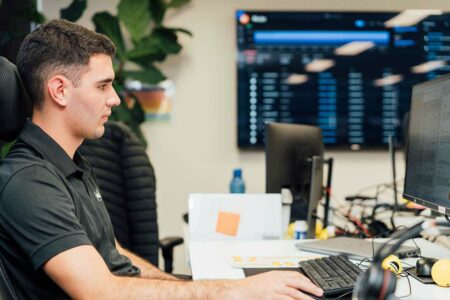 Scalable IT Support
We want to help you grow and progress as an organisation. By taking away the stresses of your IT management, we let you focus on the bigger picture things, like creating the best educational environment possible for your kids. As you grow, we'll grow with you – that's the beauty of managed IT services for schools. They're scalable and flexible, which means your school can be too.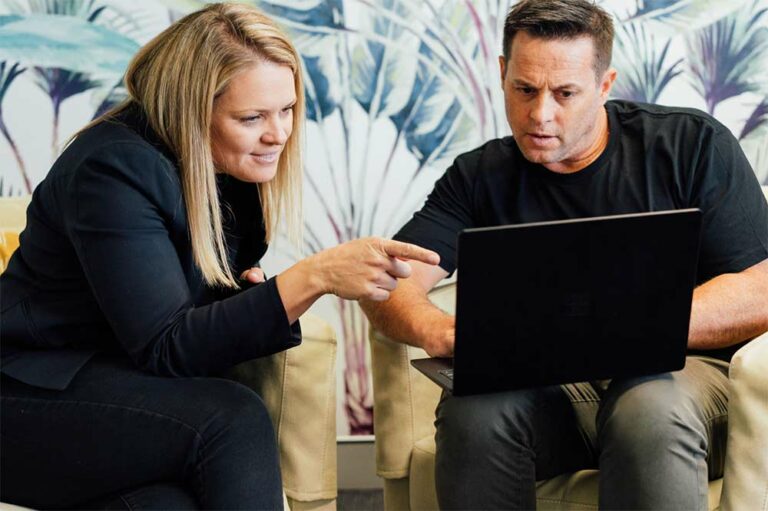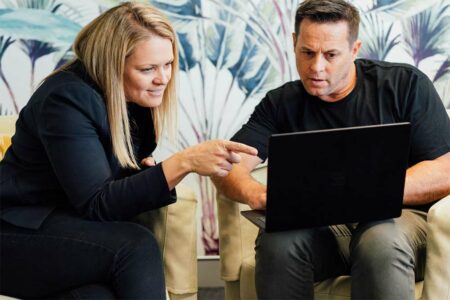 Easy IT Budgeting
We know that education institutes don't always have the luxury of massive budgets. Which is why outsourcing your IT makes so much sense. Not only is an MSP more affordable than having your own onsite IT department, but you're also locked into fixed monthly charges. This means you can plan around your IT budget, knowing there won't be any nasty bill surprises come the end of the month.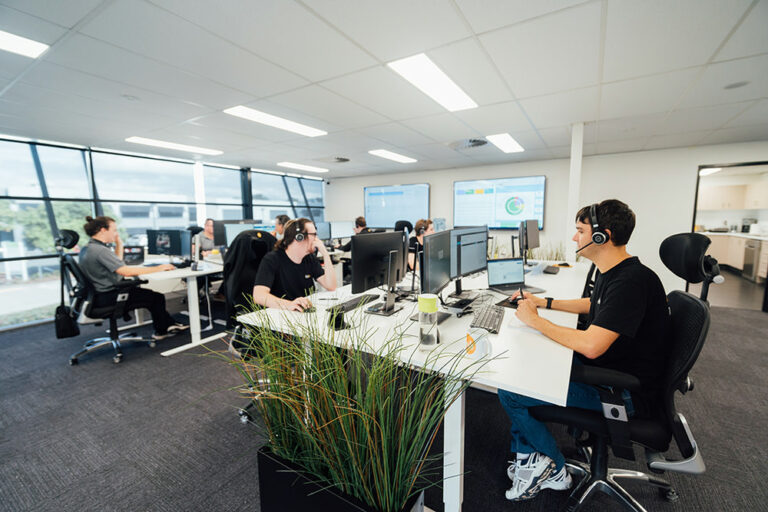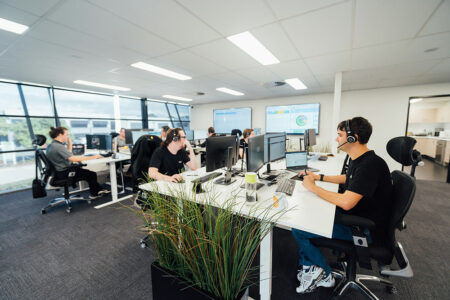 Australian Help Desk
When you pick up the phone and call Smile IT, you'll be talking to one of the in-house legends at our Australian Help Desk. We're not one of those companies that outsource their help desk, we keep it completely local. Our team members get to know our clients and their school or organisation, and are always there for you should you run into any problems.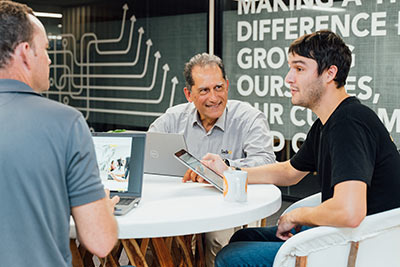 Recovery and Backup Services
Your parent, student and staff data is extremely valuable. You want it to be as safe as it can possibly be, and our MSP services will help ensure it is by putting in place a rock-solid disaster recovery process. This not only helps keep downtime to a minimum in the case of a cyber incident, but it also means all your education data is backed up and safe.
Contact the Educational IT Experts
If you're looking for tech advice for your school, college or university by an experience managed IT service provider, Smile IT is here for you. You can ring us on 1300 766 720 or drop us a line using the form below.