THE BEST BRISBANE
 IT SUPPORT COMPANY
Smile IT is more than a managed IT services provider. We have a high-performance IT infrastructure and a team of qualified experts offering telecom services, software development, and IT consulting.
We do it all based on a bedrock of trust, with a huge priority placed on clear communications and transparency. Strong client relations are as important to us as the quality of our work, which is backed up by our ISO:27001 certification.
From partnerships with the world's leading brands to our exceptional team culture and work ethic, there are so many reasons why you should choose us as your partner in technology.
Find out more about what we offer and can do for you, below!
CHOOSE OUR REPUTATION
Smile IT is proud of our reputation as one of Brisbane's leading IT companies and as a resourceful, determined and innovative IT solutions company. We're known as always being prepared to go the extra mile to keep our clients on track, with smiles on their faces.
We're also known for:
– Offering innovative IT solutions that incorporate the cloud, reduce IT expenditure and improve efficiency.
– Our agility, which enables us to easily adapt to your business operations and help you achieve your goals. Our LEAN engagement methodology allows us to customise offerings to suit your business.
– Never outsourcing any of our support or business functions. Our help desk is Australian, and our techs are all Brisbane based.
– Our customer service. Smile by name, smile by nature. We're committed to giving you the best tech experience possible in the MSP space.
CHOOSE OUR RESOLUTE HISTORY
In 2007 our MD Peter Drummond set up Smile IT, operating out of his Brisbane garage. A perfect combination of relentless commitment, technical skills and a never-say-die attitude has taken the company on an exciting ride since then, guided the entire time by Peter's steadying hand.
Hard work and determination have seen us grow into the strong and resilient IT solutions company of today. We now have customers right across Australia, from the capital cities to remote and challenging spots, including mine sites in Central Queensland.
Sustained organic growth was boosted by some key strategic partnerships along the way. Today we're proud to be associated with world leaders like Microsoft, Google, Dell and Ubiquiti, amongst many more.
Our progressive expansion has led to us having to regularly upgrade our office premises as the Smile Team grows. We feel that our current space is a fitting tribute to the commitment to excellence along the way, to our hard-working team and to our loyal customers. Come see it someday, we'd love to chat about how we can support your business!
CHOOSE OUR VALUES
Our clear-cut values unite our team and give us purpose, creating a respectful and engaged office culture. They include:
Trust: our bedrock of trust means clients know exactly what to expect when dealing with us. Long-term, mutually beneficial relationships are the result.
Teamwork: A group of talented individuals working off the same page creates a powerful synergy.
Respect: Embracing our differences and treating everyone equally goes without saying.
Attitude: We're positive and face each day with a smile.
Innovation: We constantly seek out new technology and better processes. Your business deserves the best the future has to offer.
Accountability: Our team makes their decisions and owns them. This increases confidence and responsibility.
Ready to Choose Smile IT?
One of our staff would love to chat about why that's the right choice for your business. Let's have a no-obligation chat right now.
Choose our Incredible Key Competencies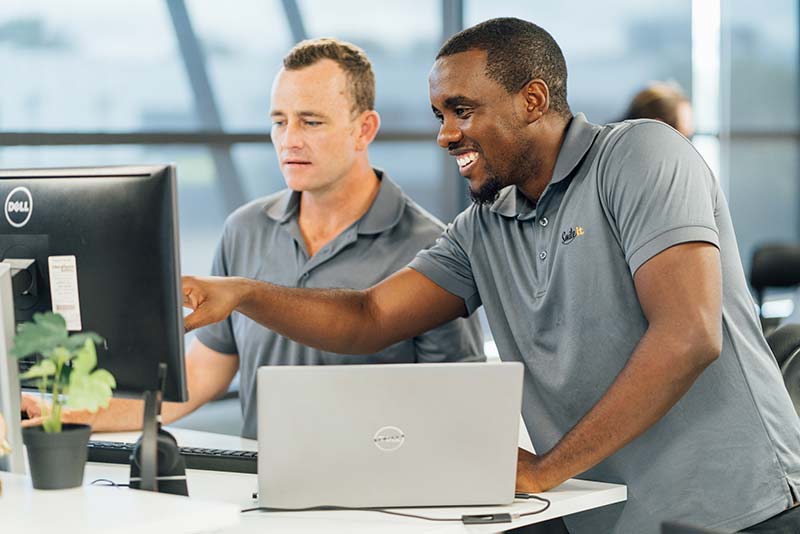 Managed IT Support Services
Our team of qualified IT engineers, specialist technicians and customer-friendly service desk staff provides solutions for a range of hardware, and software services. We're the Brisbane Managed Service Provider with a difference!
We offer diagnostic, maintenance and installation services both on-site and remotely. Our wide array of service models, from hybrid, co-managed, to fully managed, ensure you'll find the right fit for your business to grow from strength to strength.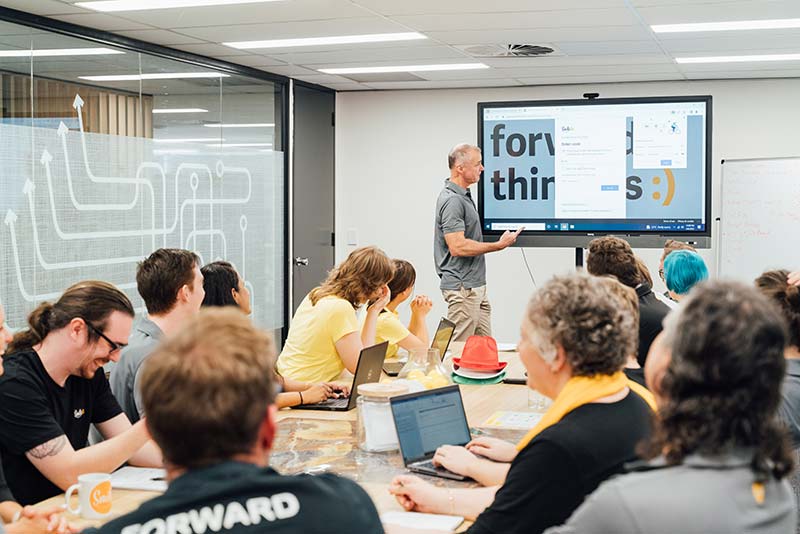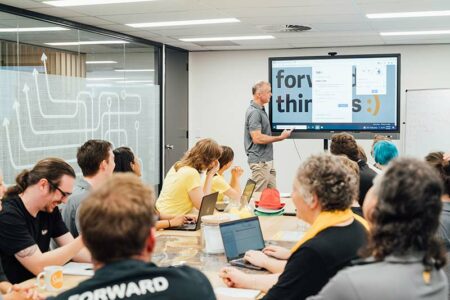 Cloud Business Services
Enjoy the enterprise capabilities that cloud computing can bring to your organisation. Mobility, security and flexibility will help ensure you're ready for the remote work era.
Smile IT are expert at implementing cutting-edge cloud-based software solutions. We're Silver and Platinum partners with world-leading software providers including Microsoft Azure, Microsoft Office 365, Google and AWS.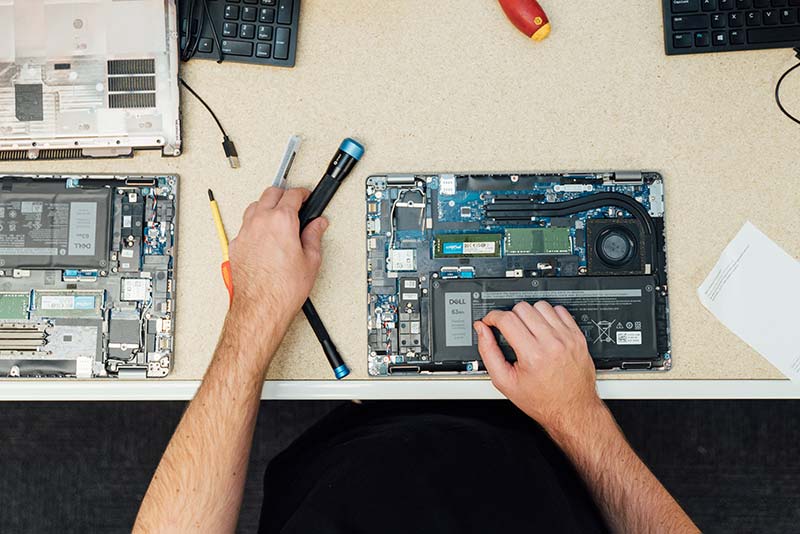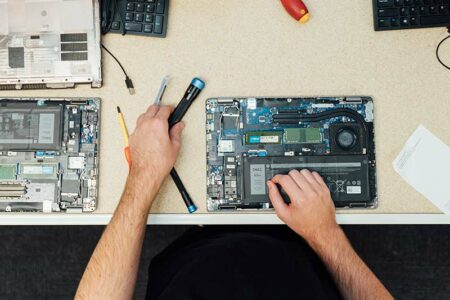 Industrial Site IT
Smile IT provides on-site and remote services for the management of industrial sites. We've designed, installed, monitored and reported to organisations on key management aspects of their site operations.
We have our own Internet of Things (IoT) platform to implement this, connecting a range of devices such as CCTV cameras, digital communications, access controls, sensors, fire alarms, temperature and environmental sensors, and fleet management systems and sensors.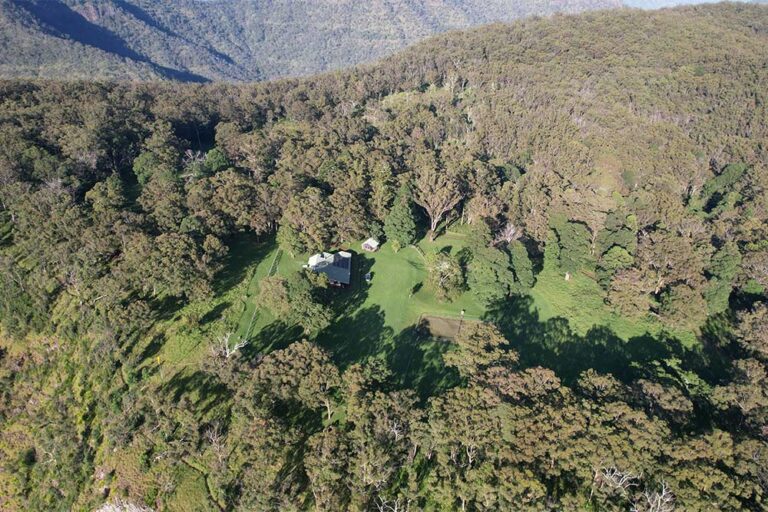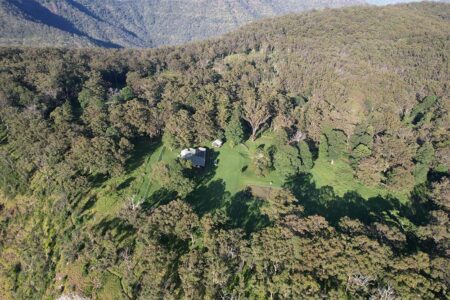 Remote Site ICT Specialists
Smile IT has accumulated many years of experience working with regional and remote customers, and are perfectly positioned to understand the challenges of ICT implementation at remote sites.
We are experts at addressing the communication difficulties faced by remote, expansive industrial sites. Smile IT has secured partnerships with world-leading brands like Rajant to help provide fast and reliable networks, no matter your location.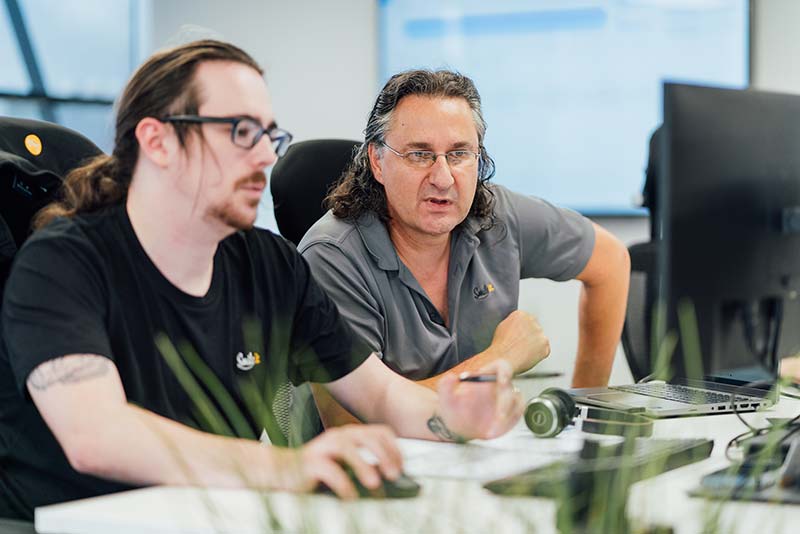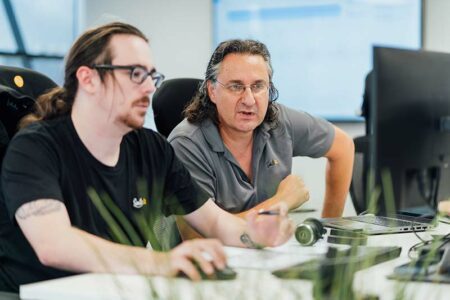 IT and Cloud Consulting
Combining IT skills with relevant business knowledge, Smile IT provides a range of expertise in aligning IT strategy, governance and data to key business outcomes, to provide clarity and evidence of compliance with the strategic direction of the organisation.
Our Microsoft Silver partnership provides us with access to the latest technologies and training on cloud-based business projects, the benefits of which we pass on to our clients.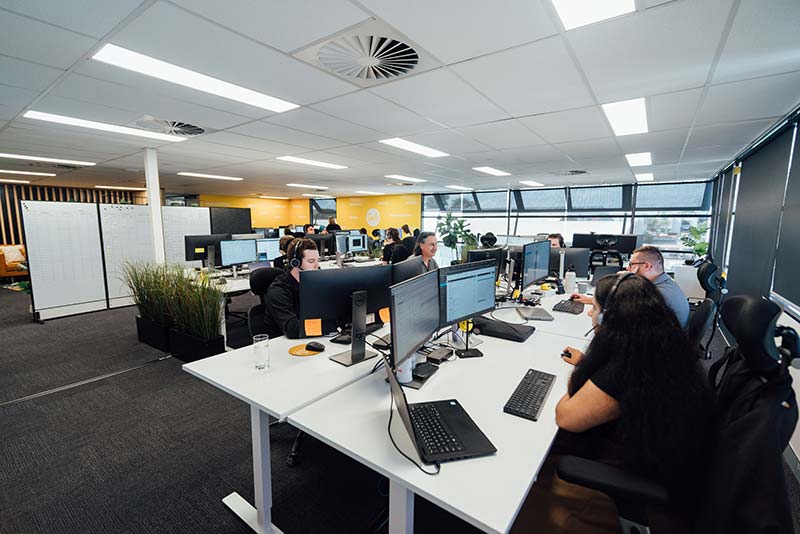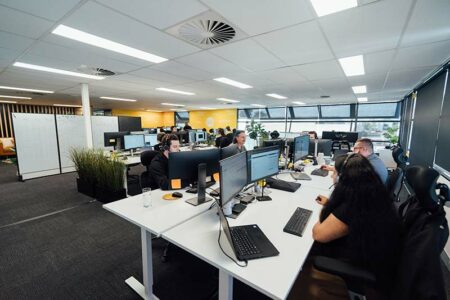 Business Grade Data and Internet
Reliability and speed are key when it comes to business-grade voice and internet services. With the technology available today, you deserve nothing less than lightning fast speeds and minimal downtime.
We have strategically aligned ourselves with cloud and hardware providers at the leading edge of the business telecoms field. We offer local and trusted support, with an Australian help desk.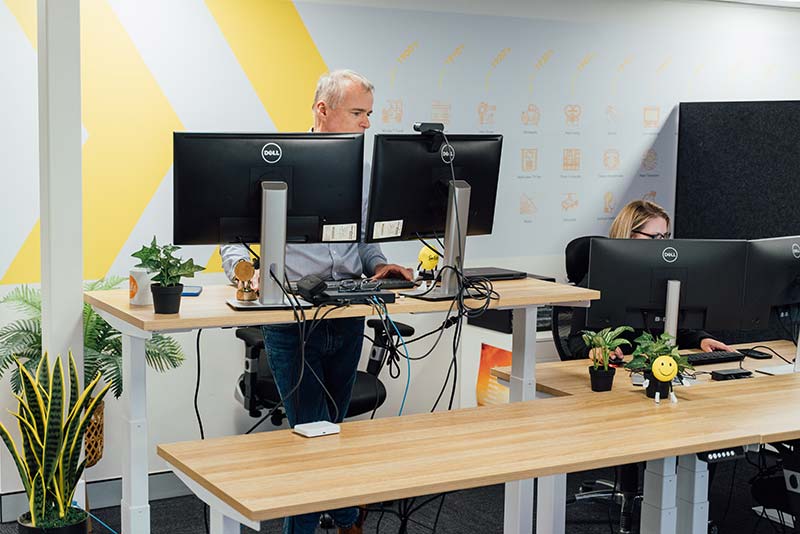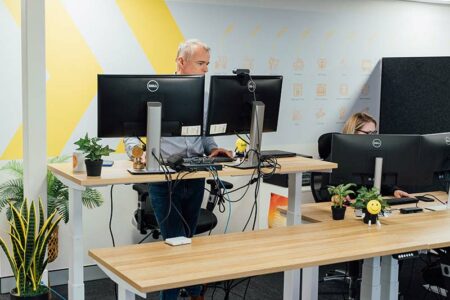 Software Development: Odzi GRC
Our in-house developed GRC (Governance, Risk and Compliance) software addresses your organisation's unique GRC needs in a way that is cost-effective, LEAN, and scalable.
Adhering to GRC involves the management of a growing sea of multiple systems, processes and documentation. Our GRC software brings all of this together simply and efficiently.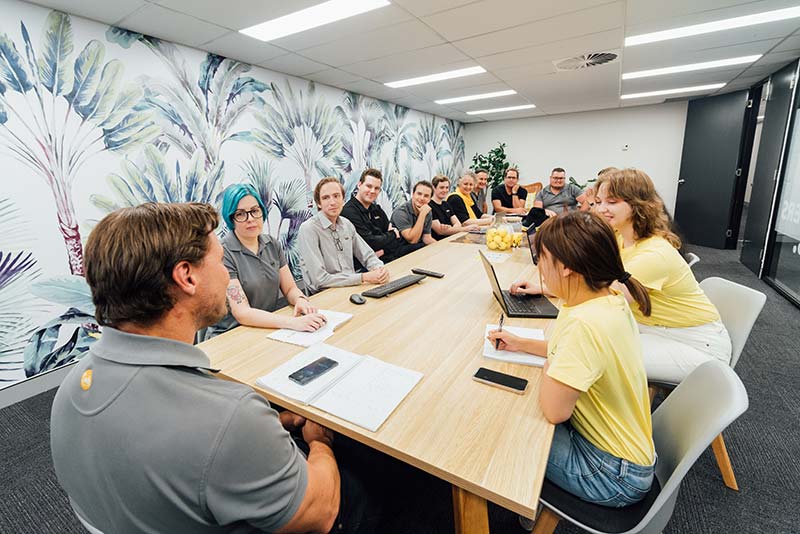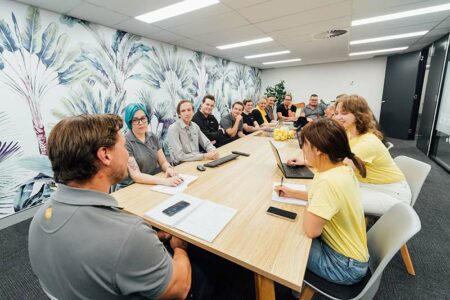 Strategic Level Tech Projects
Smile IT offers project management and implementation services for technology-based initiatives based on globally-recognised methodologies like PMI, Prince2 and Agile.
We can develop your technology enablers, helping with the implementation of formal IT policies and processes along with associated monitoring systems. Our accredited partnerships with Microsoft, Dell, Google and others help us achieve this.
GET IN TOUCH WITH SMILE IT
If you're looking for tech advice or a fresh managed service provider option, we'd love to chat. You can ring us on 1300 766 720 or drop us a line using the form below.