If you want to focus on growing your business, getting weighed down with IT problems isn't going to help your cause. A cyber security breach, a hardware failure, network problems, data hacks… they all have the potential to bring an organisation to its knees. A Managed IT Service Provider prevents that from happening. They become your offsite IT department, constantly monitoring your network and equipment for problems and ensuring you're safe from cyber criminals. Keeping your IT, and your business, ticking over as it should, and growing as you want it.
Today we want to take an in-depth look at the benefits that Managed Service Providers, or MSP's, can bring to your business.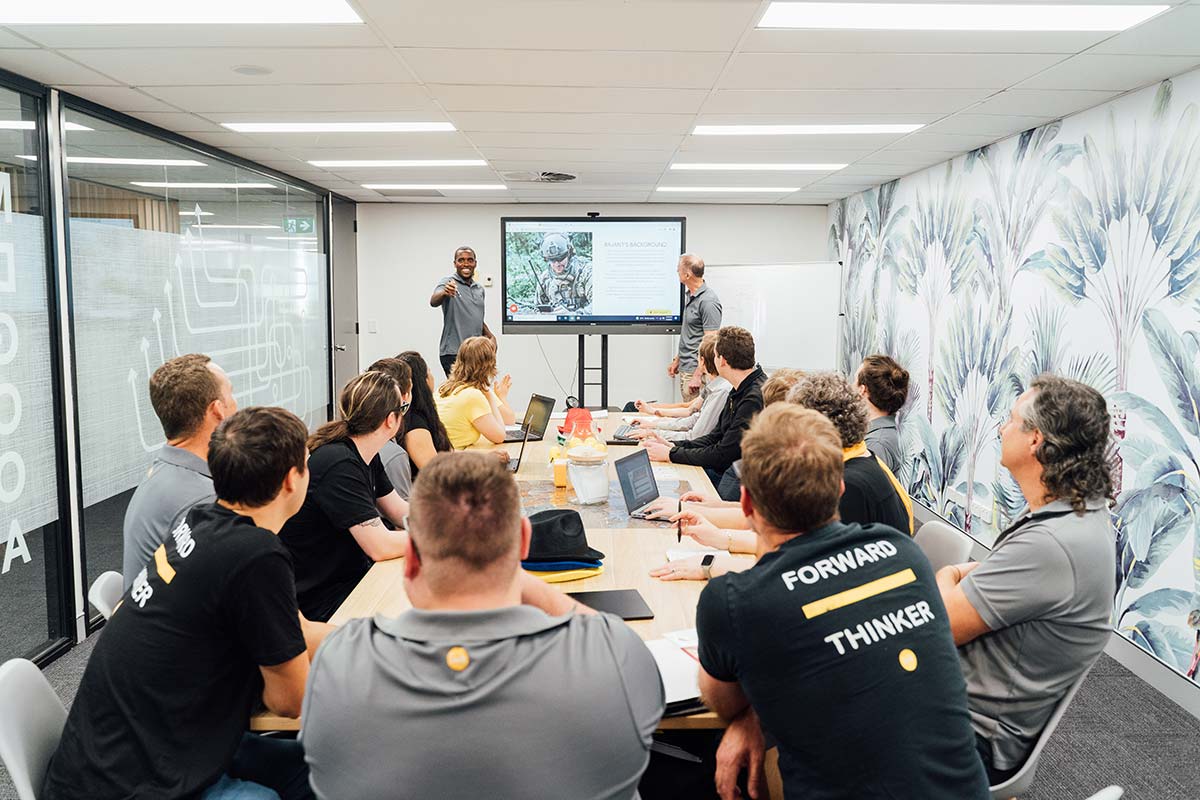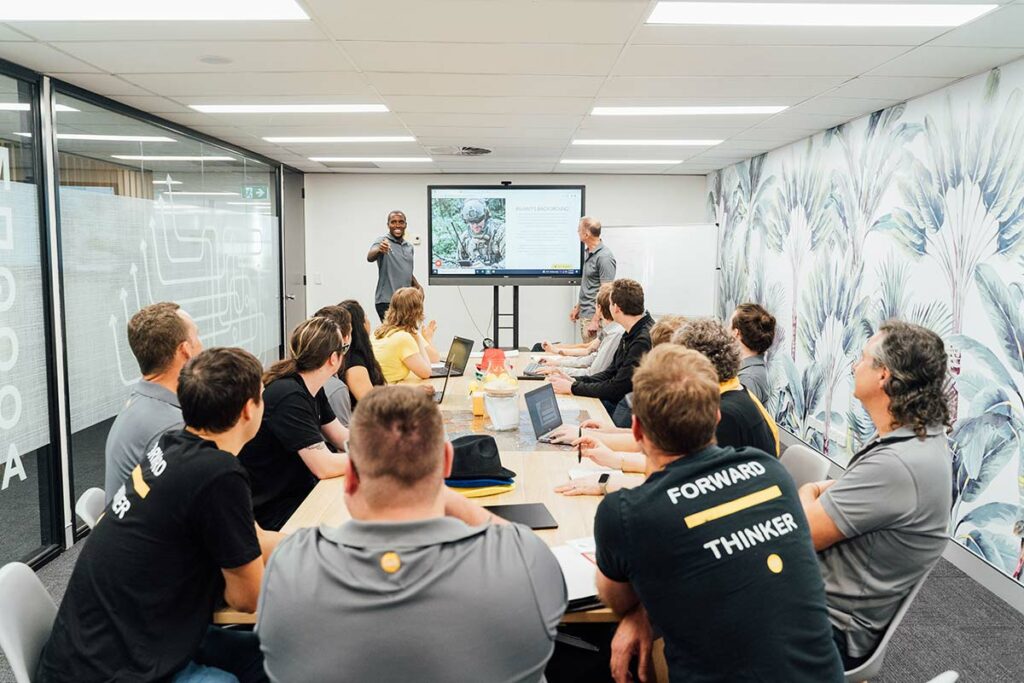 Outsource Your IT Solutions
Businesses of all sizes across Australia have been turning to Managed Service Providers for their IT support. It's a system that's growing in popularity because, quite simply, it works. We're going to dive into what Managed IT Services are, the benefits and challenges of having an MSP manage your IT, and whether or not Managed Services are the right fit for your business.
What are Managed IT Services?
It's a solution where an IT Service Provider offers IT support for a fixed monthly fee. If your computer or network decides to take a day off, you've got someone just a phone call away to get you back up and running.
Your business has access to an entire IT department who aim to prevent problems before they happen through their governance infrastructure and monitoring. When problems arise, they ensure your downtime is kept to a minimum.
Think of Managed IT Services like an off-site IT Department, always there when you need them.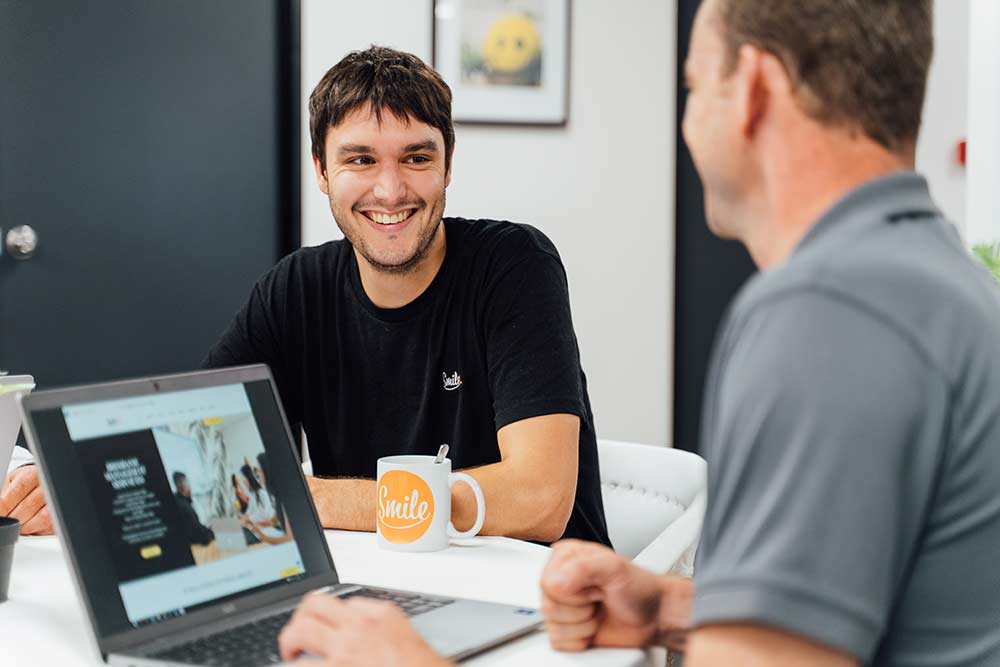 The Benefits of Managed Services
Putting your IT into the hands of trusted MSP experts helps streamline your business processes, boosting efficiency and productivity.
Here's a few reasons why Managed IT Services are so important to modern businesses:
Predictable Budgets
You know exactly how much your business is going to spend each month. This is easily fitted into your budget, knowing there won't be any major cost blow outs from your IT department.
Peace of Mind
Most business owners or managers want to focus on growing their company and doing their job well. You're not and IT expert and you don't want to have to deal with IT problems. Knowing that there's a team of experts taking care of them for you is a massive stress buster.
Risk Reduction
Business decisions all carry an element of risk. You need to manoeuvre within the rules and boundaries, and intuitively understand the environment being operated in. Outsourcing your IT Solutions to a team of professionals reduces the overall risk on your company. Your MSP will know exactly what they're doing with regards to your business IT. They make the decisions, they absorb the risk.
Proactive Support
If you have IT problems, your provider will be spending their time and resources fixing them. So they want things to run smoothly for your business and will be proactive in ensuring problems are identified and fixed before they happen.
This saves you downtime and allows them to stay on top of their workload.
Elevate your Business Capabilities
There's likely to be bigger companies out there than yours. They've got bigger budgets and the ability to have an entire on-site IT Department. Thanks to Managed IT Services, for a fraction of that cost you can have access to your own team of IT experts. Your abilities as an organisation are placed on a par with those of the big operators in your industry.
Staying Up to Date
As the tech world rapidly advances, your IT infrastructure requires constant updating. Your Managed Service Provider is going to strategically think ahead for you, keeping your systems and software are up-to-date and upgraded.
Business Continuity
A network disaster happens, and you lose all your stored data and functional systems. Do you know how to retrieve everything and get it up and running? Luckily your MSP does. They'll have a disaster recovery plan in place that'll get you up and running again with minimum downtime.
Professional Advice and Telephone Support
Having immediate access to professionals is a confidence boosting boon for any business. Pick up the phone and you have an expert on the other end who knows your business inside-out.
Security
The cyber security issues facing the world today aren't going away. Your IT system needs to be constantly checked for vulnerabilities and weaknesses. Your firewalls need to be configured, access to your systems managed and your data secured.
A Managed IT Service Provider will keep you secure from viruses, crashes and data loss without you having to think about it.
Compliance
There are certain compliance obligations that come with your business IT. You want to focus on doing your job well and growing your business, rather than thinking about whether or not your IT is compliant.
Your MSP will ensure you're IT compliant at all times. It's one less thing to worry about.
Vendor Management
Juggling the many vendors whose software and hardware products you use can be a taxing drain on your human resources. A Managed Service Provider will handle all your IT vendors and have those deep technical conversations for you, freeing up your staff.
Cost Saving
As well as cost predictability, Managed Services work out as the more cost-effective solution in the long run. The cost of a network disaster or lengthy downtime can be extremely high. Think of your MSP as an insurance against this.
Virtual CIO
It seems Managed IT Services and VCIO are nearly always mentioned in the same breath these days, and a good MSP should A 'Virtual Chief Information Officer', or VCIO, provides you with technology consulting, implementing standards-based IT strategies that support your business functions.
Focus on Your Business
Because the job of maintaining your IT equipment and software is on the service provider, you can focus on other big-picture things like business development and growth.
The Cloud
A huge asset to businesses of all sizes, the cloud can do amazing things in relieving a business's IT load. But as a relatively new concept, many managers struggle to come to terms with navigating the cloud. Having a Managed Service Provider like Smile IT on board means you can leave challenging aspects of the Cloud to them.
Physical and Virtual Support
An MSP will provide ongoing virtual support and monitoring, but if required they'll also physically visit your offices to solve any issues. This really negates the need for a dedicated on-site IT department.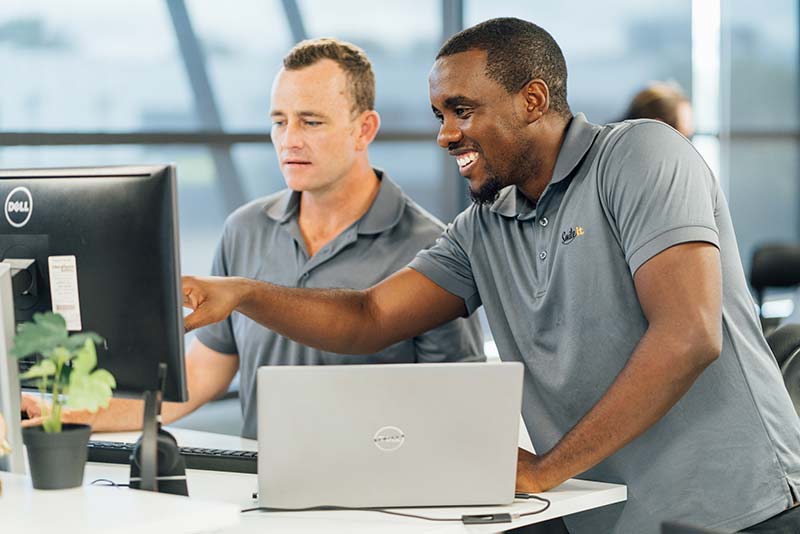 The Challenges of Managed IT Services
After that in-depth look at the benefits of MSP's, it's appropriate to ask the question: 'What are some of the challenges faced by outsourcing IT Support to a Managed Service Provider?' Let's take a look.
Out-of-Sync Objectives
Your interpretation of what the service provider is offering may differ to exactly what they're offering. You may have different ideas on where it is your business is heading, and what IT solutions are required to achieve that.
This can be solved through choosing an MSP with a track record of clear communication and transparent processes. You need a provider you can have open dialogue with, who takes on board your opinions and offers their own solutions in an honest and straightforward manner.
Downtime
Some Managed Service Providers struggle with their workload from time to time. You'll need a company with the resources to tend to your IT problems in a prompt manner. Do your research to ensure they're flexible and agile, with a focus on swift service.
Security
You're about to trust a company with the entire online security of your business. You need to know they're going to do a better job of it than you can. Check on the security controls they have in place for their own business, and never opt for sub-standard protocols.
If you're considering using a foreign MSP, remember they might not be up to speed with Australian regulations. Local providers understand the business and tech environment much better than anyone from another country ever could.
Does My Business Need a Managed IT Service Provider?
Now that you know the pros and cons of Managed IT Services, it's time to decide if hiring an MSP for your IT Solutions is the best fit for your business. To do this, there's a couple of questions you can ask.
Is my Business Big Enough?
You may feel that your business isn't big enough to absorb the cost of an MSP into the budget. Or there isn't enough turnover to justify the expense.
Businesses of all sizes can benefit from having manage services. You're going to be paying for data backup, anti-virus and other software anyway – it might be more cost effective for you to receive them as part of a managed services package. That way you'll enjoy pro-active support and peace of mind too.
Think of it as a business stepping stone, one that'll save you money in the long run.
Can my Company Handle its IT Internally?
Maybe your business is big enough that you can hire a full time IT professional on site, set up an IT department, or spread the IT workload amongst existing staff members. Then you need to ask whether your IT is distracting your team their core business tasks? Also, how efficient will your team be in restoring functionality in the event of a network disaster or data breach?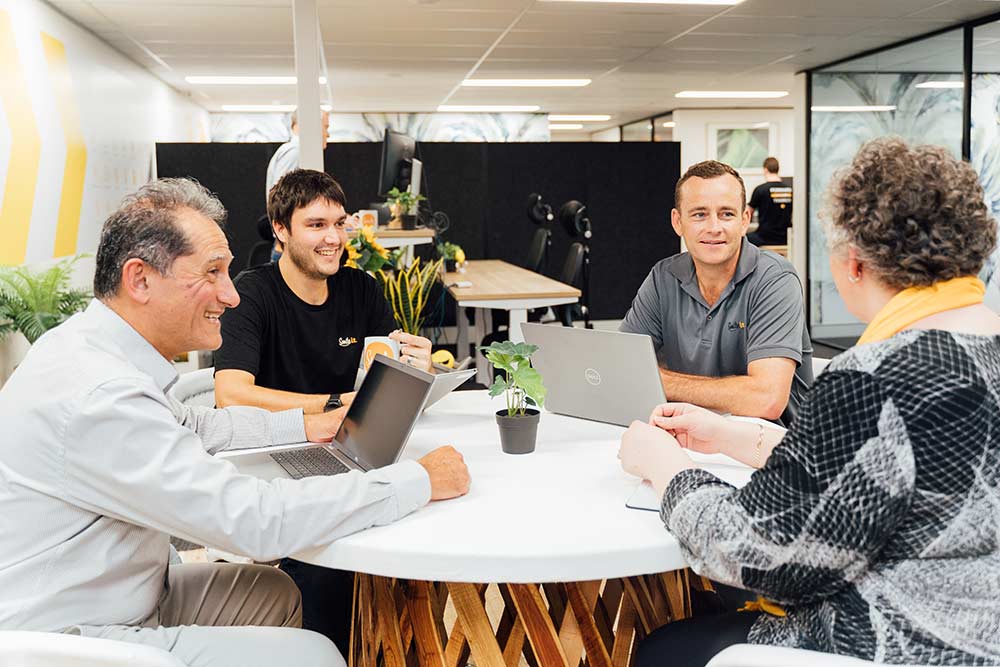 How to Choose a Managed Service Provider
Once you've decided that Managed IT Services is the appropriate route for your business to take, you need to find the correct MSP for your business. It's definitely not advisable to make this decision based on cost alone.
After identifying potential providers, there are a number of aspects of their operation to consider before you settle on one:
Will They Have Skilled Engineers Available When You Need Them?
Highly skilled techs can get busy. Your MSP needs to the resources available and the systems in place to deal with threats or problems as they arise. In the event of an emergency, do they have a system in place that directs their most skilful engineer in that area to handle the problem? Having a feel for how they manage their team will give you an idea on how they'll manage your IT moving forward.
Do They Have Experience in Your Industry?
All industries come with their unique set of IT demands. Having an MSP with experience in your particular industry is going to be a big advantage. If you're in the mining industry, you need a proven MSP who has implemented successful IT solutions for existing mining companies.
Is their Support Available 24/7?
An MSP that only offers you support during office hours just isn't feasible. Your websites, data backups, online portals can go down at any time, and you need to know you'll have someone there to support you. Find out what hours their help desk operates, and whether they have staff members on call after hours.
Do They Offer Remote and On-Site Support?
Often a business's IT problems can be solved remotely. But sometimes there's a need for an engineer to visit your office to fix the issue. Find out if the Managed Service Provider offers site visits like this as a service.
What Vendors Do They Have Relationships With?
It's important that your provider has solid relationships with proven tech brands. If they have high-level credentials with brands like Microsoft, Google, Azure, Dell and Yealink, you can rest assured they're going to be a successful intermediary between your business and the IT vendors they use.
What will Their Involvement with Your Business Be?
Will your IT service provider take the time to learn about your business and really get an understanding for what you do? Or will you just be another income stream for them?
It's important you find an MSP that is engaged and enthusiastic about your business and where it's going. The synergy you'll get from this will be worth the investment.
Contact Brisbane's Leading Managed IT Services Provider
If you've made it this far then you're clearly interested in what an MSP can do for your business. While this article will help you with a basic understanding of service providers and what they can do for you, we're positive you'll have further questions about what an MSP should offer you.
Smile IT is a Brisbane Managed IT Services Provider. We're a vibrant and agile IT company with high-level affiliations with brands such as Google and Microsoft, who we're a Gold Partner with. A member of our team would love to answer your questions on Brisbane IT Managed Services, and how Smile IT can help your business.
Get in touch today and let's take the first step towards streamlining and growing your business.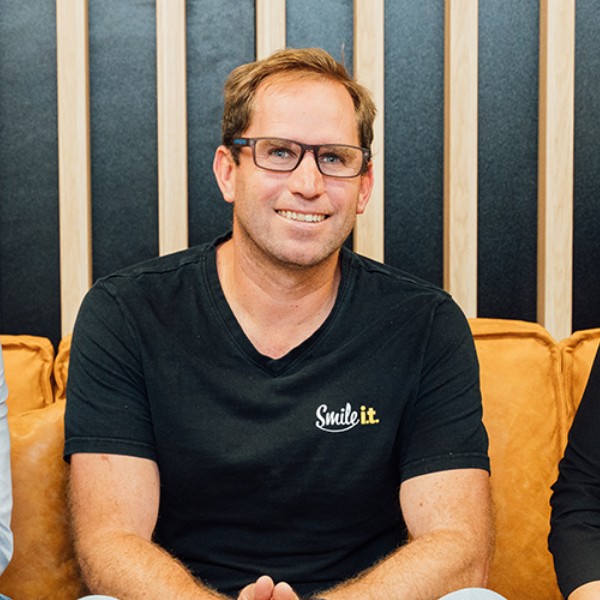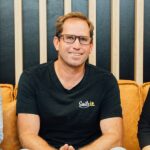 When he's not writing tech articles or turning IT startups into established and consistent managed service providers, Peter Drummond can be found kitesurfing on the Gold Coast or hanging out with his family!