RETAIL IT SERVICES
Retail is an incredibly competitive industry to be in. The last thing you need is any downtime caused by your IT ecosystem letting you down. With Smile IT as your retail managed service provider, all the IT stresses are taken out of your hands so you can focus on serving your customers better.
Retail IT Solutions
As a busy retail store owner you've got a lot to focus on. You're trying to build your brand and get customers through the door, as well as taking care of your team and the whole logistics and supply chain process. Your technology needs to keep up with your needs without taking up your precious time. 
It sounds like a perfect storm, but it doesn't have to be. 
A managed service provider like Smile IT will help you wide the wave of digital transformation, ensuring your technology is up to date and appropriate to your business functions. Not only that, we make sure your IT is cyber secure, so your customer data is always protected. 
The overwhelming task of managing your software, hardware and ongoing costs of your physical and digital technology becomes our problem, not yours. Managed retail IT solutions let you stay ahead of the curve when it comes to technology, and you don't even have to think about how you're doing it.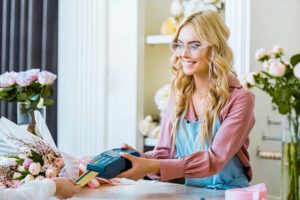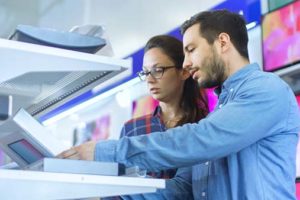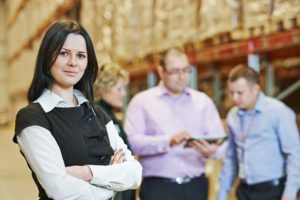 The Importance of Retail Managed IT
There are a number of reasons why retail IT services are important to the smooth operations of your store or business. These are a few of them: 
Improved Technology Security 
A hack or other breach of your network can take your entire business down for a significant period of time. Time costs money, and if you're the one who has to get everything up and running again it's going to take even longer. When you have a managed service provider like Brisbane company Smile IT on your side, your network and systems are being consistently monitored for any breaches. Your defences are fortified because your security is constantly being updated, and problems are averted before they happen. 
Fast Recovery From Disaster
Your retail IT solutions provider is going to do everything they can to prevent a downtime event or security disaster. In the event one does happen, your business will be able to get back on its feet again in a much shorter time than they normally would. Your IT company will have all systems, data and processes backed up and secure, so reimplementing everything from the backup will be fast and effective. Your customer experiences will be able to continue as per normal with very little fuss, and damage to your logistics and supply chain will be minimised.
Future Proof Your Business
Very few industries in the world are as closely tied to technology as the retail industry. Digital transformation has the power to truly revolutionise your operations and processes, saving time and money for your business and improving the retail customer experience you offer. But if you don't have the time or money to invest in digital transformation in the first place, you won't enjoy the benefits of the latest technological advancements. An experienced retail IT solutions provider will match the right technology to your retail operation and ensure seamless upgrades when required. This allows you to stay at the forefront of the digital transformation in retail IT. 
Boost Productivity
Many retail outlets are small businesses, taking on all the struggles small businesses face everyday. Often the maintenance and management of the IT ecosystem falls onto the team members, many of whom won't be ideally suited to the role. IT ends up taking up more of their day than it should, reducing their capacity to focus on other tasks. Having a managed IT services provider taking care of your IT ecosystem means your team can focus on the jobs they do well, like improving customer experiences and selling products.
Saving Money
There are a lot of benefits of managed IT services when it comes to your bottom line. For a start, they're affordable. You pay a fixed monthly cost to your IT company, which is much more cost effective than setting up all the hardware and software in house and managing it yourself. There's a predictability to the costs that is comforting too. Every month you know what your technology expenses will be, and can budget for it accordingly. There are no unpleasant bill shocks. And if your business is expanding, managed services are scalable and can grow with you. 
Proactive Technology Partner
Most retail businesses that take care of their own IT adopt a reactive rather than a proactive approach. This means that as long as everything is working okay, your IT operations should keep ticking over in the background. But when there is a problem, a reactive approach leads to more costs when you factor in the extended downtime and possibly the expense of getting a third party to come and fix the issue. Your MSP will be your technology partner who will proactively seek ways to prevent issues and keep your business moving forward.
Get in Touch
If you run a retail operation and have any questions about how managed retail IT services can provide cost, productivity and efficiency benefits, then get in touch with us using the form below. We're a Brisbane managed service provider with clients all across Australia, and we'd love to help your business make the most out of the digital transformation revolution. For the ultimate retail IT solutions customer experience, get in touch now.

Retail IT Case Study: Campos Coffee QLD​
Campos Coffee Qld roast all their own coffee in Eagle Farm and then wholesale it to cafes and restaurants across Queensland.  They also own a chain of cafes across Brisbane, employing over 55 staff. Not only is their coffee amazing, Campos Coffee is the perfect example of a customer that uses all of Smile IT's services!
Our great working relationship with the two business owners has given them contagious Smiles, and they've kindly referred us to a number of new clients to provide retail IT solutions.
We provide the following services to the organisation:
IT support, telecoms and consulting

We have assisted them in implementing and supporting their internal business systems including:

Accounting

Inventory

Office365

Reporting

Dashboarding.

Lilly & Lime​
Lilly & Lime Swimwear design and retail specialised swimwear that has been created for 'D-Cup and up'. The business has grown significantly over the years with offices in Australia and Bermuda. They service global customer requirements through their online e-commerce marketplace.
Lilly and Lime contracted Smile IT to provide the following retail IT solutions:
IT planning and advisory services to allow for technology-enabled expansion and digital transformation of the business;

Microsoft 365 implementation to cater for remote management and workers.