OUR
TEAM
At Smile IT we believe that people should love what they do, and the environment they do it in! We try create an enjoyable space that promotes cohesion and support among team members. This means our employees are goal-focused, energetic and value team membership.
We celebrate successes, learn from challenges and are always looking towards improving ourselves. This translates into a happy team and satisfied customers. Smiles all round!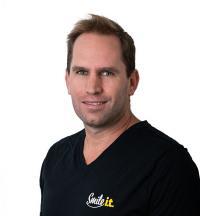 PETER
SENIOR PROJECT AND ACCOUNT MANAGER​
Peter has built Smile IT from the ground up. He understands how to align technology with business processes and systems. His impressive technical knowledge combined with a commitment to honesty and integrity are the perfect building blocks for a successful organisation.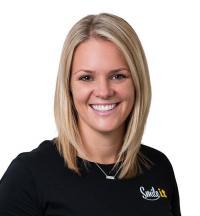 LAUREN
ADMINISTRATION MANAGER / CLIENT RELATIONS
Lauren's customer service and organisational skills keep our clients smiling! Her no-fuss approach to life keeps the business running smoothly as she takes care of our staff, clients and accounts.
GLEN
ICT STRATEGIC CONSULTANT
Glen has over 30 years of experience in the IT industry. With an entrepreneurial background in systems analysis and development, he has also worked as a director in a number of globally recognised consulting firms. He is passionate about effective IT-enabled change. Glen is a brilliant business consultant and a fantastic asset to our company.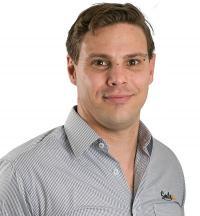 MATTHEW
SALES AND ACCOUNT MANAGER
Matt has been working with Smile IT for ten years as a Senior Engineer. He specialises in setting up and maintaining Microsoft environments for our clients. One of Matt's greatest strengths is his ability to communicate with technical and non-technical customers, allowing him to build meaningful and lasting relationships.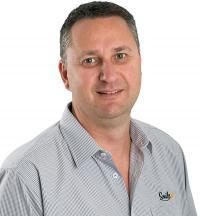 DAVID
TECHNICAL TEAM LEADER
David has a strong background in IT support and systems administration. His committed work ethic and personable manner mean he is an integral cog in our consulting machine.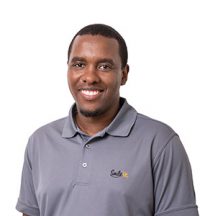 GRIER
IT SUPPORT DESK OFFICER
Grier brings a wealth of international experience to the Smile IT table, having worked in Europe, Africa and Australia. Boasting an immense set of qualifications, he backs up his theoretical knowledge with practical skills and a smile that just never goes away!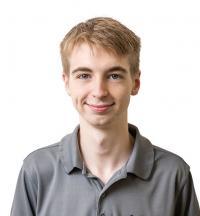 ROBERT
HELP DESK TECHNICIAN
Robert's customer service skills are perfectly complemented by his can-do attitude and his IT technical knowledge. Professional and dependable, he impresses us daily with his problem-solving abilities and his willingness to learn.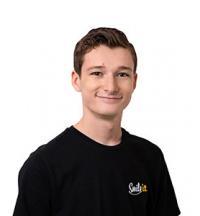 JUDE
CYBER SECURITY ENGINEER
Young gun Jude has worked himself up into the position of Cyber Security Department head, a role which he takes on with the required dedication. He has impeccable knowledge in cyber security, database management, enterprise technology and network security, and is indispensable to Smile IT.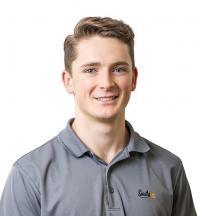 SHAUN
DATA ANALYST
Shaun puts the power into Power BI! An expert in business analytics, he's a reporting guru whose data-driven insights have proved pivotal in making better informed business decisions.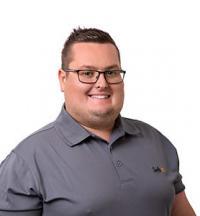 ZACK
IT SUPPORT DESK
A never-say-die attitude, a heart of gold and an incredible work ethic have held our network master Zack in good stead during his life. We're really lucky to have his customer service skills and technical knowledge being put to use for Smile IT.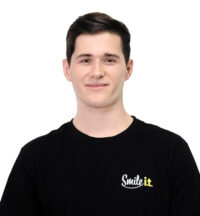 CAMERON
HELP DESK TECHNICIAN
Enthusiastic go-getter Cameron brings strong skills and exemplary customer service to his role as a Held Desk Tech. Currently studying Business and IT at QUT, his professional approach to problem-solving is commendable.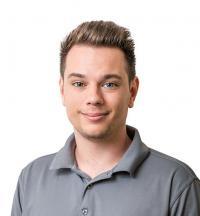 PETER 
HELP DESK TECHNICIAN
A wide variety of skills in different aspects of IT make Peter our go-to-guy for operations work. This multi-talented man also has a degree in film and media, so he provides value and insight to our visual marketing efforts.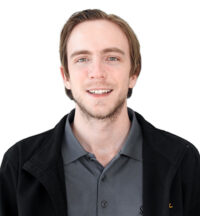 MICHAEL
HELP DESK TECHNICIAN
"Mister Organised" Michael brings a significant amount of IT knowledge and an unbeatable work ethic to his role at Smile IT. He excels in fast paced environments, and injects a distinct level of enthusiasm into our help desk here.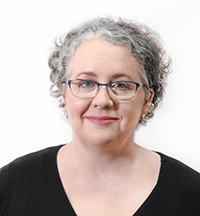 JUSTINE
OFFICE MANAGER
Justine supports the Smile IT team in their quest for service excellence. She has over 20 years' admin experience in the IT industry, a degree in psychology, and a great sense of humor. With a life-long passion for using technology to work smarter, she is obsessed with creating a brilliant customer experience.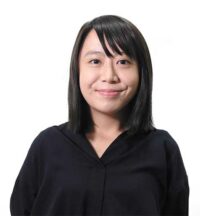 MANDY
SERVICE COORDINATOR
Mandy is an extremely competent admin professional who brings a competence and confidence to our service coordination. A motivated, organised self-starter, Mandy's enviable work ethic helps keep us on-schedule and on-point!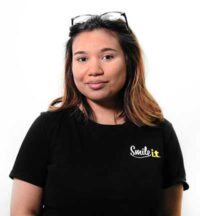 JANELLE
DIGITAL MARKETER
Digital marketing strategist Janelle brings her exceptional understanding of social media and SEO to the Smile IT team. Skilled in all things web and marketing, she's our go-to-person for navigating our digital outreach and getting the Smile brand out there!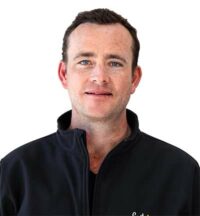 RYAN
SENIOR PROJECT AND ACCOUNT MANAGER
Ryan's wide ranging array of talents include a focused excellence on the Internet of Things domain. He's a vital cog in our commitment to innovation, particularly given his exceptional level of project execution.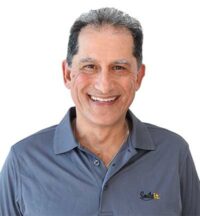 JORGE
BUSINESS ANALYST
Jorge brings deep experience in business intelligence, business analysis and software development.  His strong background in data, data management and analytics means he is comfortable with a wide range of business and technical aspects.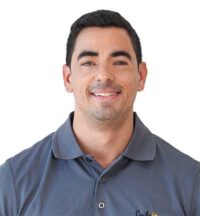 MATHEUS
NETWORK AND SYSTEMS ENGINEER
Uber-qualified telecoms specialist Matheus has enterprise level experience in video, data and voice communication systems. From Meraki devices to VMware and ITIL Foundations, his skill set is incredibly wide-ranging.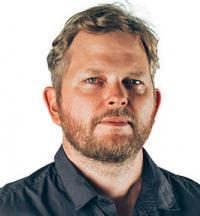 GAVIN
DIGITAL CONTENT CREATOR
Specialist copywriter Gavin takes care of all our blog posts, written marketing material and web content. With degrees in Journalism and Mass Communication plus many years experience, he's a gun wordsmith, savvy marketer and all-round top bloke.