IT CONSULTING​
Need to solve a business problem through the application of technology? Our Brisbane IT consulting team has designed, implemented and managed IT projects for a wide range of organisations in Brisbane and beyond. With technical backgrounds (Software Design and Development, ERP, IT infrastructure) complemented by significant management experience, they're equally at home in corporate environments or small and medium size enterprises (SME's). Our practical and pragmatic approach to problem solving combined with LEAN practices ensures quick, cost-effective delivery and more value for you.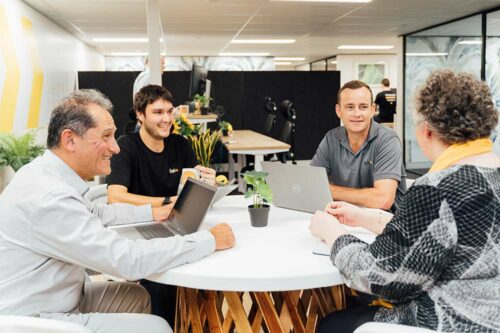 SMILE IT – BRISBANE IT CONSULTANTS
When you take Smile IT on as your Brisbane IT consultant, you enlist a committed IT support company with multiple years of managed service provider experience. We think of our clients as partners, that's how heavily invested in the success of your business we are.
It's our job to make sure your information technology ecosystem supports your overall goals in a cost-efficient and scalable manner. As your IT consultants, we'll guide you towards a cyber-secure and efficient business that makes the most of the technology available to them. 
Our IT consulting services include: 
CYBERSECURITY ASSESSMENT
Your business and client data is extremely valuable, and as a result is a target for hackers and cyber criminals. For your IT to fully support your business goals, your data needs to be protected. As a leading Brisbane managed services provider, our consultants will provide an independent cybersecurity audit of your company. We'll look at your network security, highlight any weak points, make recommendations to avoid a breach and setup a disaster recovery process for you.
HARDWARE AND SOFTWARE ANALYSIS
Can your current technology infrastructure help you achieve your business goals? Our IT consultants will check the health of your systems and ensure everything is how you need it. Seamless operations mean improved productivity and greater efficiency, and of course streamlined costs. We'll also analyse your software and suppliers, determining what is needed, what isn't and what can be renegotiated. 
CLOUD USE
Leveraging the cloud can save your business on overheads while increasing cybersecurity and remote work capabilities. We'll advise which areas of your operations could benefit from moving to the cloud while assessing your current cloud software usage to see if it's the right fit for your organisation.
BUSINESS INTELLIGENCE TOOLS
Our Brisbane consultants are experts in turning your business data into easily consumed information. This information can then be used in decision-making, helping formulate better solutions and provide a deeper understanding of business operations. BI (Business Intelligence) tools are extremely useful to organisations of all sizes when it comes to this.
BENEFITS OF IT CONSULTING
Consultants provide in-depth niche knowledge and experience to boost a company's competitiveness. They're an important source of expert knowledge. IT Consultancy is no different. Combining IT skills with relevant business knowledge, consultants advise on how to use technology to achieve organisational goals. They can guide and grow your business, no matter its size. Here are five reasons why.
1. IT Consultants Provide Expert Guidance
They've got a wealth of experience, all the right tech certifications, plus a host of contacts and tools that they've built up over time. They can implement the necessary steps efficiently, so you'll be on the road to positive results in no time at all. 
2. IT Consultants Improved Productivity
As a management team, saving time and money is important. Efficiency is key, and an IT Consultant will bring it to your organisation. They'll apply their expertise swiftly and effectively, so your business can improve productivity and start seeing an impressive ROI.
3. Get an External View of Your Business
An outside perspective will identify opportunities you might have missed internally. An external consultant isn't married to the routines and practices of your organisation that have become a habit within your company. They will bring positive disruption to the way you do things.
4. You Focus on Your Core Business
With an expert helping take your IT functionality to the next level, your team can focus on core business functions. Most of your employees won't be trained in IT, so adding IT-related roles to their workload will end up wasting their time and probably creating undue stress. Let your IT consultants take care of them instead. 
5. Reduce Downtime with IT Consulting
IT downtime is an expense all business owners want to avoid. Not only will it affect your bottom line, but it can cause serious reputational damage too. An IT Consultant will keep your information technology environment healthy and sustainable, minimising downtime and saving costs.
Smile IT is a Brisbane IT Consulting company who have become a leading provider of cybersecurity, as well as an expert in the field of remote communications. Give us a ring on 1300 766 720 if you have any questions!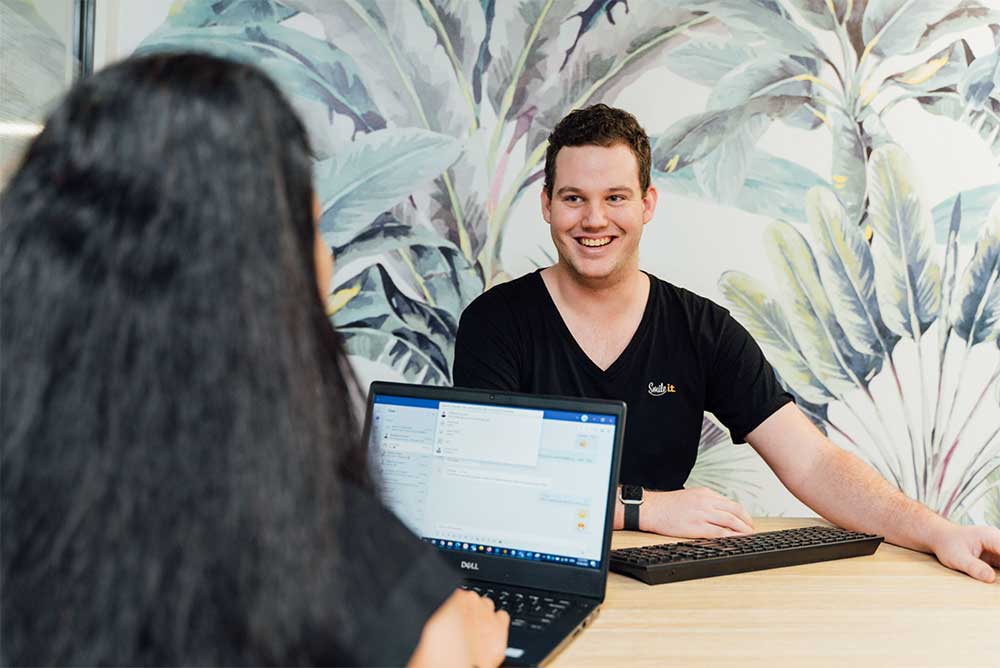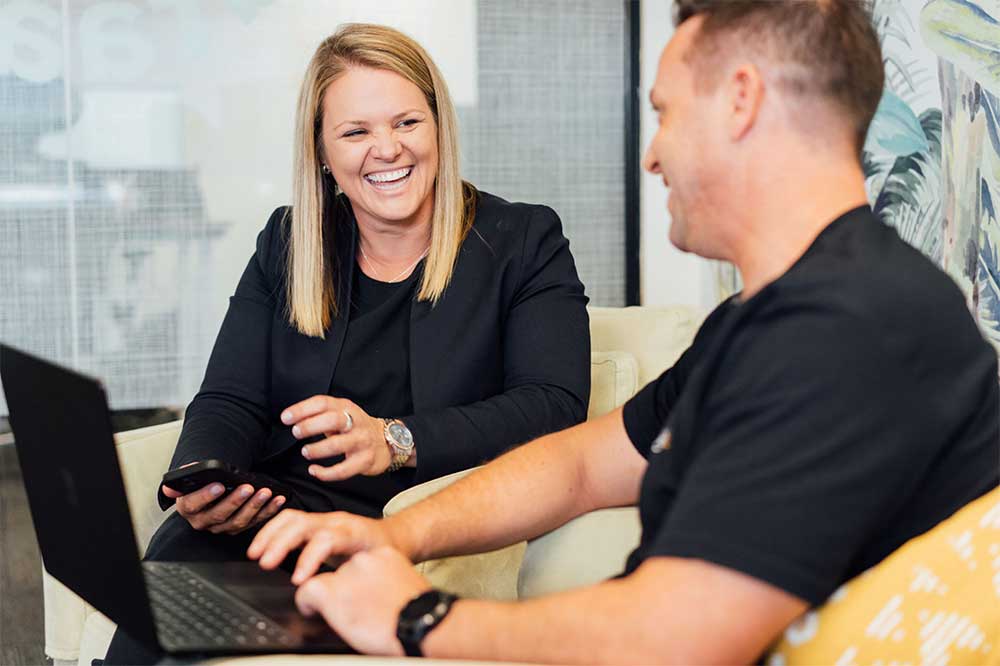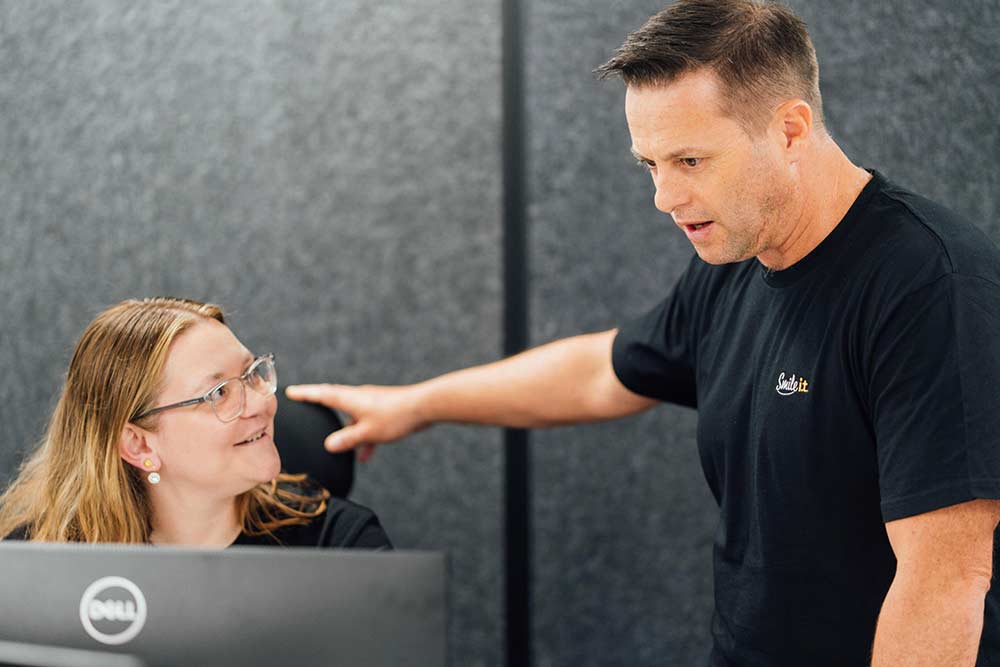 CONTACT AN IT CONSULTANT
We've got years of experience in IT Consulting and would love to help guide your business. If you want to ensure your IT ecosystem is supporting your business goals, why not fill in the form below? We'll get back to you ASAP!