OK, we get it. The National Broadband Network is a beast to get your head around. I was trying to explain to my Grandma how the NBN and its fibre connections work, and she thought I was talking about a new way of making tee-shirts. So for Grandma's sake, and yours, this blog is going to break down and explain the NBN for you.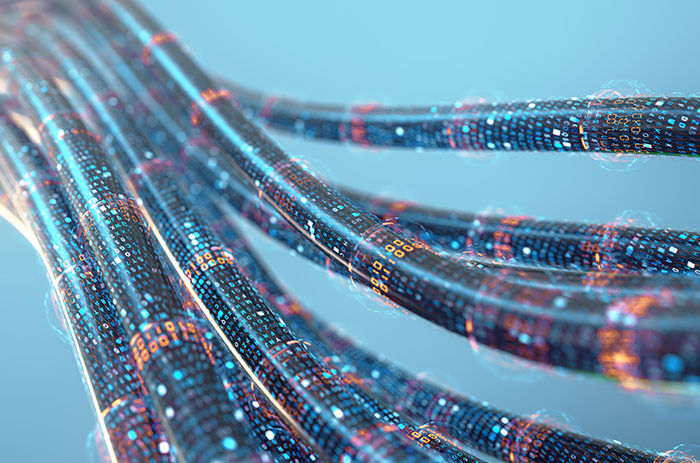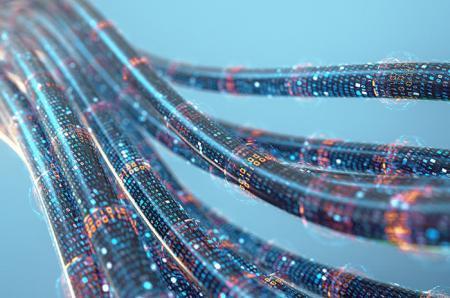 What is the NBN?
The National Broadband Network is a government funded project that basically aims to upgrade Australia's current telecommunication network. It's going to put high-speed broadband connections into our offices and homes, replacing the older copper network infrastructure.
The National Broadband Network is getting Australia ready for the next wave of digital advancements. Ensuring we're ready for whatever the future throws at us by "helping to create a national digital community where fast internet speeds are expected to be the norm." (nbnco.com.au)
When is the NBN coming?
Chances are you already have it in your office or home. It's been rolled out over the last few years, with completion slated for 2020. By that stage over 8-million homes and offices should be connected. You can use this checker to see if it's available at your home or business.
Who Benefits from the NBN?
Everybody will eventually have access to it. Once it's available in your area, you have 18 months to switch your current telecoms plan (broadband internet, landlines, monitored security alarms, fax machines and so on) over to the NBN. (Hot Tip: It's not hard. Smile IT will show you how).
Will my Home NBN Connection be Good Enough for Netflix?
Yes. Yes it will. Your weekend Glee marathons should not be affected at all. So long as you don't have too many appliances connected at the same time, and choose the appropriate download speed package.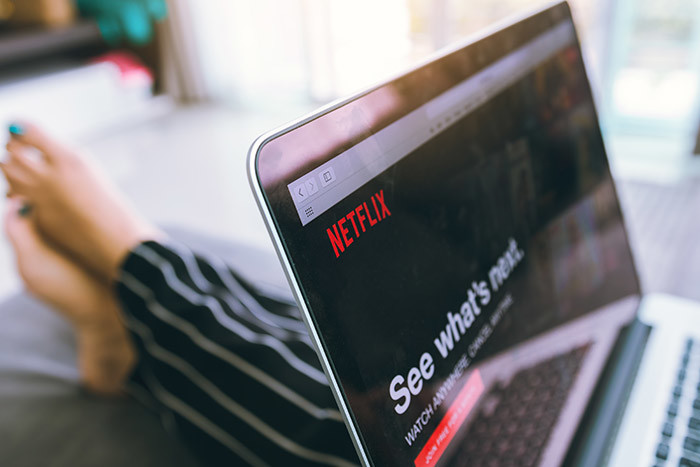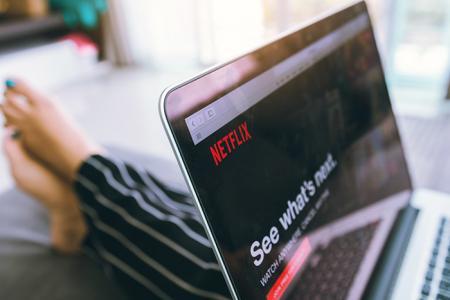 The Types of NBN Connections
There are seven different means of connecting to the NBN, with five of these being the fibre-optic connections known as 'The Five Fibres.' The other two are Fixed Wireless and Sky Muster Satellite, which will be primarily aimed towards regional and rural areas.
It's important to know that you will have no control over which of the seven ways the NBN is connected to your home or office. It depends on where you live as to what the best means of connection is.
Here's a description of each of the seven basic connections. We know the NBN can be confusing and daunting, so we've tried to keep these simple!
Fibre to the Premises
FTTP is considered the 'bees-knees' of connections. It's super-fast, with low latency and has plenty of room for expansion of uploads and downloads. How does it work? Well there's a multi-fibre ribbon cable running down your street from a fibre distribution hub, and one whole cable from the ribbon runs to your home. This fibre optic cable is like a multi-lane freeway from your home to the internet… and there's never a rush hour.
Fibre to the Node
FTTN is essentially a more cost-effective version of FTTP, designed for fast roll out in dense suburban areas. Basically a fibre node in the form of a street cabinet will be placed at the end or intersection of a street. This node will then service the existing copper cable network, which will supply glorious gigs of data to your home. Its Fibre to the Node, copper cable from the node to your home.
Fibre'd out yet? Stay with us!
Fibre to the Building
Apartment dwellers, rejoice. Your convenient city location and minimal lifestyle (making massive assumptions here, I know) can now be complemented by really fast internet speeds thanks to FTTB. Here the fibre optic cable is connected to an apartment block or multi-office building's communication room. The existing cable network technology is then used to pump the internet to the individual apartments. And then… Netflix. Chill. No buffering.
Fibre to the Curb
FTTC is also known as Fibre to the Driveway, and it hits a sweet spot in terms of balancing out fast internet speeds with difficulty of installation. The fibre network is basically run as close to your driveway as possible, and then it connects into the copper cable network to deliver the goods to your home. It's better than FTTN because only a few metres of the setup use copper cables, as opposed to a few hundred metres.
Hybrid Fibre Coaxial
HFC is used where there is an existing Foxtel or other pay TV cable already running to your property. This cable then meets with the fibre node on your street to bring in the internet. HFC is the oldest of the fibre connections, and it's about as much fun as trying to say 'Hybrid Fibre Coaxial' ten times really fast. Download speeds can be OK, but uploads are notoriously bad. Luckily your chances of ending up on it are fairly slim.
Fixed Wireless
Fixed Wireless will bring high-speed internet to rural areas, where premises are too far apart to make fixed-line internet viable.
It uses the same signals by which your phone is connected to the internet. 4G radio signals will be transmitted from a tower, and an antenna on the roof of your business or home will allow you to connect to them.
Sky Muster Satellite
Even the hardest to reach and most remote locations in Australia will still be able to benefit from the National Broadband Network.
This is thanks to satellite connections offered via two Sky Muster satellites, put into space and locked into orbit by the NBN Co.
Although satellite will be the slowest of the NBN internet speeds on offer, this technology is some of the most advanced in the world. It's going to bring fast internet into 400,000 homes that wouldn't have had access to it beforehand.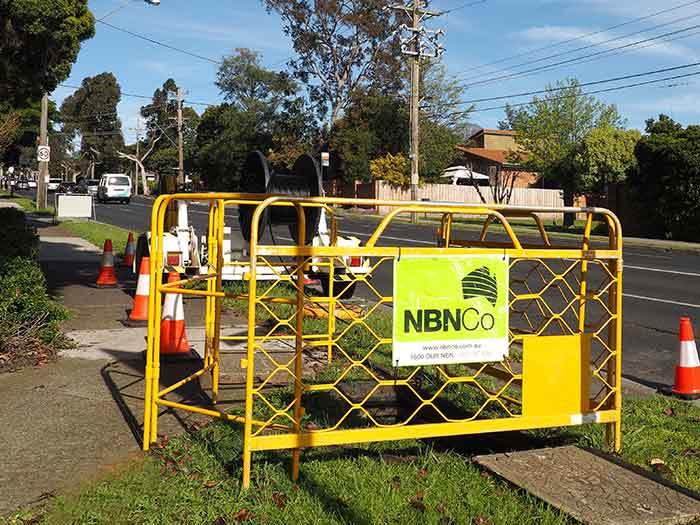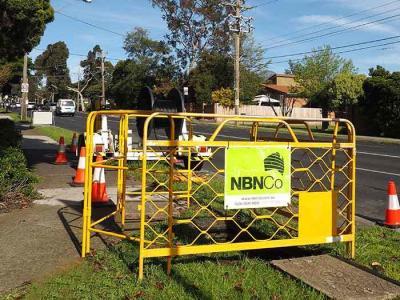 The Cost of NBN
How it works is NBN Co, who have installed the NBN network, are the network provider and wholesalers of the product. They sell network access to Internet Service Providers, who then sell plans to businesses and homes such as yourself.
The cost will largely depend on the plan that you choose by your service provider.
Smile IT Offers NBN
The good news is that Smile IT is able to help you out with getting connected to the NBN. Get in touch with our team, and we'll find out if the NBN is available in your area. If it is, we can provide you a quote, and you could be connected within a couple of hours!
If the NBN isn't yet available in your area, we'll register for updates and let you know as soon as it is.
Smile IT is a Managed Services Provider based in Brisbane. We're specialists in business telecoms, cloud migrations, Microsoft Office365 and making sure our clients are always smiling.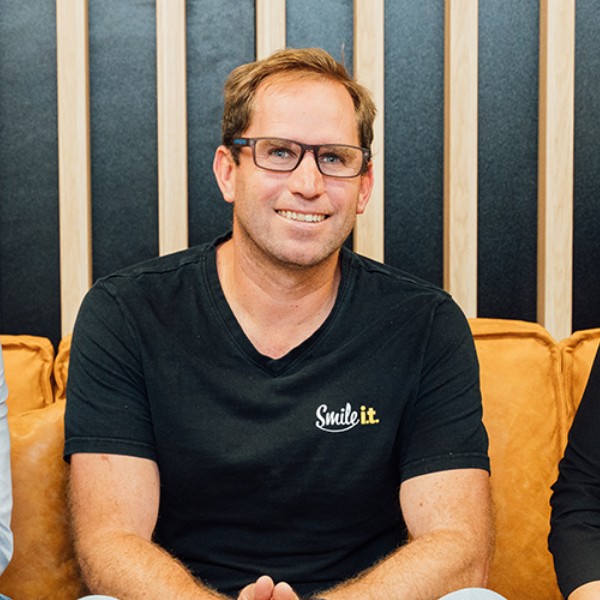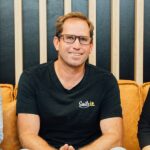 When he's not writing tech articles or turning IT startups into established and consistent managed service providers, Peter Drummond can be found kitesurfing on the Gold Coast or hanging out with his family!