We're just going to come out and say it – managed IT services have huge benefits for schools, lessening the stress on the administration department and bringing peace of mind to management.
We know it's a big claim, so today we want to dive into how an MSP like Smile IT can support the smooth and efficient running of your school.
A school, or any educational institution is a massive ecosystem of finely tuned systems and processes. There's staff, students, parents and other stakeholders to manage. Collaboration occurs on a massive scale, and communications have to be clear and reliable.
Schools need the technology infrastructure to support this, and that infrastructure needs to be managed correctly. A broken link in the chain can lead to institution-wide disruptions and headaches for everyone involved. Having the right managed service provider on your side will minimise the chances of this happening.
Five Benefits of Managed IT Support for Schools
1. MSP's save busy staff members' valuable time
Teachers are busy. They don't have time to try and troubleshoot tech issues that fall outside their skillset. It's disruptive to their day and probably to a classroom full of kids too.
Having a third party take care of these tech issues frees up time and reduces frustrations. A school managed IT service provider will troubleshoot day-to-day issues, leaving teachers to do what they do best – teach. Getting help with IT issues is as easy as placing a ticket or making a phone call.
MSP staff will know your technology and software stack inside out and will be able to solve issues much faster than school staff will be able to.
2. Keeping your school IT infrastructure secure
Cybersecurity is a massive issue affecting businesses across the world, and schools aren't exempt. They also have masses of private data that needs safeguarding, from home addresses to grades, health records and disciplinary history. That kind of information is very appealing to malicious actors in the online space.
Students and teachers often take laptops home that are connected to the school network, meaning there are many vulnerable access points that hackers can exploit. There is large potential for human error too, given the number of people using a school network. All it takes is one phishing link to be opened and the entire network can be compromised.
Your managed IT solutions provider will also be cybersecurity experts, able to implement the latest defences to keep your institution safe online. They will also be consistently updating and improving their cyber security too, to keep ahead of the latest threats.
24/7 monitoring of your IT infrastructure help them identify security issues before they become a problem. If they do develop into a problem, they will have a backup and restoration program in place to get you up and running in no time at all.
3. Helping manage your physical technology
IT equipment advances at a rapid pace. As it evolves, you want your school to keep up and ensure the technology is working to your advantage. It's not just desktops and laptops, it's the network of routers, printers, copiers, smartboards and so on.
Your IT provider will help determine whether your school is using the appropriate equipment and provide guidance if you're not. They'll also ensure a streamlined network architecture covering every physical device across the school. Not only will it be efficient, thanks to the 24/7 monitoring by your MSP it'll be reliable too.
4. Deploying to the cloud
For schools and educational institutions the cloud is an attractive option for hosting their IT operations. The collaboration and communication tools offered by programs like Microsoft 365 are hard to ignore, given the flexibility and accessibility they offer parents and teachers. It's also a cost-effective option.
Deploying to the cloud is a big step though, requiring a lot of planning and organising. This is where your managed IT provider steps in. They'll help set up your cloud systems, migrate all your data and provide ongoing support.
5. Saving on IT costs
An MSP provides everything that an on-site IT department would provide, at a much lower cost. You're not employing full-time team members to take care of your IT. Instead, you're paying an expert third party a fixed cost monthly fee to do exactly that.
There's no monthly bill shock, and you can easily scale up and down the provided service. Because they have a full suite of IT professionals working for them, they can often cater to a wider range of problems than a small on-site IT department would. There's nothing, technology wise, standing in the way of your school growing.
Brisbane Schools Managed IT Services
Brisbane Managed Service Provider Smile IT is committed to their customers success, offering managed IT to schools across Queensland and nationwide.
We'd love to answer your questions about how we can improve the IT support system for your school. We strongly believe a more secure and better managed IT infrastructure will bring multiple benefits to your staff and pupils. Please get in touch so we can chat about achieving that for you!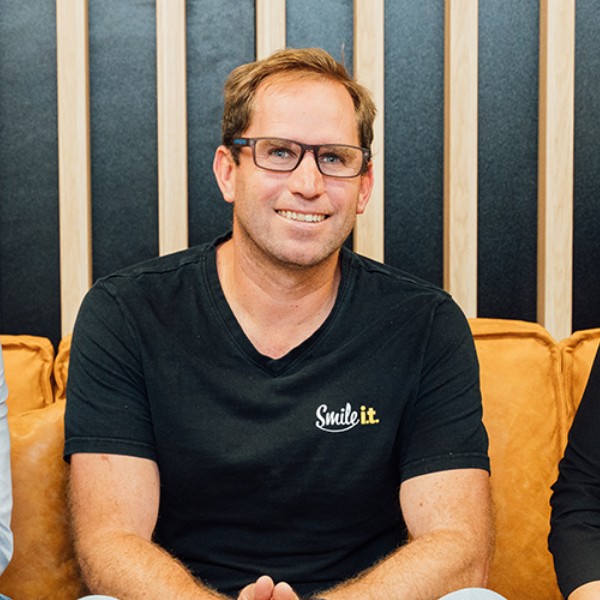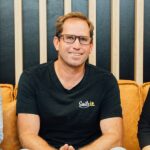 When he's not writing tech articles or turning IT startups into established and consistent managed service providers, Peter Drummond can be found kitesurfing on the Gold Coast or hanging out with his family!