Cybercrime taking over the nation may sound a bit Hollywood-ish, but the truth is this isn't a sci-fi movie or Hugh Jackman thriller. This is real life, and cyber security in Australia needs to be taken seriously.
Some Aussie Cybercrime Stats…
According to the latest report from the Australian Cyber Security Centre, cybercrime was up 13% in 2021 to over 67,500 reports. That's one attack every eight minutes. Other scary information the ACSC report tells us are:
– There was a 15% increase in Ransomware reports, indicating the willingness of criminals to try and extort people in vulnerable situations. These threats were often related to businesses or individuals with sensitive data that would damage reputations.
– Business Email Compromise (BEC) isa significant threat, with the average loss per event standing at $50,600.
– Critical infrastructure (e.g. health care and energy sectors) are particularly at risk, with a quarter of reports coming from this sector.
– Reported losses from cybercrime across Australia were more than $33-billion.
If you're a business in Australia, there's a 30% chance you'll endure a data breach. The average cost of a data breach? $3.35 million.
That's some pretty serious collateral damage to your bottom line, never mind the leaking of sensitive data and the reputation damage control required.
The Benefits of Using Cybersecurity Professionals
The pervasiveness and the drastic outcomes of cyber security threats completely justify the need to have a professional cyber security consultant on your side. They'll bring a broad range of knowledge and expertise to your business, helping shore up your defences against malicious actors in the cyber world.
Aside from your own peace-of-mind in knowing that you're doing everything you can to stay secure, some of the benefits your business will experience include:
Cyber Security Audit
Your consultant can do a full cyber security audit of your systems, processes and staff to see where you're most vulnerable. Their experience in the space will allow them to pick up where hackers can exploit your business and advise on measures you can put into place to thwart this.  
Business Continuity
We all know how important it is as a business to avoid downtime. Downtime costs money, it frustrates clients, and it affects your reputation. A cyber security consultant will be able to have a continuity plan in place that will minimise downtime. They will have your vital client data backed up in multiple locations and ready to be restored as required. Same with your systems and processes. With the right strategy in place, the disruption cybercrime can cause to the running of your business
Education
At 41% of all incidents, human error is a major factor in data breaches. Having a team that's educated and aware of the threat cybercrime poses is essential. Robust training in cyber security will help your team change their perceptions and adjust their online habits to become more secure. Your consultant will be able to advise and implement training to get your team up to speed.
Staying Compliant
A portion of the expenses a cyber incident incurs come from fines from regulatory bodies because client data hasn't been sufficiently protected. All businesses have obligations they have to meet when it comes to staying secure online. These are ongoing and evolving obligations, and it's difficult to stay on top of them as well as run and grow your business. Having a cyber security expert do the heavy lifting with keeping your business compliant frees up your time and provides peace-of-mind.
Consistent Monitoring for Cyber Breaches
Many managed IT service companies provide cybersecurity consulting. If they do, you can expect 24-hour monitoring and protection of your business from cybercrime. They will often pick up on issues before they become a problem, nipping in the bud potential disasters. Additionally, they stay updated on the latest threats out there, ensuring they have the defences in place to maintain a high level of security.
Get in Touch with the Brisbane Cyber Security Consultants
If your concerned in any way about the cyber defences of your business, the time to act is now. you don't want to be a statistic, and you definitely don't want to wear the massive cost of a data breach. Staying on top of your cyber security doesn't have to be hard. In fact, it's as easy as picking up the phone and talking to one of the cybersecurity consultants at Smile IT.
We're here to partner with you and ensure the security of your business for the long term. From our initial audit through to the ongoing monitoring of your IT infrastructure, our expert and knowledgeable team will keep your business safe and keep your costs down.
Get in touch today.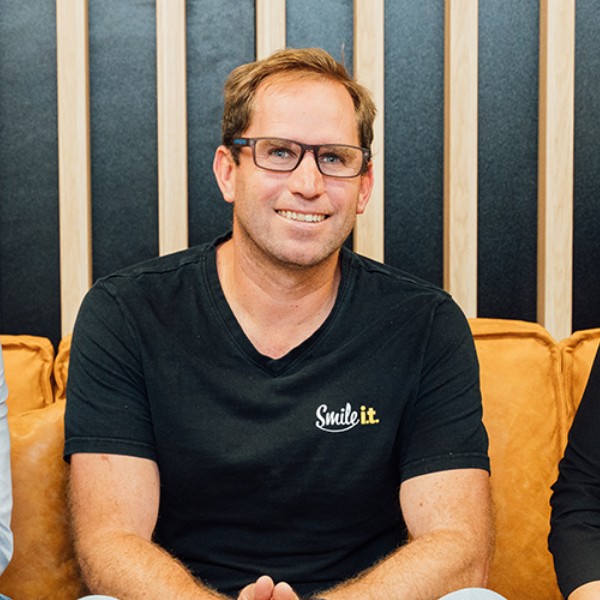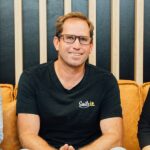 When he's not writing tech articles or turning IT startups into established and consistent managed service providers, Peter Drummond can be found kitesurfing on the Gold Coast or hanging out with his family!