You may have noticed there have been a couple of well-publicised security breaches recently at large corporations. First, the world's largest password manager, LastPass, got hacked. Then, more locally, Australia's second largest telecom provider Optus had a data breach, affecting the personal data of millions of people.
There's a sense of deflation amongst businesses around the world when such prominent organisations get hacked. It shows no one is safe from cyber criminals – they're out there and they're targeting everyone. I mean, what chance have the rest of us got if the biggest password manager on the planet gets hacked?
Well, there's a lot you can do to improve your chances and protect your data. One of the things we've experienced as a managed IT services provider since these recent well-known hacks is an uptick in the requests for ISMS solutions. In fact, we've been positively swamped.
So today we're going to talk about what an ISMS is and how Smile IT has developed a compliance platform that will help tighten up your information security.
What is an ISMS?
ISMS stands for Information Security Management System. It's a framework designed to protect your organisation's information, a robust set of procedures and systems keeping it safe from hackers, cyberattacks and theft.
Implementing an ISMS begins with a risk assessment, which is used to develop a set of security controls that are applied to the processes and operations of your business. These controls help prevent sensitive or confidential data from being compromised and made public.
ISMS and ISO27001
ISO27001 is the internationally recognised standard that sets the specifications and requirements for an ISMS. It's a certification companies can achieve that indicates to a global audience they're fully aligned with the best practice in securing their information.
To achieve this certification you're going to have to have an ISMS implemented in your business that meets the standards of ISO27001. The two go hand-in-hand.
Smile IT are an ISO27001-certified Brisbane managed service provider. It's a rigorous process achieving this certification, requiring a complete commitment to protecting your sensitive data. It's an ongoing process too, with surveillance audits conducted every year for the first three years after certification. In fact, we passed our first audit last week.
While successfully implementing an ISMS and even going so far as to achieve ISO27001 certification may seem like an intensive process, it brings efficient and effective risk management to your business that has multiple benefits:
Secure Your Information
With the right system in place all your company's data, from cloud-stored to hard copies, enjoys a higher level of protection. Threats towards your information security can be identified and addressed, reducing exposure to risk and allowing for the safer movement of information within your organisation.
Reduced Security Costs
With a solid ISMS successfully implemented, you have a greater understanding of your organisations strengths and weaknesses when it comes to cyber security. You know what's required, so you won't indiscriminately spend on defensive techniques or technologies that may not work or are superfluous. Plus, you're drastically reducing the chances of any kind of cyber-incident, which would have massive and exponential costs.
Improve your Reputation
As a provider of Managed IT Services, Smile IT knows that its particularly important our clients feel their data is safe with us. Having an ISMS in place and having ISO27001 certification gives them the assurance we're committed to data protection. This care of our own digital assets as well as theirs helps create a positive reputation, distinguishing us from out competitors. It's a benefit all businesses in any sector can enjoy if they follow the same path.
Improve Company Culture
An ISMS makes data protection the responsibility of everybody in your team. A holistic approach to security training and building awareness means data protection eventually becomes an intrinsic part of your company culture. Staff understand what's expected of them individually and as a team, creating a unity in purpose and accountability.
Remain Compliant
As an organisation, there's a web of legality related to data protection that requires ongoing navigation in order to remain compliant. An ISMS helps you remain legally compliant, as well as being compliant to the regulations of any certification you wish to achieve, such as ISO27001.
Streamlining Your ISMS with Smile IT
Smile IT have been through the lengthy process of achieving ISO27001 certification, so we know what's required when it comes to implementing an ISMS. During the process, we got our Brisbane software developers to build a GRC (Governance, Risk and Compliance) platform. The idea of this was to create a framework that streamlined activities and processes that related to getting ISO27001 certified. We called it Odzi, and it looks like this: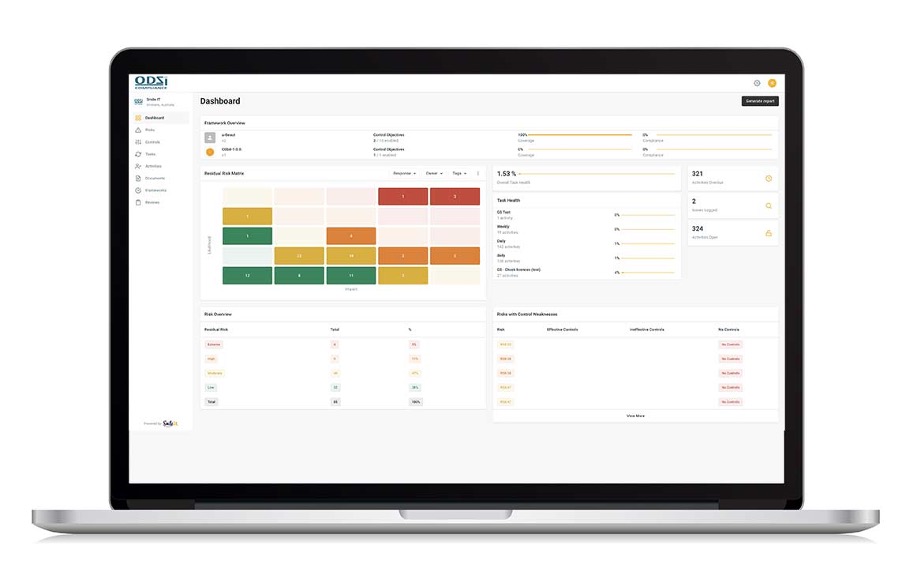 This is simple, flexible software that allows you to adhere to well-known frameworks such as NIST, COBIT or ISO27001, or create your own sets of processes and controls to help you with implementing an ISMS.
We'd love to explain the Odzi platform further, so please get in touch with one of our team members. We can answer your questions about ISMS and cyber security, and see how we can help you protect your company and client data in an increasingly hostile cyber space.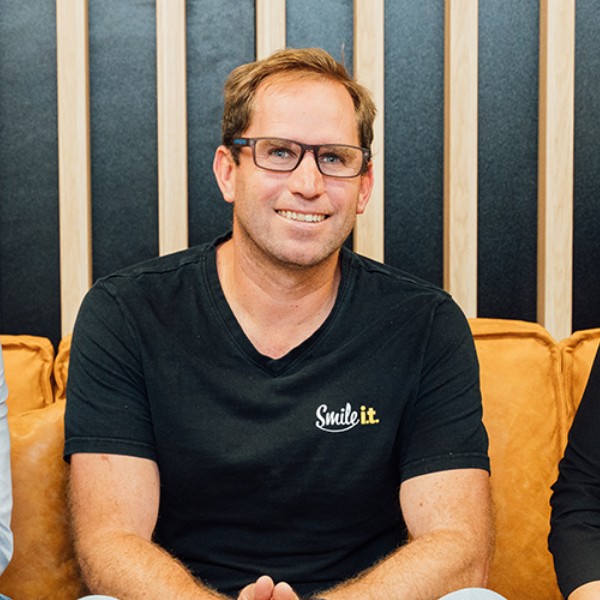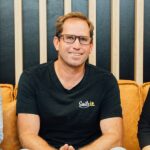 When he's not writing tech articles or turning IT startups into established and consistent managed service providers, Peter Drummond can be found kitesurfing on the Gold Coast or hanging out with his family!