Its not uncommon for a business to move office. In fact, on average it happens every 8-10 years. It's a chance to expand, upgrade and start a fresh chapter of progress, so don't put off the move because of the work involved. It's worth the effort!
Shifting your IT infrastructure is a huge part of moving office, and it can be pretty daunting. A good Managed Service Provider will help take the overwhelm out of this.
Similar to when you move house, there's a lot of accumulated 'stuff' that needs taking care of. And while that's been done, you want to maintain your business's online presence, telephone system and ability to take and process orders.
The key to achieving this is partnering with a good managed IT service provider. They'll help you hit the ground running at your new office space, while enjoying peace of mind knowing that your technology is in good hands. Let's look at some of the ways in which an MSP can ease the stress of relocating your office.
Assessing the New Space
Before you sign on the dotted line for a new space, have your MSP inspect it and assess the existing network infrastructure and connectivity. They'll be able to determine if there are any issues with the network setup, such as the cabling and the outlets, and what can be done about them.
If the space is satisfactory, move onto brainstorming the optimum tech layout within the office. Planning in this way will result in a streamlined, user-friendly office!
Budgeting
Sit down with your IT services provider before your move for a chat about the new space. Tell them about your aspirations, what your expected budget is and what timeline you're operating to. They'll be able to map out a network for you and tell you how much the equipment you need is going to cost. This gives you solid guidelines to work within for the move.
Evaluating and Upgrading Your Technology
An office move is an opportunity to upgrade your technology, and you'll need the advice of your MSP to do this correctly. They will evaluate your existing technology and decide what to dump and what needs upgrading.
Look at it as a way of future-proofing your company. If your telecom system is feeling a bit dated, this is the perfect time to start fresh with a new one. Or maybe it's time to move on from the in-house servers and into the cloud. Make the step into the new office a step into a brighter and more capable future for your business!
Keeping Equipment Safe
Your IT provider can take an inventory of all current equipment that needs to be moved, as well as any new equipment being purchased. Everything needs to be shut down, dismantled and labelled correctly for easier setup in the new office. Safe and secure packaging will prevent any breakages during transportation, and there needs to be a contingency plan in place in case of anything going awry.
Keeping Data Safe
Moving office is a vulnerable time in terms of data security, and you don't want any of your business or client data to be compromised by any kind of data leak or attack. Issues may also arise because staff members are preoccupied with the move and lose focus of their cybersecurity habits.
Whether intentional or unintentional, any kind of breach can be prevented by your managed service provider. They will put together a rock-solid plan for protecting your data while you make the move to the new location. Additionally, they ensure all data, procedures and processes are safely backed up, just in case.
Setting Up
There's a lot that goes into getting the technology set up in a new location. All physical equipment has to be installed in the right place, all cabling has to be checked and the new phone system needs to be tested. Network connections, server capabilities and the intranet all need to be assessed and optimised. Then all data needs to be migrated and user accounts set up or accessed.
Sounds stressful, right? That's why a lot of businesses outsource it to IT experts!
Support
As you and your team settle into the new space there's going to be a lot of troubleshooting with the technology that will require a bit of extra support. This is especially true if you've got new software or equipment that staff are getting used to. Your managed IT services provider will be on hand to provide the extra guidance and support as the new technology is navigated.
Security
In addition to cybersecurity, the physical security of your office space is important. Access control and CCTV cameras will give you the assurance that your equipment, your stock your team are safe at all times. Peace of mind is an important way to reduce stress in business!
Choose an ISO 27001 Certified IT Company
If you'd like to go into your office move completely confident you have the right MSP on board to help, look for an ISO 27001 certified business. This is the international standard for information security and is a rigorous certification to attain. If the IT service prover you're using has 27001 certification, you can be assured they follow the worldwide best practice in information security. It's a very high level of quality assurance.
Brisbane IT Experts Will Help You Move Office!
At Smile IT we've helped many of our clients successfully relocate to a new office space. As we've grown, we've also moved office ourselves a few times! We know how to go about the process in an efficient and effective manner. If you want to truly get off to a good start in your new location, let us take care of the technology transfer. We're also ISO 27001 certified, so you can be assured of a massive commitment to quality.
If you have any questions, please get in touch with our smiling team. They're here to help, so give them a ring on 1300 766 720.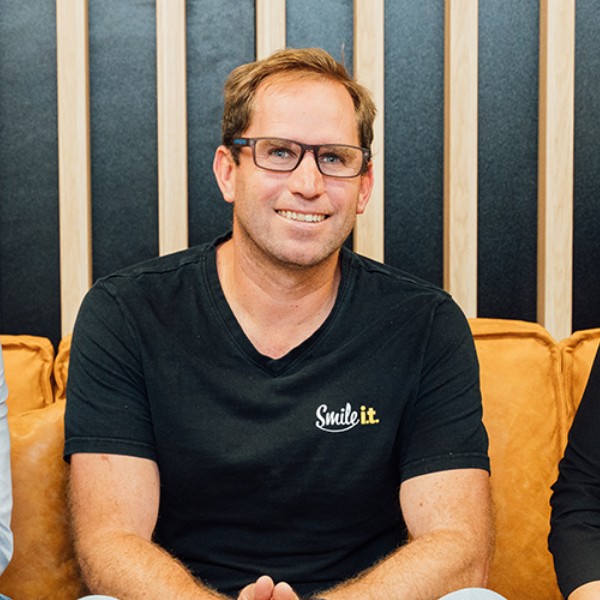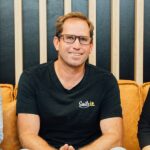 When he's not writing tech articles or turning IT startups into established and consistent managed service providers, Peter Drummond can be found kitesurfing on the Gold Coast or hanging out with his family!