Cybercrime exists and is becoming more of a dangerous reality to businesses across the world. Why? Because it's profitable. Malicious actors are making money out of businesses and organisations, and as long as they can keep doing that cybercrime isn't going anywhere.
Most criminals are external to a business, lurking on the periphery and slipping through the gaps in cyber security with a phishing email or an SQL injection. But the even bigger threat lies internally, with players inside an organisation who somehow compromise data or sensitive information.
Insider threats are more difficult to predict or detect and usually have far more dire consequences. In fact, research from the Ponemon Institute suggests "the average cost of insider-originated incidents is almost twice that of the average breach".
What are Insider Threats?
An insider threat comes from individuals within an organisation. This includes all current and past employees, partners, board members, contractors and so on. Basically, anyone who has access to the networks and who could potentially misuse this access to jeopardise the cyber security of the business.
The Australian Cyber Security Centre describes an insider threat as being "employees, former employees, contractors or business associates who have legitimate access to your systems and data, but use that access to destroy data, steal data, or sabotage your systems".
An insider threat can be either malicious or negligent. Malicious insiders are employees or contractors who use their network access to work against a business. They may be misusing confidential information to generate additional income for themselves through fraudulent activities. They could be disgruntled employees who want to sabotage the business they work for or used to work for and damage their brand.
Negligent insider threats damage a business without intending to. This often happens inadvertently, and the employee doesn't realise they have made a mistake until it's too late. It occurs when IT security best practice isn't observed, or when shortcuts are taken around the standard operating procedures.
Whatever the cause behind the insider threat, the outcomes can be devastating. It includes data loss, huge financial losses, loss of intellectual property, long periods of business downtime, and compliance violations that can lead to hefty fines.
All in all, it's a situation that's best prevented rather than endured!
How to Mitigate Insider Threats
Office Culture:
Insider threats are all about your people, so focusing on your office culture and the overall contentment of your staff is a big step towards a more secure business. If a staff member is content in their role and feels challenged, valued and appreciated, there's a slim chance of them doing anything to jeopardise your organisation. So, take an active approach to the welfare of your staff.
Training and Education:
Security training awareness is also crucial. Cyber security needs to be so prevalent in your organisation that it becomes second nature to your team, a routine they engage with every day. Regular training in the latest methods, plus updating how to deal with new threats, is essential in staying a step ahead of the opportunist cyber criminals.  
Control Removable Storage:
Portable hard drives and USB sticks are an easy way to steal data. Restrict who is allowed to connect removable media devices to office computer hardware and restrict what devices can be connected.
Access Control:
If much of your business data is sensitive, restrict staff to using only what they need in their role. You can also log and monitor information transactions and perform regular audits to confirm nothing is awry. Each staff member should have their own unique and traceable logon, which should be deactivated when they finish working with your business.
Email Control:
Email is often a guilty culprit when it comes to insider threats harming a business. Blocking personal webmail at work is a good idea, as is putting a system in place that blocks and logs outgoing emails with sensitive keywords in them.
Keep Backups:
There's great peace of mind in knowing that all your systems, processes and data are backed up in the event of a cyber incident. As well as maintaining compliance, this can reduce downtime and help prevent damage to your reputation. Ensuring only trusted staff have access to the backups is also essential.
Remote Monitoring:
24/7 monitoring of your organisations network can help pick up on any irregular activity before it blooms into a full scale incident. A good managed service provider will be able to supply this continual detection service, keeping you safe from current and emerging threats.
Stay Secure with Managed IT Services
Managing your cybersecurity and staying on top of internal threats is a big task. Especially when management has so much else on their plate. One way of relieving the burden is to outsource your IT care to a managed service provider. An MSP will significantly reduce your cybercrime by taking over the management of your cybersecurity.
They provide 24/7 monitoring of your network, they train your staff in the latest cybersecurity threats and they'll ensure your organisation has rock solid data backups. They become engaged with your organisation and its success, becoming an off-site part of your team.
Want to know more? Just ask Smile IT. We're a Brisbane based managed IT services provider who are also cyber security experts. We're ISO 27001 certified too, so you know we're going to go the extra mile when it comes to information security. One of our team would love to about minimising the risk of internal and external threats to your business, so give us a ring on 1300 766 720!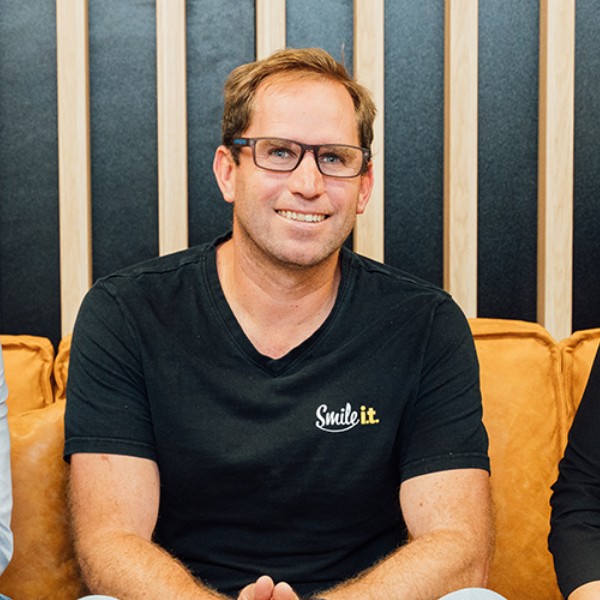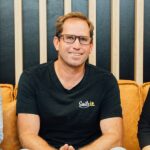 When he's not writing tech articles or turning IT startups into established and consistent managed service providers, Peter Drummond can be found kitesurfing on the Gold Coast or hanging out with his family!