ThreatLocker has been making huge waves in the cybersecurity world for its no-nonsense approach to keeping businesses safe. They have connected with thousands of managed service providers globally as they continue to build up a formidable portfolio of endpoint security tools. Put simply, they're a world leader in cyber defence strategies! 
Today we're thrilled to announce our own partnership with ThreatLocker, making their cybersecurity ecosystem available to our clients in Brisbane and around Queensland and Australia. As a trusted IT service provider, Smile IT is committed to staying at the forefront of cybersecurity measures, and our partnership with ThreatLocker solidifies our dedication to protecting your business. 
We want to talk about what ThreatLocker offers and how its features set it apart from other cybersecurity solutions out there. It's zero-trust, robust protection makes it the perfect addition to our 'Max' managed service plan. Here's why.  
What is Threatlocker? 
All that's needed is a single data breach and your business can be in serious trouble. ThreatLocker aims to provide an all-encompassing solution to tackling that. It becomes your computer network gatekeeper, ensuring only trusted files and programs are allowed to enter and make changes. Think of it as a security guard, keeping the doors into your network open to authorised people and closed to any potential intruders!  
How exactly does ThreatLocker do this?  With some standout functionalities that place it in a class of its own! Two that really set them apart for us are Ringfencing and Application Allowlisting, which we're going to take a look at now. 
Ringfencing: Controlling Access and Behaviour 
ThreatLocker's Ringfencing feature gives you complete control over the applications your company runs, helping better protect your endpoints. By controlling what software can do and how applications interact with each other, Ringfencing reduces the likelihoods of successful exploits.  
How does it work? In a normal situation, any applications permitted on an endpoint or server will be able to access all the data that a user can access. In a threat situation, the attacker can use the application to steal data. Ringfencing removes the ability of applications to access data or files they don't need to access. The level of protection can be easily changed to suit your organisational environment, with 'out-of-the-box Ringfencing also providing a powerful level of protection.  
Application Allowlisting 
A traditional approach towards managing application security would solely rely on blacklisting known malicious programs, and letting all other programs run. ThreatLocker's Application Allowlisting takes a more proactive stance by allowing only trusted applications to run on your network.  
Everything you need is enabled, and anything else is blocked, giving you total endpoint control over software, scripts and executables. Untrusted software, which will obviously include ransomware and malware, is denied by default. You won't get any rogue applications running on your network either.  
This may sound a bit restrictive… what if you need to use a particular piece of software but Application Allowlisting prevents it from running? The good news is, after your computer is secured you can still get new software approved. All it takes is a request to your IT administrator like Smile IT, and it'll be approved in 60 seconds.   
The Benefits of a Smile IT and ThreatLocker Partnership 
As a leading Brisbane Managed Service Provider, Smile IT already offers a powerful array of IT functionality and cybersecurity to our clients. With our ThreatLocker partnership, we can now take that to the next level thanks to their state-of-the-art cyber protection. Ultimately, clients on our 'Max' managed service plan are the benefactors. 
So when we provide you the 'Shield Max' plan additions like this aren't expensive upgrades- you get them included in your plan at no extra cost! 
ThreatLocker's Ringfencing, Application Whitelisting and other powerful features such as Storage Control and Elevation Control will help fortify your cyber defences, protecting your business from malware, remote access attacks and data theft.  
We can offer you granular control over user access, prevent unauthorized software installations, and minimize the risk of breaches and compromise. Our partnership ensures that your business stays ahead of the curve, adapting to the evolving threat landscape while maintaining productivity and operational efficiency. 
Get in Touch with the Brisbane Cybersecurity Experts Today 
If you want to learn how to take a zero-trust approach to fortifying your cyber defences, we'd love to have a chat. We have a team of Brisbane cybersecurity experts who can explain the benefits of ThreatLocker and how your business can start enjoying them! Get in touch today and we'll answer all your questions about Smile IT, ThreatLocker and protecting your organisation.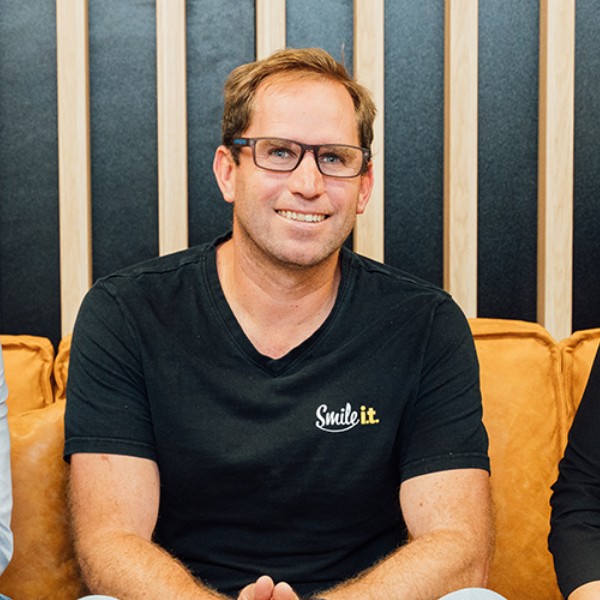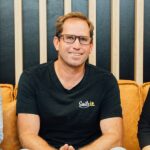 When he's not writing tech articles or turning IT startups into established and consistent managed service providers, Peter Drummond can be found kitesurfing on the Gold Coast or hanging out with his family!