Being a real estate agent is a pressure-filled job. You have to convince people that you're the right person to sell what is probably their biggest life investment. So you want them to trust you and you want to come across as seamlessly professional in all your interactions with them.
To portray yourself as reliable and on-the-ball, you need to have an array of tools as professional as you are. None of these are more important than your IT.  It's vital for your communication, your scheduling, your accessibility, your ability to safeguard important information. Basically, your ability to operate as a professional is intrinsically linked with your IT.
Which is why more and more agencies are turning towards managed IT services for real estate.
What are Managed IT Services for Real Estate?
Managed IT services for real estate is the outsourcing of the running of an agencies IT department to an MSP or 'Managed Service Provider' like Smile IT. We then take care of all your IT functions, monitoring them, upgrading when required and keeping your data safe and secure. Basically an off-site IT department to keep your real estate agency running like a slickly oiled machine.
Why Should Real Estate Agents Use a Managed Services Provider?
Support Whenever you Need It
A good MSP will operate around the clock, monitoring your IT services and being on call if there's a problem. This is important for busy real estate agents who make themselves contactable at all times of the day and night for their clients. Similarly, some agents dealing with buyers in overseas locations such as Asia will be operating at unusual times due to the time zone difference. You want to know your IT isn't going to let you down, or you can contact someone if it does.
Cyber Security
Real estate agencies deal with large numbers of clients, whether they're tenants, landlords, buyers and sellers. Their data is extremely valuable – think of the sensitive nature of the information you collate on someone when they buy or sell a property through you. The last thing you need is some kind of breach or hack that compromises this. This is exactly the kind of data that hackers love, so it's imperative you protect it.
A real estate managed IT services provider will fortify your cyber defences, ensuring you're up-to-date, protected and compliant. All your important data will be backed up in the case of an unforeseen event too.
You won't even have to think about it again. Enjoy complete peace of mind and concentrate on getting those listings.
Enhanced Communications
If ever an industry relied on good communications, it's real estate. Your success as an agent relies on you being in constant contact with your clients. You need a solid office network with high speed downloads and minimum downtime. You need top of the range business telecoms.
You also need access to technology that can streamline all your communication channels and platforms. Everything syncs up no matter what device you're on, so there's no to-ing and fro-ing between desktops, laptops and phones. Important documents are centralised and synchronised, and if necessary accessible by other team members with just a click.
Smile IT would love to help you streamline your communications and data access for maximum efficiency. Give us a ring on 1300 766 720 to find out how.
More Time to Focus on Big Picture Goals
You're not a computer nerd. You sell houses. That's what you're good at, and that's what you want to focus on. The last thing you want to be doing on a Monday morning is trying to figure out why your emails won't send.
We'll take care of your tech problems and provide you with the latest technology so you can grow your client base and list more houses. That's what a managed services provider does.
Costs 
MSP's operate on a fixed monthly fee basis. Not only is this pricing model easier to budget around, it works out cheaper in the long run. You know there isn't going to be a cost blow out in your Brisbane real estate agency IT, it's all covered in your ongoing contract.
Plus, you can't overlook the benefits of having no IT downtime at your real estate agency. Your MSP monitors your processes and is able to anticipate and intercept problems before they happen.  They'll also ensure if there's a problem, it's rectified as soon as possible rather than dragging on for hour or days.
Keep Up with the Real Estate Big Guns
There's always going to be bigger real estate agencies out there with bigger budgets. They probably have on-site IT departments, and a wad of cash to throw at a problem should it arise.
With a managed IT services provider, the playing field is level. You have access to the exact same expertise, advice and services they have, for a much smaller cost. Your abilities are on a par with bigger agencies, giving you the foundation to take them on.
If you're looking for a managed IT services provider for your real estate agency in Brisbane, have a read of this article here before you start. It'll tell you what to consider in your search. If you have any questions about why your Brisbane real estate agency needs managed IT services, then please contact us here at Smile IT. We'd love to help out.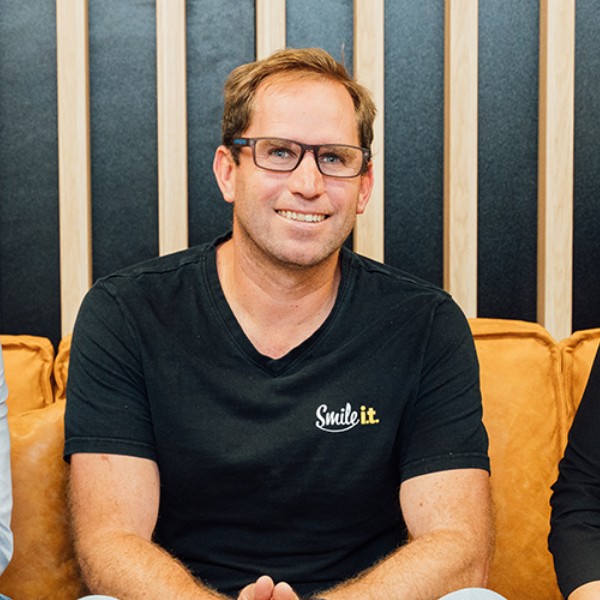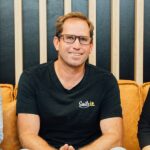 When he's not writing tech articles or turning IT startups into established and consistent managed service providers, Peter Drummond can be found kitesurfing on the Gold Coast or hanging out with his family!