Technology is advancing at an incredible pace, causing massive changes in the way we go about business. Every day, each one of us leans on it to communicate, collaborate, serve clients better and be more efficient and effective overall.
In the information and communications technology (ICT) industry, there is a wide range of career opportunities, from cyber security to IT support, multimedia, systems design and everything in between.
Yet it's an industry also facing a serious labour crisis. According to the Boston Consulting Group, by 2030 Australia is going to be facing a labour shortage of up to 18%. The majority of this is expected to be in the IT sector.
Smile IT is adding to the chorus of voices suggesting that engaging more women in this sector could help alleviate this growing labour problem. The statistics very starkly illustrate the gender imbalance in the industry, which we are going to explore below.
Women in ICT Statistics
The Bayside Group have put together a report with some key takeaways about women in ICT. They suggest the technology workforce in Australia will have more than 1.1-million workers in five years' time yet will still be facing a labour shortage. This growth is four times faster than the average industry labour force!
What this shows is the importance of the tech sector to the Australian business environment. What the report also tells us though, is that unless we reach more equality in gender employee stats, the lack of female representation will cost our economy $11-billion over the next 20 years.
So, what is the current status of female employment in the ICT sector? According to Bayside:
– Women make up 29% of ICT jobs in Australia (slightly ahead of the global statistic, which is 24%.)
– They make up more than half of Australia's graduates, yet only one-fifth of women graduates were in IT courses.
– Women get paid around 18% less than men across all ICT occupations.
– Worldwide, the number of female software engineers has risen by just 2% in the last 21 years.
These are disappointing stats, especially when coupled with the fact that there's a very high turnover rate of women in the ICT industry, with more than half leaving it completely by the time they're 35. A Harvard Business Review blamed this high attrition rate, amongst other things, on a lack of career growth for women, with men generally chosen to progress faster within an organisation. Many women who remain in the industry will do so in a junior role (20.4% as opposed to 5.09% of men).
What Do Women Need to Succeed in the ICT industry?
A wonderful report from Deloitte spoke to female leaders in the ICT field to get an understanding of what it took to rise to the top of their field. While the skill sets required are more angled towards leadership positions, they give an idea of what all women (or anyone really!) striving to progress in the industry should be capable of:
A grasp of the technology: this can't be stressed enough. Anyone in the industry needs an understanding of technology, an enthusiasm for it and an engineering-style mind.
Broader business knowledge: An MSP like Smile IT are more than just tech providers, we become IT business partner with their clients. A clients success reflects well on a managed service provider, so we do what we can to facilitate that success. Having a holistic understanding of business outside of the tech world helps with providing an extra level of guidance to clients.
Communication skills: The ability to take IT terms and present them in a way that's understandable to everyone is a huge asset, particularly when coming up with business strategies and plans. General open communication and transiency is also a huge help towards establishing a foothold in a team.
Empowering leadership: Getting things done in a fair, responsible manner, whilst being personable and respectful, will help build strong relations and trust amongst peers.
As well as the above skillsets, the women ICT leaders identified the following traits as integral to a fruitful career in the industry: Confidence, self-belief, courage, flexibility, resilience, tenacity and the ability to build relationships.
We see so many of these traits in our team of amazing women here at Smile IT, but also in women we deal with in a range of different sectors. Australian women have such innate confidence and skills that gender parity in ICT should be nothing more than a formality. So how do we encourage them to come across to a career in ICT?
How to Bring More Women to Technology
It's a movement that needs to start at the top. Leaders in tech companies need to see that this is a strategic necessity for our economy, not just a case of trying to improve the statistics.
Women have to be attracted to the industry through female-focused programs and internships, with more scholarships and inclusive recruitment practices observed. The industry basically needs to be marketed better to young female students!
Once they're in the industry, they need to be retained and nurtured in their roles. They should be given equitable access to learning and development that allows them to progress through an organisation. There should be acknowledgement and support for working mums, as well as access to mentorship programs.
Shouldn't be that hard, right? Let's do it and let's get gender parity in the ICT industry sooner rather than later!
Talk to Smile IT…
We've been going on about women in the tech space for years now! Just check out this post on #chicksintech from back in 2018. We've got a team of educated, smart and confident women that really drive the engine room of this organisation. If you're a woman looking to get into the tech industry, why not have a look at our job board? We'd love to chat about your experience and skills.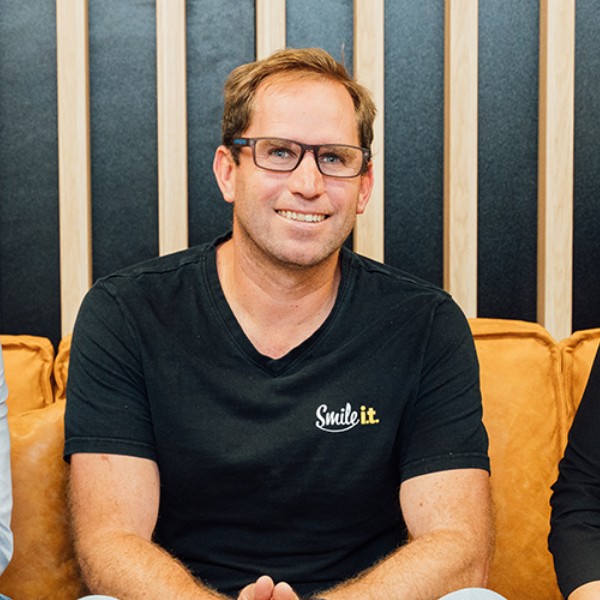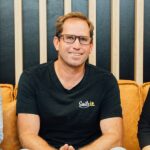 When he's not writing tech articles or turning IT startups into established and consistent managed service providers, Peter Drummond can be found kitesurfing on the Gold Coast or hanging out with his family!