It doesn't matter your industry, in the modern age you're going to be using technology every single day.  It's integral to managing operations and processes, communicating, collaborating and… you get the idea.
Unless you and your management team are serious tech heads, you're going to need people to manage your technology for you. If trained people who know what they're doing are taking care of your IT and keeping your tech ship afloat, you can concentrate on bigger picture things like business growth.
You're faced with two distinct choices when it comes to IT management: do you take care of it internally (either with a specialist IT department or delegating various IT functions to team members), or externally, through a managed IT services provider like Smile IT?
A managed service provider presents several benefits when compared to an onsite IT department. Let's run through what they are:
Advantages of using an MSP
Capacity
Depending on the size of your business, your IT department is very likely to consist of just one or two people. There's a lot of IT for a team of one or two to take care of… all the software you use, your computers, printers, devices, networks and so on. Never mind staff training and cybersecurity. Your IT department will be run off their feet, and if someone calls in sick, the IT problems will have to wait.
When you use an MSP, you essentially have an entire team of IT experts working offsite for you. They're there all day every day, so your IT is kept running during holidays and weekends. So, your team can get back to what they do best.
You don't have to deal with sick days, holiday leave, or your own overworked staff IT team. Response times are fast and problems can be dealt with around the clock.
Flexible Scalability
An MSP is designed to facilitate the growth of your organisation. As you grow and you need more from your IT provider, they can provide that. It's as simple as adding more users to your agreement with them.
You won't have to go through the painful process of hiring more IT staff. And the even more painful process of trimming down your IT department if you need to cut back on costs.
On Hand Expertise
The accumulated knowledge of the entire team of your managed service provider is going to be pretty vast. From IT consulting to network engineering, solutions architecture, cybersecurity, IT support and vendor management, they'll be able to do it all. There are no knowledge gaps like you may experience with onsite IT workers.
Whatever problem pops up with your network or your technology, your MSP can handle it. They have the experience and the bandwidth to do so!
Next Level Tools and Technology
An MSP gives you access to a wide range of tools you probably wouldn't consider for your own on-site IT department. These include RMM (remote monitoring and management) tools, cutting edge cybersecurity programs, managed security services and enterprise grade backup and recovery systems.
Your managed IT service provider will keep them updated to the very latest versions, ensuring you aways have the most recent technology taking care of your IT infrastructure.
Skills Shortage
Australia is going through something of a skills shortage at the moment, and the IT industry hasn't been spared. It's really tricky to find qualified and experienced IT professionals at the moment.
Using a managed service provider saves you that headache. A mature MSP will be able to attract talent like a moth to a flame, so you don't have to deal with seeking, hiring, and dealing with staff turnover.
Experience Good IT Support for Yourself
If you're ready to enjoy the benefits of outsourced IT services and have more time on your hands to focus on your business goals, a dependable and professional IT company like Smile IT could be just what you're looking for.
We're more than just an MSP, we become your business partner, fully invested in the success of your organisation. If you're doing well, we're doing our job right. Nothing is more important to us than that.
Get in touch with us today, and let's discuss the direction your business wants to go with it's IT. With our flexible solutions and no lock-in contracts, it's easy to make the shift to Smile IT, your ISO 27001 certified Brisbane IT company.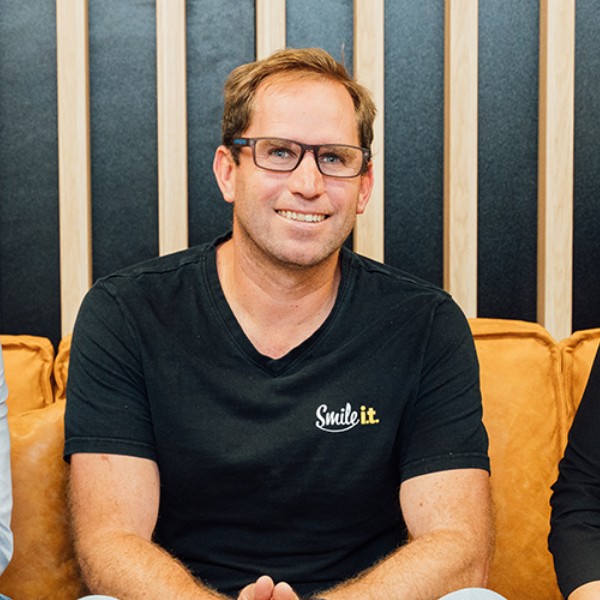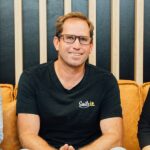 When he's not writing tech articles or turning IT startups into established and consistent managed service providers, Peter Drummond can be found kitesurfing on the Gold Coast or hanging out with his family!