Mining is one of the toughest industrial ventures imaginable. Challenges are everywhere, from remote locations to inhospitable terrain and hazard-ridden work environments. It's difficult and potentially dangerous, but with the right tools and approach in place, this crucial sector of our economy keeps ticking over! 
One of the most important of these tools is the mine site communication network. The safety and productivity of a mine is dependent on overcoming the barriers in the path of effective mine site communication and ensuring a strong, reliable network.  
We want to explore why communications around a mine site and with the outside world are so important. Then we're going to present a recent job we did bringing lightning-fast and crystal-clear communications to a Queensland mine that literally changed the lives of their employees!  
Why Effective Communication is Important in Mining 
If you decide not to exceed the minimum standard of communication required at your mine site, you're letting a massive opportunity slip through your fingers. There are many reasons why mines with robust, advanced and reliable networks are the mines of the future. Let's take a look at some of them.  
Improved Health and Safety 
This is a big one on Australian mine sites, which are constantly striving to be the safest possible version of themselves. Clear, controlled and efficient communication helps mitigate risks because decision-makers are completely up-to-date on conditions. They know when to take action and what resources to allocate because they have all the information at their fingertips. This is essential in the ongoing prevention of accidents, but in the case of a crisis it becomes invaluable.  
Improved Data Collection 
Data is everything in mining, particularly considering the immense operational expenses incurred on a daily basis. Improved data collection facilitated by a fast network has a huge effect on reporting and workflows. More informed sets of data assist in making more informed decisions to increase productivity and operational efficiency.  
Less Downtime 
A robust network can support more sensors and devices to monitor mining equipment. This helps detect, isolate and deal with issues before they become problematic. Downtime on a mine site is extremely costly, so anything that can minimize it is always held in very high regard!  
Improved Environmental Impact 
A high-grade communication network means more accurate monitoring of resources and waste. There are strict environmental regulations for mine sites in Australia. Meeting and exceeding them reduces the impact on the environment and ensures legal compliance.  
Staff Morale 
Mine sites are often in remote places, far removed from workers' families and friends. Having a network that supports seamless communications with them in the form of video and audio calls will be greatly appreciated by team members. Nothing worse than trying to have a video catch up call with your kids and all you get is buffering!  
Choosing an Effective Mine Site Communication Supplier 
All mine sites are different, so there's no 'one size fits all' solution when it comes to installing a world-leading communication network. It needs to be tailored to the unique terrain, layout and operations of the site. There's a lot that needs to be considered, from the physical characteristics of the mine to the quality of available incoming data connections.   
Here's the thing, there's no manual explicitly teaching a company how to set up a communication network at a mine site. It's something that's learned through experience and familiarity with the environment.   
Mine sites are harsh environments that standard consumer equipment often isn't tough enough for. The knowledge, skills and understanding of the supplier is as integral as the quality of the equipment they provide.  
 At Smile IT, we've been involved for many years with multiple mine sites around Australia, helping them establish strong internal and external communication links. From Emerald to Mt Isa and Moranbah, we've helped mines with faster networks and clearer telecommunications.  Let's dive into our latest project, which involved a complete upgrade of the network at a Mine Camp Village for a Queensland mining client.  
Camp Village Wi-Fi Project
The video below gives you a visual idea of the project we undertook to overhaul the Wi-Fi at an entire camp village of a large mining client.  
The project was divided into four phases. The first was an audit and scoping of the site. Second, the repair, reconfiguring and refreshing of all coaxials. The third is a fibre backhaul installation at six locations. The fourth involved installing endroom enclosures, endpoints, access points and fibre TV. There was a lot more that went into each phase of the operation, but we'll just sum up some of the important achievements below:  
The project took 75 man days in total.  
We installed 1-kilometre of fibre. 

A 'Radio Over Fibre' TV solution was implemented with no signal loss. 

256 rooms are now serviced by high-speed Wi-Fi, with over 700Mb/s download speed. 

94 access points were installed. 

Five common areas are now serviced by high-speed Wi-Fi. 
We installed a Gigabit ethernet over coaxial solution. This is a massive saving on cabling and effectively prevents disruption. 

We fixed and upgraded the TV network and service with zero disruption to the TV service.  

Terminated and fixed 300 coaxial corroded endpoints.  

Replaced and fixed rotting cables.  

Tidied the server room rack. 
Labelled all devices and documented the full solution. 

Fixed all network configuration and segregated all traffic to make the network secure and reliable. 
This was a big undertaking, most importantly one that had exceptional outcomes for our client. Feedback from the Camp Village was exceptionally positive, as they now have a strong, secure network allowing for incredible voice and video connectivity and data transfers.  
Get in Touch with The Mine Site Communications Experts 
Smile IT would love the opportunity to take your mine site communications to another level. A level that is future-ready, that gives your productivity a boost and improves the safety and welfare of your entire team.  
Give us a call, and let's get started on this today!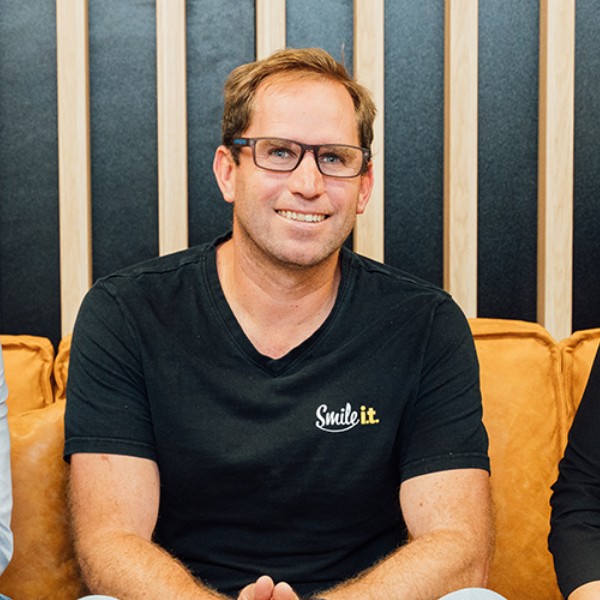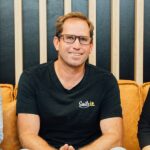 When he's not writing tech articles or turning IT startups into established and consistent managed service providers, Peter Drummond can be found kitesurfing on the Gold Coast or hanging out with his family!