So, you're a fashion brand? A farmer? Maybe a trucking company? An e-commerce organisation? No matter what your primary business function is, in this day and age you're also a tech company.
No company trying to deliver services or market a product can do so effectively without heavily relying on technology. To be good at what you do, you have to understand how technology affects your industry, how to integrate it seamlessly into everything you do, and how to leverage it to really improve what you do.
Companies that are agile and can accommodate the relentless advances in technology, and embrace new ways of doing things, will be the companies that truly survive and thrive. Digital transformation has arrived and it's essential to keep up with it!
Why is Technology at the Heart of All Modern Businesses?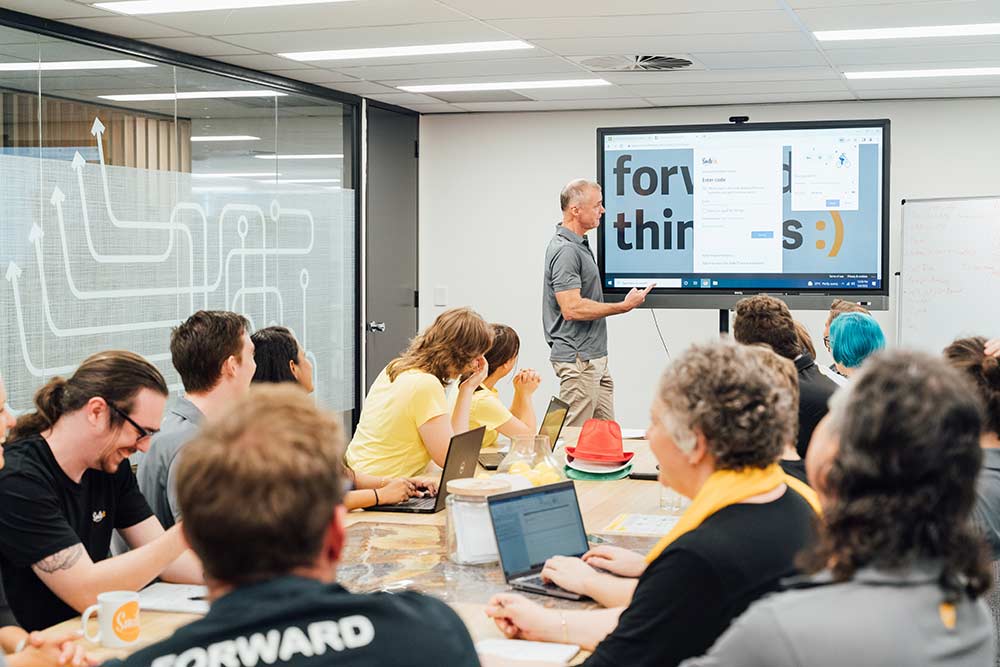 Most of us are so reliant on technology in business we don't even notice it anymore… until it goes wrong. That's why it's so important that you prioritise your tech infrastructure, because any downtime can seriously damage your ability to function as well as cost a bundle.
Avoiding downtime is one of the many reasons technology is now at the core of all our organisations. Here are a few more:
Customers Have Different Expectations
We're in a digital-first world, and whether you sell direct to the consumer or are B2B, this has changed your customers' expectations. They simply expect you to offer more, and to keep up you have to be in tune with the latest tech advancements.
From mobile payment options to seamless checkout experiences and transparent, consistent communication, customers are after personalised and customised services. If they have a single bad experience with your company, chances are they'll go elsewhere. Your response times need to be swift, scheduling appointments must be easy, and you should be contactable through multiple sources, including social media.
The right technology will facilitate a smooth digital flow and help you keep up with customer expectations in 2023 and beyond.
The Business Landscape is More Competitive
We can all think of a couple of companies that didn't evolve with technology and it proved to be their downfall (here's looking at you, Blockbuster). Strong competition is the new norm – tech is fuelling this, and without tech you're not going to keep up.
You have to learn to manage your current business while seeking and probing new ways to get ahead. Automation can help with the efficiency of all departments, from production to sales. Artificial Intelligence can help inform your processes and personalise how you interact with consumers or clients.
If you're not looking at how to integrate AI and automation into your business and its existing solutions, you may find the competition gets even tougher out there!
Data is Bigger
We're generating information at a starting rate, and it's all stored digitally. Imagine for a second you used paper-based storage, you'd need an entirely separate building to house it all!
If you want to store and have easy access to data, as well as be able to analyse it and use it to inform your business activities, you're going to be reliant on technology.
We're More Connected and Communicative
Technology allows your team to be instantly and constantly connected to each other, clients and your business at all times. This enhances our collaboration abilities, improves accountability and has a massive effect on productivity. Crystal clear and transparent communications are easier with today's tech and have become expected by clients and colleagues.
Businesses Can't Grow Without Technology
Human beings are pretty awesome, but we're limited in time and capacity to what we can achieve every day. With computers and tech on our side, that capacity has been exponentially increased.
A smaller company can leverage digital tools like the cloud in a way that allows them to achieve more, without taking on the expense of more staff.  Even simple tech like automated email campaign tools can reduce the workload of your team significantly, enabling them to focus on big-picture items like pushing the growth of the business.
Continuity
Whatever crisis befalls your company, you need it to keep running. Downtime is expensive, whatever form it comes in, from natural disasters to cybersecurity incidents. Being able to store business data offsite in the cloud helps mitigate their adverse effects. Modern technology can help ensure continuity in your operations, boosting resilience and reducing risk.

Have You got an Innovation Roadmap?
Monitoring the latest advances in technology and how you can incorporate them into your business is a big job. Luckily, you don't have to face it alone! An expert IT and tech provider like Smile IT can take the burden off your shoulders.
Our team makes it their business to know the best tech out there and whether it is suitable for your business. Give us a call today, we'd love to help with your innovation roadmap and keep you ahead of the pack!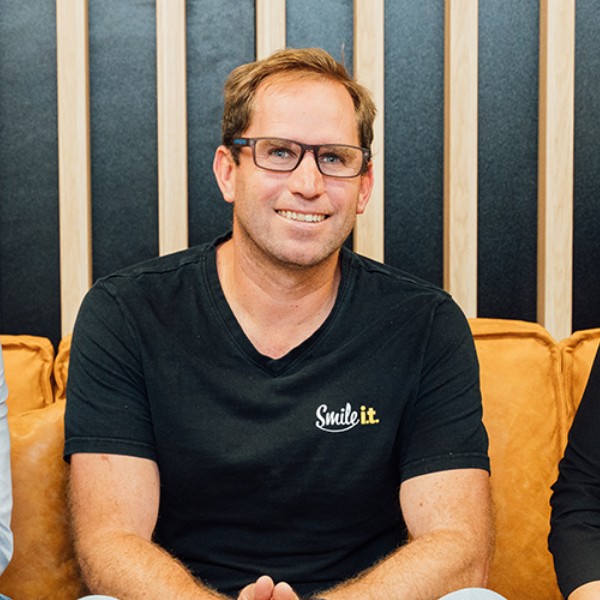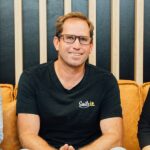 When he's not writing tech articles or turning IT startups into established and consistent managed service providers, Peter Drummond can be found kitesurfing on the Gold Coast or hanging out with his family!