The ACSC (Australian Cyber Security Centre) paints a pretty grim picture with its last report. Cybercrime is rampant and every day you and your business are at risk. Every time you open up your email there's a chance you could get 'phished' or fall victim to debilitating hacker activity that could cost you big time.
How big is big? An average of $88,000 per crime, according to the report, with the cost increasing every year by an average of 14%. And that's not all that's increasing – in 2022 there were over 76,000 reported cyber incidents, which is an increase of 13%. Never mind those that went unreported!
The Covid pandemic was a bit of a turning point with cybercrime, with a dramatic increase of 600% across all types of businesses since it started. This boom has largely been down to opportunistic bad actors taking advantage of the security issues thrown up by the massive upsurge in remote work.
Having people work from home means more unsecured networks and more vulnerable devices connected to those networks. Personal devices became work devices and vice versa, security protocols get diluted and criminals pounce! One of their biggest access points? The humble email.
Email Attacks
Email is a popular hacking method because it's effective. People are easily duped by emails, and it's proving incredibly costly for Australian businesses. Self-reported losses were more than $98-million in 2022, showing a significant year-on-year increase. Business email compromise scams also clocked in as the most expensive type of scam in Australia during that period.
Most email scams are achieved with 'phishing', whereby a legitimate-looking email tricks users into entering their confidential data. The email looks like it comes from an official source and contains official branding, luring your team member into a false sense of security. Next thing they're giving away login details to a criminal organisation.
In 2021, 92% of Australian organisations were hit with phishing attacks. It's a relentless onslaught, which yields big results for the hackers. It just takes one click to fall victim to a phishing scam and unfortunately it's happening every day. Over $3.72-million in losses were reported
The People Problem
At the heart of the email and phishing issue is a people problem. When a phishing email works, it's because a team member hasn't seen through the scam. Human error is one of the biggest security threats your organisation faces, with 82% of data breaches down to mistakes made by employees.
Phishing emails are designed to catch people off guard. They're getting more and more sophisticated and difficult to spot, so everyone needs to be on their guard at all times. This places education right at the heart of the fight against cybercrime.
Smile IT wants to help improve your organisation's cyber resilience, which is why we've partnered with 'Phished', a fully automated security awareness training platform.
Protecting your Business with 'Phished'
The Phished platform combines phishing simulations with interactive cybersecurity education. The simulations send out emails to your staff designed to mimic phishing emails they may receive from a hacker. Users will either fall victim to the email, ignore it or report it. These simulations build up the resilience of your team members to phishing links and will reduce clicks on them by up to 96%.
In conjunction with the simulations, Phished cybersecurity training improves knowledge one bite-sized step at a time. The scientifically developed micro-learnings will teach them how to handle every type of threat, passing checkpoints and earning certificates in the process.
We've been using Phished at Smile IT, and it's clear why the platform is trusted by over 2,500 companies around the world. We've seen a noticeable uptick in the awareness and focus of our team when it comes to cybersecurity! We've been so impressed that we've partnered with Phished and are offering their training to all our clients.
If you want to talk about cybersecurity training or other ways to keep your business data safe, get in touch with Smile IT today. Our team of experts are here to answer your questions and would love to help fortify your cyber defences. Let's catch these phish together!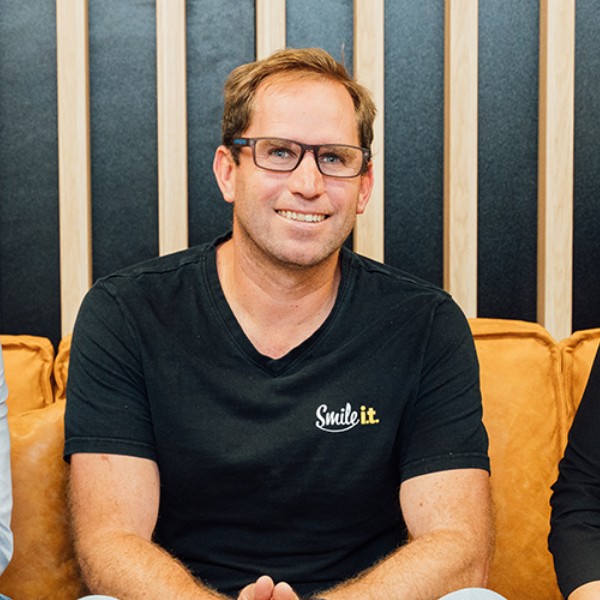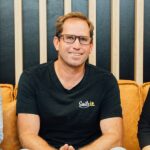 When he's not writing tech articles or turning IT startups into established and consistent managed service providers, Peter Drummond can be found kitesurfing on the Gold Coast or hanging out with his family!