We've been operating out of our new Brisbane MSP office for a while now, and recently the final touches of décor and accessories were installed. It's the complete article, the real deal… a managed service provider home away from home! Needless to say, we love it.
Smile IT started operating out of the garage of Peter and Lauren's house 15 years ago. In the years since, as our team has grown we've been steadily upgraded our office space. This latest one is our favourite yet, with all the space and functionality that we need for successful day to day operations.
We want to give shout outs to the amazing suppliers who helped us with getting the new space ready. First and foremost, the Smile IT team were amazing, dropping everything to move all our office furniture get it set up. Who needs removalists when you got these guys? Special mention must go to Zac, who completely overhauled the workshop space and turned it into the functional area it is today.
Other suppliers include:
Everbrand: Julie from Brisbane design studio is a branding and graphic design guru who has helped out with the styling on three of our offices now. She does an amazing job at bringing our vision to life and helping create a funky workspace it feels good to spend all day in.
Assured Applications: Geoff from Assured printed out our extensive range of wall prints, then installed them. He was extremely professional the entire way through, and the results speak for themselves.
R.B. Ashworth: Assisted with furniture setup and installation.
Tempus Media: Pat and the team did a great corporate and office photoshoot for us, despite being given very short notice! We love the pics and gifs they created for us.
SIMIK Projects: these commercial fitout experts put together a divine wooden wall and divider for us.
St Barts: We picked up some amazing pieces of furniture form this eclectic store. They perfectly complement our design ethos.
If you're ever in the Tingalpa area, please pop in and say hi and take a look at our new office. If you can't make it, here are a few pictures to give you an idea of how it turned out: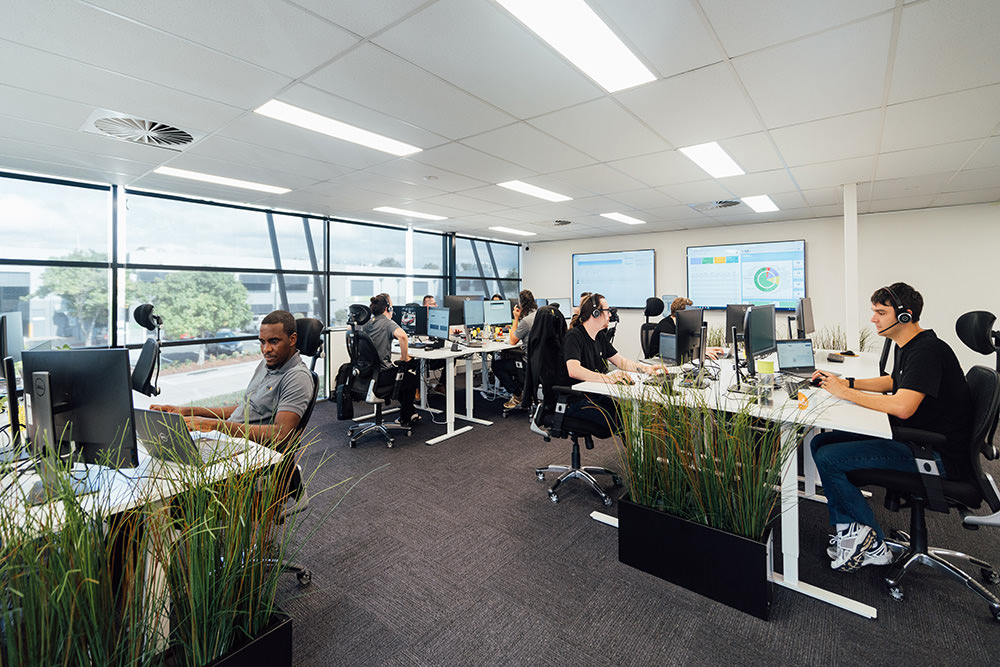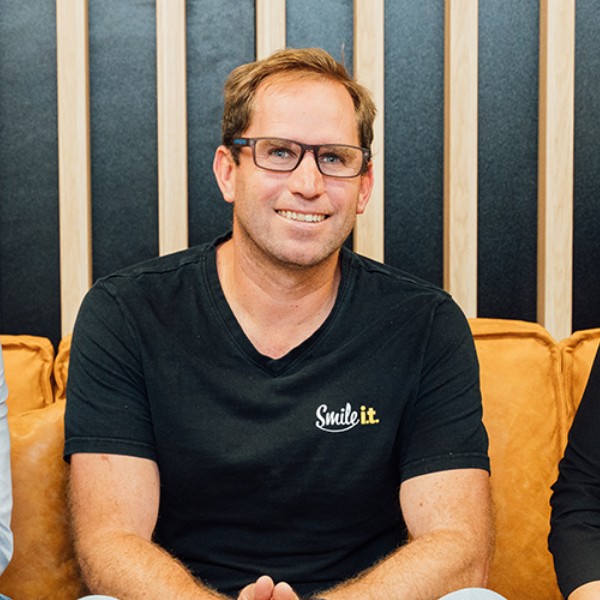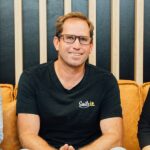 When he's not writing tech articles or turning IT startups into established and consistent managed service providers, Peter Drummond can be found kitesurfing on the Gold Coast or hanging out with his family!