You've decided to move your business across to Microsoft 365. Congratulations – enhanced communications, improved efficiency and a generally slicker operation are within reach. Not to mention the exceptional remote work capabilities you'll enjoy, which is becoming more important as the officescape evolves.
But… the migration doesn't just happen. There's a process to it that can be daunting, especially if you're unfamiliar with the software. Your data doesn't just magically appear in Microsoft 365, it needs to be migrated across. It's not just a case of copying it and pasting it into a new destination, it needs a methodical and well-executed approach. Otherwise confusion and pain will reign, trust us!
Smile IT have undertaken many Microsoft 365 migrations for organisations, and in the process we've come to a modus operandi that works. It's our framework for migrating to this really valuable platform, and today we want to tell you how we do it.
The migration is pretty technical, so we perform it on your behalf. But – you have a much better understanding of your data than we do, so we need your help during the process. We consult with you on how you want your data structured, give our recommendations and then implement the migration. This process helps improve your familiarity with Microsoft 365, as well as improving the organisation and ease of navigation of your data.
Below are the steps we go through with the migration.
Delete Irrelevant Data
A lot of the data you have stored on your old file server hasn't changed in years. It probably hasn't been used in that time too. This is your chance to clean out the deadwood…. Identify static files that are not important or integral to your business functions anymore. Get rid of them…. Hit the delete button. Do it. You'll feel so much better after!
Move Personal Data to Microsoft OneDrive
Your OneDrive is where all your personal information relating to your work will go. This will be documents and data on your desktop, in your home drive or under your user profile. This means data only relevant to you isn't available across the intranet to the whole organisation unless you choose it to be.
Move Commonly Used Data to Microsoft Teams
Next you need to identify what your commonly used data is, and this is placed within Microsoft Teams. Teams is chat based, so is a great place for active, regularly updated data that is repeatedly accessed by different departments. Central components of your everyday workflows are best kept here too. They're easily accessed and your team can communicate about them in real time.
This step is a good example of why it's important you and your organisation are involved in the migration. You have a deeper understanding of what data is important to your day-to-day operations and should be placed in Teams. This ensures a smoother transition to using Microsoft 365.
Move Archive Data into a SharePoint Team Site
Now it's time to identify data that you need easily accessible but won't be updated. This is data that doesn't require any communication between team members. It's stored on a 'just-in-case' basis.
By having it in Microsoft 365, it's indexed and easily searchable. No more sifting through hundreds of folders to try find what you need.
Move Company Wide Data into an Intranet
All companies have manuals and procedures and blueprints that need to be stored and made easily available to employees. The best place for these is a SharePoint Communications Site. This is basically an intranet which all your employees are connected to and can access data from. So if and when they need one of the important company documents, they just download it.
Tie it All Together with a SharePoint Hub Site
A SharePoint HubSite brings together multiple team and communication sites on your intranet into one place. Basically this allows for all the associated sites we've now established to be easily navigable from one central hub on your intranet. This gives you logical, organised and consistent navigation through all your data, no matter if it's in Microsoft Teams or on SharePoint.
If you're thinking of making a change and are interested in hearing more about this framework for migrating to Microsoft 365, get in touch with Smile IT. We're a Brisbane IT company with a team of experts who can answer all your questions about the Microsoft stack.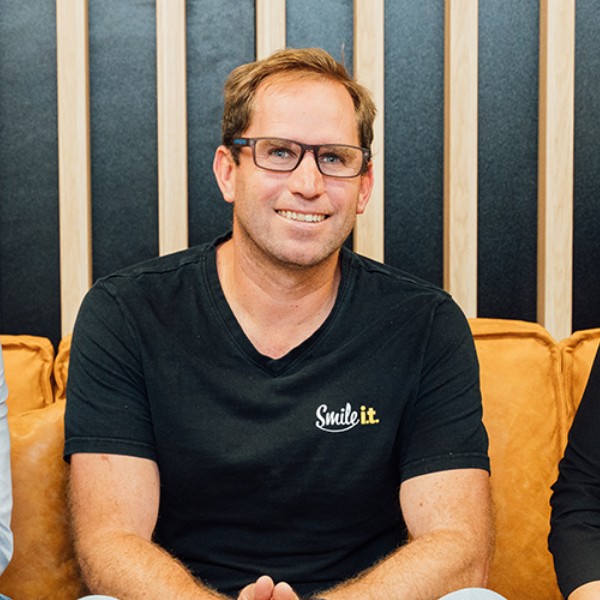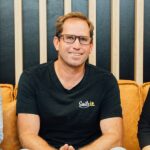 When he's not writing tech articles or turning IT startups into established and consistent managed service providers, Peter Drummond can be found kitesurfing on the Gold Coast or hanging out with his family!