Microsoft 365 is the internationally-recognised standard setter of productivity software. Countless organisations around the globe depend on it for their daily work processes. Yet there still seems to be a lack of familiarity with what the 365 office suite actually offers and what it can do for your business. Smile IT is going to dispel that murkiness for you in this guide.
What is Microsoft 365
It's a subscription-based software suite from Microsoft that works on both Windows and Mac computers. It sued to be known as Microsoft Office 365, the important distinction now being that Office is a standalone one-time purchase of the software, while Microsoft 365 is a subscription service.
This is more than just software though. It's an entire technology platform designed to provide you with everything you need to get work done in the modern business environment. It's collaboration ready, making it perfect for remote work and companies that have staff working in multiple locations.
'Everything you need' comes in the form of a number of applications and services, many of which you'll be familiar with already. Programs like Microsoft Outlook, Word, Excel and PowerPoint have been staples of business productivity for years. The difference with Microsoft 365 is that they're part of a cloud-based subscription rather than being a standalone product.
Alongside these more standard applications are a bunch of online services Microsoft has introduced to facilitate greater business efficiency. Think business-grade email, cloud file storage and a focus on mobile collaborations and communications.
Being an online-based subscription, your applications are never out of date. So long as your subscription is current, when an update is released by Microsoft, your apps will update automatically.
Let's have a look at the exact applications available in the Microsoft 365 stack.
Summary of Microsoft 365 Applications
Microsoft 365's productivity tools bestow every individual within an organisation with an immense range of capabilities. Let's have a look at what they are.  (Note these are apps available on a 365 Business Premium Subscription)
Microsoft Word: Undoubtedly the planets most popular word processor. Word is one of the core components of 365 and is relied upon by businesses worldwide to create professional-quality documents.
Microsoft PowerPoint: This program allows you to easily create professional looking presentations. Customisable and editable slides are built in sequence, incorporating text, images, video and graphics. PowerPoint enables seamless communication of ideas at a business meeting, and if used to its full potential is guaranteed to impress a crowd.
Microsoft Excel: Create, edit and share files easily and intuitively with this ever-popular spreadsheet application. Used for charts, budgets, task lists and accounting, it's the backbone of many departments within an organisation. 
Microsoft Outlook: This is an email and appointment calendar solution that helps you stay on top of appointments, contacts and communications all in one place. As well as the email application and the calendar, it integrates with a task manager, contact manager and a note taker.
OneDrive: Microsoft's storage platform is the bedrock for their file hosting and synchronisation across your business. Premium business users get 1TB of cloud storage per user… which is a whole lot of storage.
SharePoint: This is an online platform where you can store, organise and share all your business information. It's highly customisable with many capabilities, so will take on different uses for different organisations. Many companies choose to build an internal website that forms the hub of an intranet where collaboration, communication and file hosting occurs.
OneNote: This digital note-taking app allows for heightened information gathering and sharing. Drawings, notes, audio, screen clippings can all be captured, integrated into documents and shared with team members across all devices.
Microsoft Teams: This is the communication hub for Microsoft 365, a place for text chat, video conferencing, meeting and sharing. It integrates communications with document and file storage, creating endless opportunities for collaboration.
Yammer: This is an internal social network for your organisation. It's kind of like a localised Facebook that integrates with all your other 365 apps. It's great for communicating on a mass scale within the business or between departments.
Whiteboard: This is a shared digital canvas that participants can sketch or write on, sharing ideas and content. It can be integrated into Microsoft Teams meetings, making it a powerful tool for collaboration.
Kaizala: This is an encrypted messaging app that is very useful for team collaboration and professional communication. IT can be used for sending documents, pictures, audio and video messages, and allows you to connect with employees, customers, vendors and partners.
Power Apps: You can easily build your own professional apps with this feature. These can be really helpful in modernising processes within your business and improving efficiency. No need for professional developers, now you have the power to build advanced, low-code apps internally.
Catering to a Dynamic Workforce
The face of the enterprise workforce is changing with time and technology. It's no longer about clocking in, staring at your screen all day, and clocking out. We're more dynamic now. We work from home. We're out in the field more. We travel more for work, and if we're travelling for ourselves, we like to stay up to speed with what's happening in the office.
Microsoft has recognised this, adapted and in the process facilitated the rise of the mobile workforce. Microsoft 365 has placed a strong focus on remote collaboration and communication.  This means files can be worked on in real time by people on different sides of the planet (or country, or room, or desk!)
The programs work seamlessly across a range of devices, so you can pick up on your tablet where you left off on your desktop, or vice versa.
How Much Does Microsoft 365 Cost?
We've based this article on a Microsoft 365 Business Premium Subscription. This will cost your organisation AU$17.20/user/month.
There are a range of business, enterprise and home plans available that come with different apps. Have a look at this link for the full breakdown from Microsoft in Australia.
System Requirements for Office 365
Windows requires the following:
Processor: 1.6 (GHz) or faster, 2-core
Memory: 4 GB RAM; 2 GB RAM (32-bit)
Hard Disk: 4 GB of available disk space
Display: 1280 x 768 screen resolution (32-bit requires hardware acceleration for 4K and higher)
Graphics: Graphics hardware acceleration requires DirectX 9 or later, with WDDM 2.0 or higher for Windows 10
Operating System: Windows 10, Windows 8.1, Windows Server 2019 or Windows Server 2016
Mac requires the following:
Processor: Intel processor
Memory: 4 GB RAM
Hard Disk: 10 GB of available disk space; HFS+ hard disk format (also known as Mac OS Extended) or APFS
Display: 1280 x 800 screen resolution
Graphics: No graphics requirements
Operating System: One of the three most recent versions of macOS.
How Do You Get Microsoft 365?
It's as easy as heading across to their website and signing up. Or get in touch with Smile IT to help set everything up, because migrating all aspects of your business to Microsoft 365 will be tricky. Having an expert take care of it for you will help ensure business continuity, cyber security and a generally stress-free experience.
Smile IT are a Brisbane managed service provider and experts in Microsoft 365 migrations. We're big fans of the Microsoft 365 technology platform and would love to answer your questions about it. Please get in touch if we can help out with anything.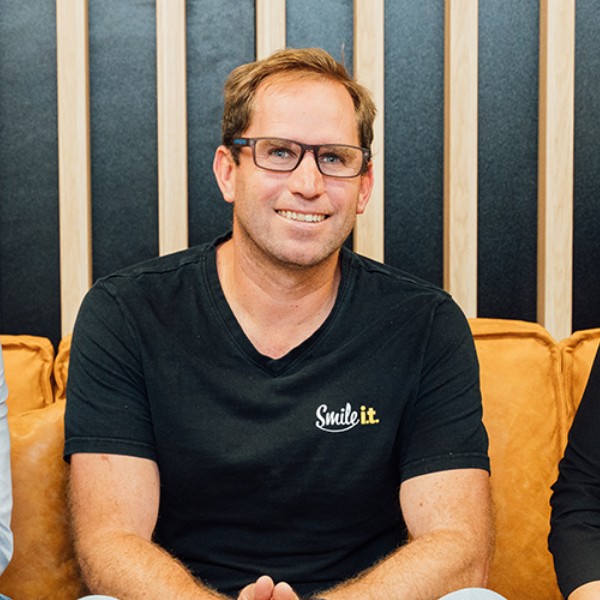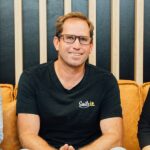 When he's not writing tech articles or turning IT startups into established and consistent managed service providers, Peter Drummond can be found kitesurfing on the Gold Coast or hanging out with his family!