Another day, another Smile IT partnership with a progressive and ground-breaking tech company! This one has really got the office talking – it's such a future-looking and exciting concept that has been brought to reality in an intuitive, robust and useful way.
Without further ado, we're proud to present our latest partner, RealWear!
RealWear is a global leader in wearable technology, providing assisted reality headsets that help frontline and field workers perform their operations. They're picking up here Google Glass bowed out, except they're massively improving on functionality, use case and potential! Whether you're in mining or manufacturing, oil and gas or energy, RealWear could drastically enhance your service delivery.
Let's take a closer look at how RealWear works and how it can benefit your business.
Assisted Reality with RealWear – 'See What I See'
Let's get some industry terminology out of the way. First, Extended Reality (XR). This refers to technologies that blend the physical and digital worlds – it's an umbrella term that encapsulates Assisted Reality, Augmented Reality, Mixed Reality and Virtual Reality.
Of these, virtual reality is full immersion into a digital world, while assisted reality is the least immersive form of XR. RealWear is Assisted Reality, or aR. It maintains a strong connection with the real world, presenting digital information but not taking over the user's field of view. This allows the user to keep their focus on the physical surroundings while having access to the information they need related to the task at hand.
RealWear is a head-mounted piece of wearable technology, consisting of a forward-facing camera, and a user-facing display. The user can collaborate and communicate with remote techies, who can see what they are working on through the attached camera. The tech can then assist and advise the frontline worker, guiding them to complete the task in the best possible way.
The images below show how RealWear works when we put it to the test in the Smile IT office. The first image is the on-site worker, while the second is the tech who can clearly see what is being worked on and can advise accordingly. Instructions are sent to the digital display, to be read and implemented by the field worker.

Industry Applications
Any industry with frontline workers will benefit from RealWear. Here are just a few examples:
Manufacturing: On-site machine failure? Expert in another country? Problems like these can all be overcome thanks to RealWear. With peer-to-peer video collaboration, an expert can provide guidance to a technician no matter where they are in the world. Improved information access, greater accessibility to experts and increased collaboration opportunities will only boost productivity and efficiency.
Mining: When a massive mining operation experiences downtime, it gets expensive – REALLY expensive. With RealWear helping in the maintenance of mining machinery, companies can avoid downtime and it's monumental expenses. Plus, breakdowns can be resolved faster thanks to the ease of access of experts around the world. The data and knowledge to solve a problem is right there when you need it.
Oil and Gas: Offshore rigs can enjoy round-the-clock expert input from professionals located anywhere in the world thanks to RealWear. This can operations remain safe and compliant while preventing downtime and minimising disruptions.
Why Choose RealWear
RealWear isn't a flash-in-the-pan organisation that's going to come and go. They're as credible as their products are robust and reliable, held in high esteem by successful companies around the world. In fact, RealWear is used by 41 of the 100 Fortune 100 companies!
The headsets have undergone rounds of testing, put through their paces and developed to be the robust, rugged and reliable pieces of gear they currently are. They're designed in a human-centric fashion, making them comfortable and ensuring the display pod doesn't obstruct too much of the user's vision. They're great for situational awareness, which is important for safety in a work environment.
Talking of safety, the headsets are compatible with all the PPE used in work environments. RealWear puts humans first, so at no point will their products ever compromise the safety of a user.
Another hot topic with these devices is the battery life. The battery of the Navigator 500 series lasts for an entire shift, so you won't lose connectivity in the middle of a call! If your battery does look low, you can hot-swap it for a charged one without the device shutting down. There's literally zero downtime thanks to this feature!
Smile IT and RealWear Working to Enhance Your Business
If RealWear sounds like an opportunity to improve your business or service offering, we'd love to help you implement it. This is the chance to give your frontline workers superpowers, and really help your organisation stand apart from its competitors.
Get in touch with a Smile IT tech expert today if you have any questions. We'd love to give you a demo of our RealWear headset and explain how we've implemented it into our workflow.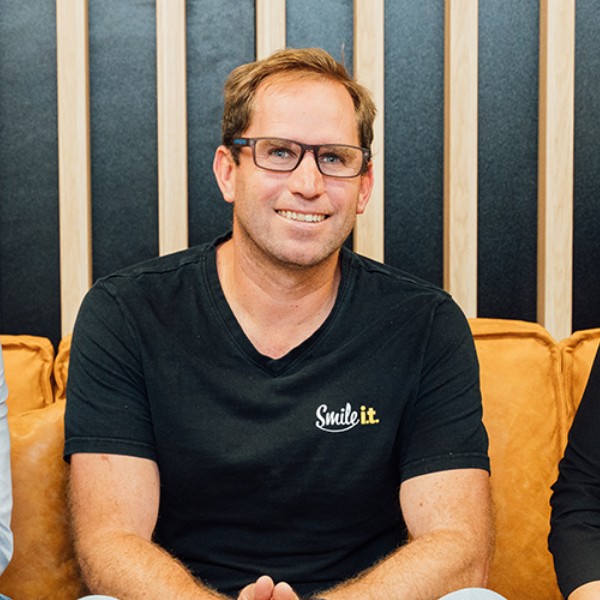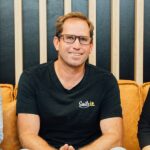 When he's not writing tech articles or turning IT startups into established and consistent managed service providers, Peter Drummond can be found kitesurfing on the Gold Coast or hanging out with his family!