15 years ago Smile IT founding member Peter Drummond took a leap of faith. With a dream, a positive attitude and some impressive IT skills he started his own company, Smile IT, using his garage as an office. It was a bold move, and one that grew abundant fruit. A decade and a half on Smile IT is one of Brisbane's leading MSP's and telecoms providers. Peter and his wife and co-founder Lauren are part of the management team guiding the business, which is growing year-on-year.
We caught up with Peter on his 15th anniversary and asked him some questions about the journey.
When you started Smile IT, did you think you'd be sitting here 15 years later?
Yes, I always had a vision of growing the company. I was keen to grow the company into a legacy for the family as well as use it as an engine to help others less fortunate.
Whilst we have managed to grow the company and team as well as help externally with limited charity work every year, we have plans to ramp this up as the company becomes more successful. I am passionate about helping in the education space in Africa.
In the last 15 years we have had difficult periods that we have negotiated but my vision has always remained the same.
What's been the most rewarding thing about the journey to this point?
The most rewarding thing has been watching the growth coincide with the end-to-end improvements we have made to the business since 2016/2017. We had to reinvent ourselves, re-strategise after a difficult 12 months of commitments due to partners departing and loan repayments. We now have our own software assets as well as other consulting products which directly complement the managed services division of the business.
What's been the most surprising thing?
The most surprising thing is the speed of the growth after we revamped our strategy and focused on that strategy.
What's been the most significant change in the world of IT since you started Smile?
The most significant change has been the rapid shift to cloud-based technologies. We embraced this change very early on and our customer base reaped the benefits as they became early adopters.
You've had some key personnel that have been with you for a number of years now. How important have those hires proved to be?
Without those hires, I do not believe we would be in the position we are currently in. Some of our key staff are part of the furniture. Our most important asset is our people. The business is nothing without the team. We have focused very heavily on our culture. In the last 5 years, we have put culture first before any other areas.
Can you tell us about the culture at Smile IT, and how that came about?
We identified that without a good culture we would not retain good people. We are big on our values and that is important to us and forms the basis of our culture. Lauren (my wife) has been a key component and our internal culture champion driving the change to continuously improve the culture.
If you could give startup Peter one piece of advice 15 years ago, what would it be?
Back yourself. Do not think that partnerships will make life any easier. Do not doubt what simple old school hard work and determination can achieve.
What do you see for the next fifteen years for Smile IT?
Our BHAG (Big Hairy Audacious Goal) is to grow year on year at 20%. We have achieved that the last 2 years and some this year with a 29% growth. Our focus is on our customers and delivering a great frictionless service to them. Part of our short-term goals is to improve on our value proposition and products.
If you have any questions for Brisbane's leading managed service provider, get in touch with Smile IT. Peter or one of the team would love to chat!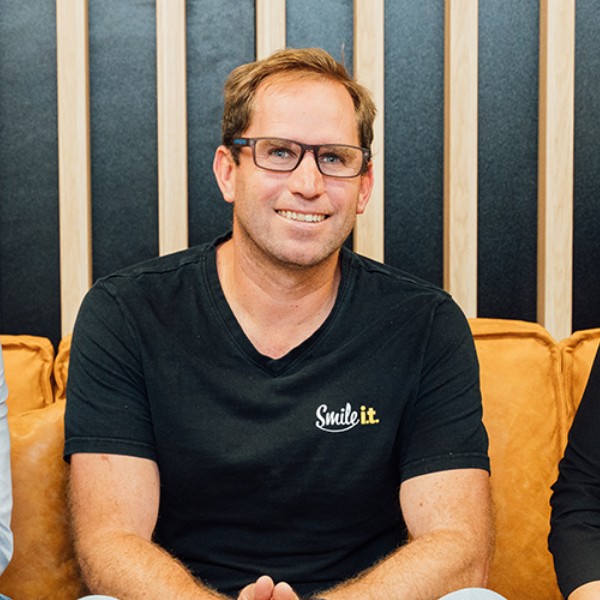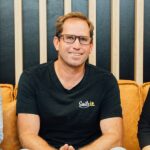 When he's not writing tech articles or turning IT startups into established and consistent managed service providers, Peter Drummond can be found kitesurfing on the Gold Coast or hanging out with his family!